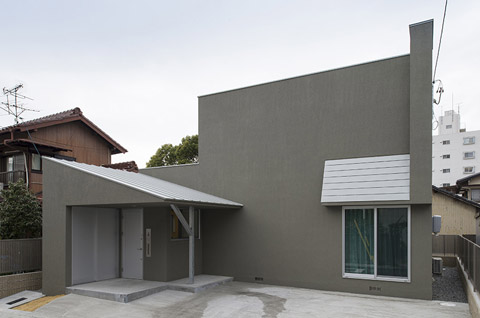 In Aichi, Japan there's an enigmatic building called Small House. Apparently, this single-story volume conceals the required domestic program for a couple in their 50's. A total floor area of 80sqm demonstrates the veracity behind the genesis of its name: Small House. Don´t be fooled by the scale and size of this contemporary residence for there's a bunch of details that transform it into a real inhabitable diamond.
The limited site area contributes decisively to the humble volumetric appearance which determined a careful spatial organization to allow the feeling of openness of the interior. A central living room with a very tall ceiling height is surrounded by the remaining program – kitchen, dining area and bedroom.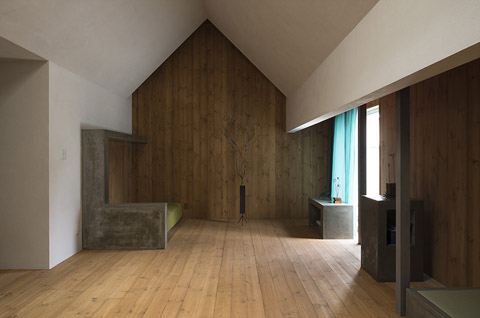 The hall has a double use, functioning also as an atelier area. A small driveway and a covered entry area welcome inhabitants and visitors to enter into a tiny world of exquisite details. Lateral volumes contain built-in furniture in dark polished concrete, such as the couch while natural wood planks cover the entire pavement and some wall surfaces.
A light-colored pitched ceiling has a central skylight that floods the interior with a powerful atmosphere, illuminating each corner of the main room. Grey stucco creates an unpredicted notion of what is going on inside Small House, establishing the perfect color contrast between interior and exterior. In this particular case, I would dare to say that size doesn't matter when it comes to achieving the best suitable house for a midlife couple…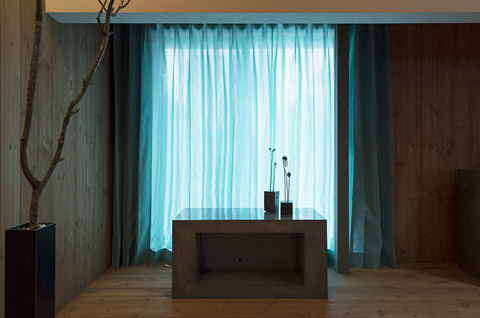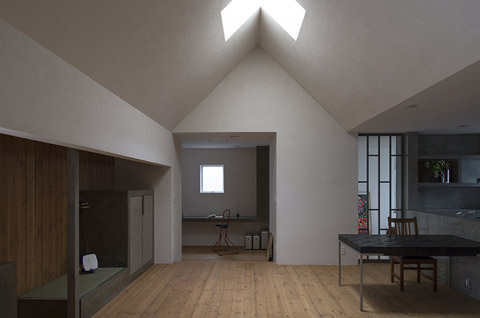 Architects: Form Kouichi Kimura Architects
Photography: Kei Nakajima