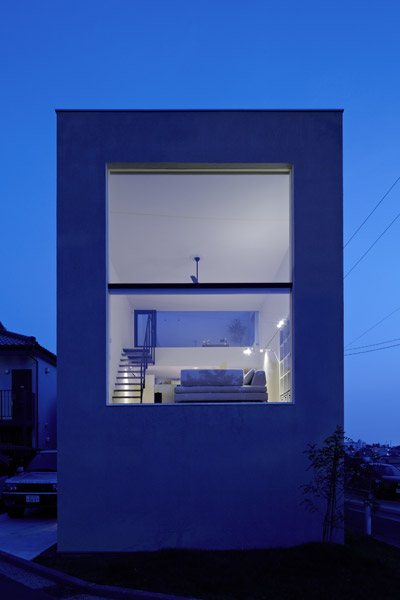 In Kanagawa, Japan contemporary architecture shows us once again how to make the best with a tiny plot of land in a tight suburban area. House in Hiyoshi incarnates the impossible architectonic answer to a difficult surrounding context: a residential district and a station on the south side and a city park on the north side confines an irregular site plan. A two-story building with a total floor area of 91.10sqm assumes a solid white presence, closed out from all sides, except for a surprising huge window to the outside world…
A quick glimpse from the street allows the perception of a double-height room inside House in Hiyoshi, an ingenious detail to enhance the scale of this small house, both inside and out.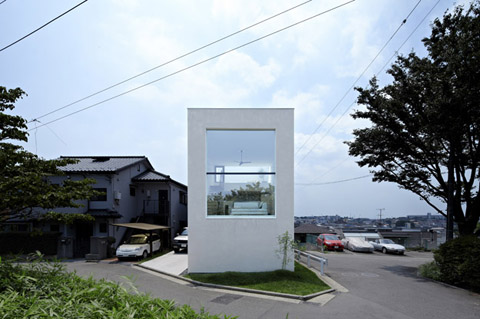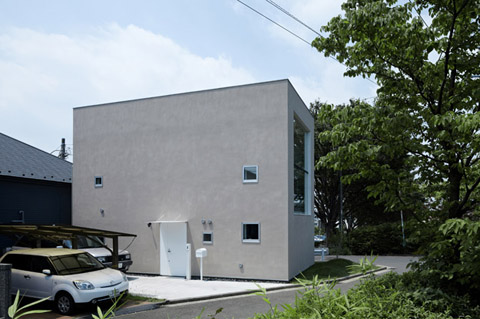 A private parking area precedes the front door; a bedroom, a future kid-room, storage space and a bathroom are placed on the ground floor with a low ceiling. A staircase positioned in the middle of the plan leads to the first floor separating kitchen, dining and toilet areas from the double-height living room.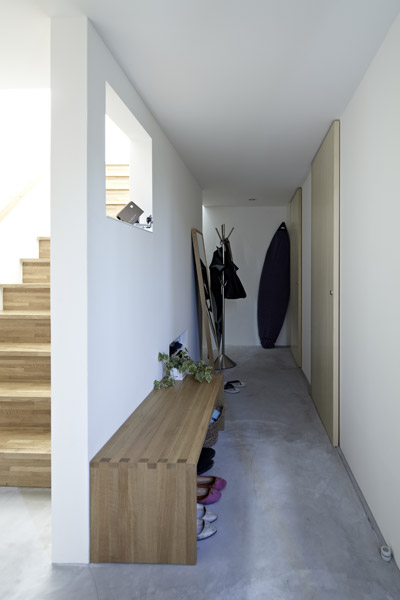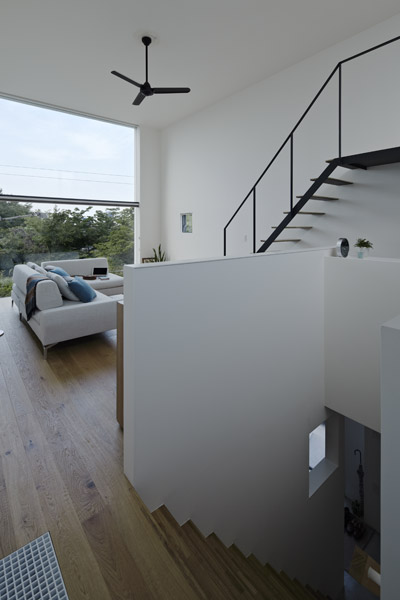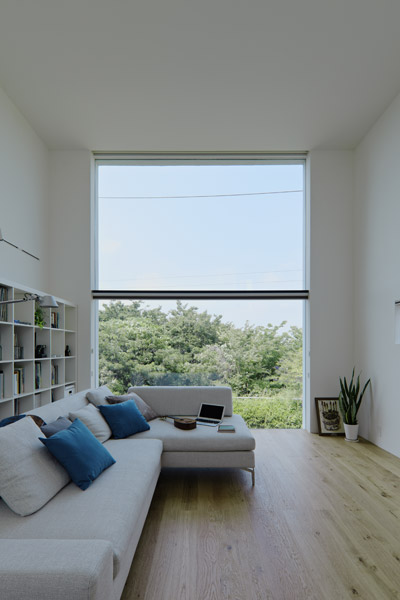 A second staircase invites inhabitants and visitors to enjoy the best secret place of this house – a roof balcony. This little wonder has its perimeter totally closed to the outside, leaving space for a little opening that overlooks the city park.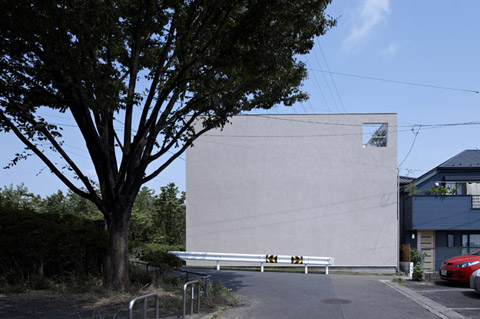 Interiors are mainly white painted to maximize the daylight…wood line the floor in the entire house providing a smooth and delicate atmosphere to those who inhabit this little white wonder.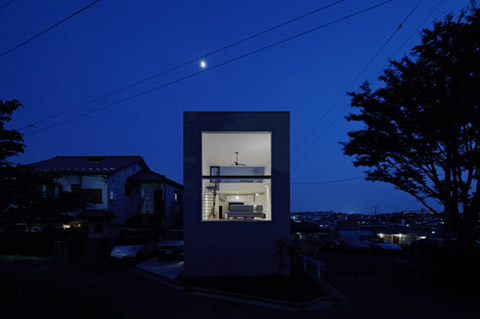 Architects: EANA
Photography: Koichi Torimura