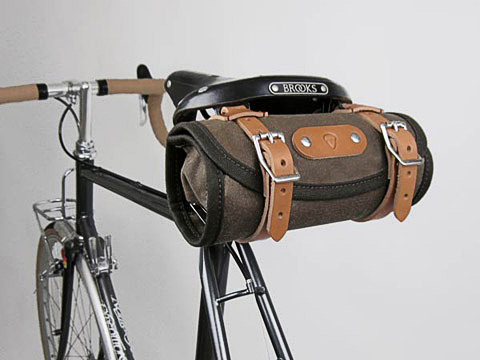 Here is something to please the practical mind, who finds joy in using the bicycle, while being able to transport even his/her tools in style! The Acorn Bags are designed exactly for this purpose. They are expandable and compact. A rad combination, indeed!
Imagine never having to search for a misplaced or forgotten tool. Imagine fitting them all in what will roll into a stylish snug. Imagine leather, mounting straps designed to match your beautiful Brook saddle with bag loops. In case you have a larger saddle bag, just toss it into it! Yes, that good!
However spacious and pretty adjustable, the manufacturers advise us to keep in mind that their beautiful product is made with a minimal design orientation. So, it's time to be selective! A tube, a patch kit, a multi-tool and some spare change is what could fit wonderfully. No over stuffing recommended!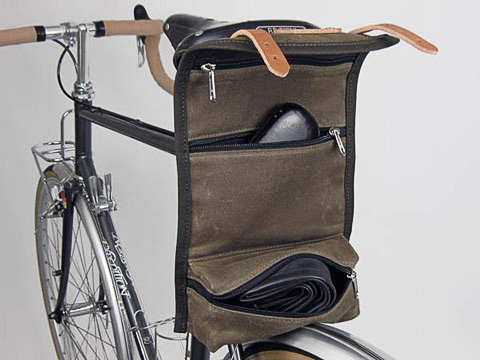 Acorn Bags are made from waxed canvas and are available in three neutral colors: black, olive and ranger tan. They all share the following characteristics: when unrolled they measure 8 inches wide and 16 inches long. Of course the width remains the same when rolled into a snug. They have three zippered security pockets, a blinky attachment point, the pouch pocket is able to accommodate ATB tubes, while as mentioned at the beginning, they come with leather mounting straps.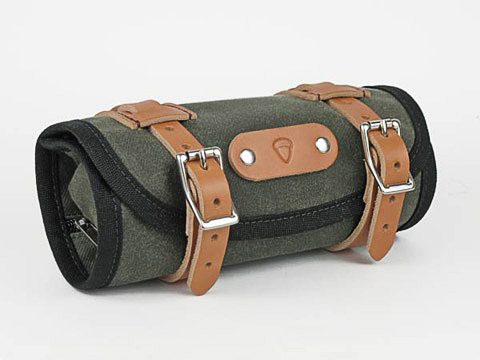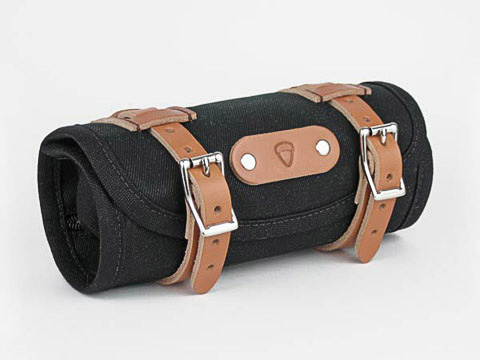 Being a woman that isn't afraid of tools, I'm so prepared to have an acorn bag! I just love the black one, for the beautiful contrast it makes with the leather straps. All I need is a new bicycle and a Brook saddle and I'm good! What about you ladies and gentlemen?