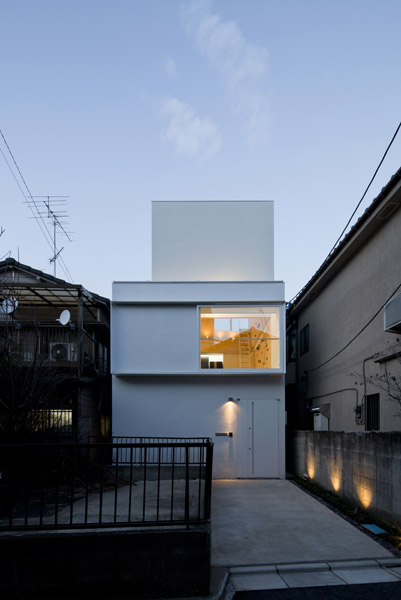 Contemporary Japanese Architecture often has the ability to transform dull sites into amazing spots. In Tokyo, Japan there's a small building that supports this rare quality: Outdoor House. A two-story building with a total floor area of 72sqm is located on a tiny residential plot stacked between two existing volumes. Its bright white appearance seems to illuminate the dark suburban area while keeping interiors airy yet private.
The distribution of the program follows a flowing sequence of open spaces: a partially sunken level is revealed once entering the front door. On the ground floor plan a central glass box contains the bathroom, wrapped by a staircase that gives access to lower and upper levels. The first floor is arranged as one open space where kitchen, living and dining coexist, opening up to a generous stretch of glazing and terrace.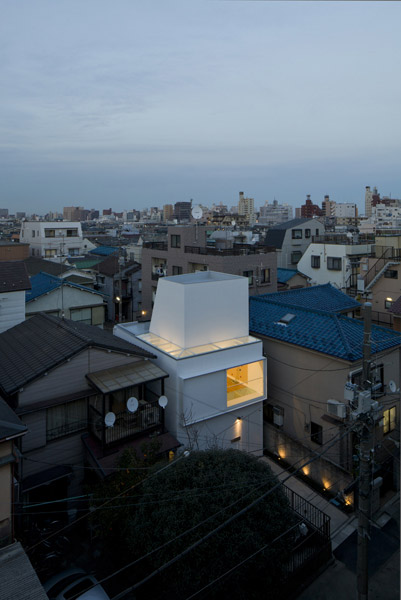 In fact, daylight plays a major role in Outdoor House: skylights placed above the staircase guarantee natural light to the lower levels of the house. A hollow volume provides double height ceiling to the central part of the first floor allowing access to a small rooftop terrace by a wooden ladder.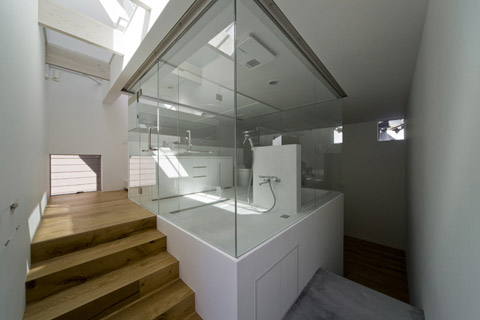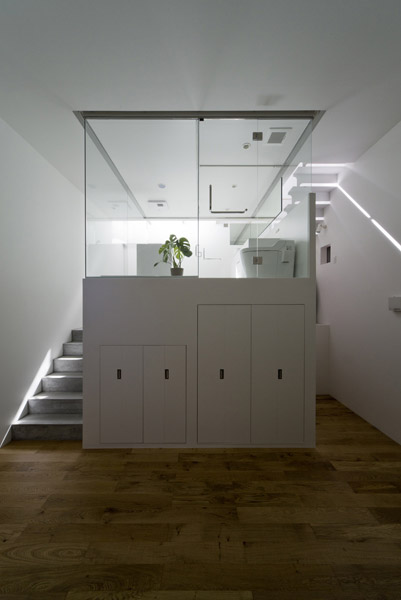 White assumes a meaningful presence in the interior of the house, bouncing light throughout the house. Wooden pavements for both ground and first floor while smooth grey concrete for the sunken level. The most impressive detail is reserved for the end: cork panels cover the inner surface of the hollow volume where a climbing wall is constantly inviting inhabitants to enjoy a challenge or two…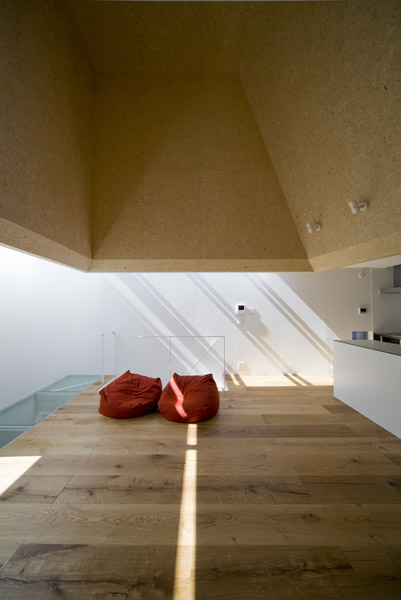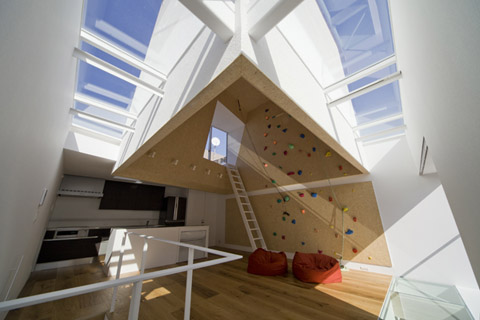 Architects: EANA
Photography: Hiroyuki Hirai