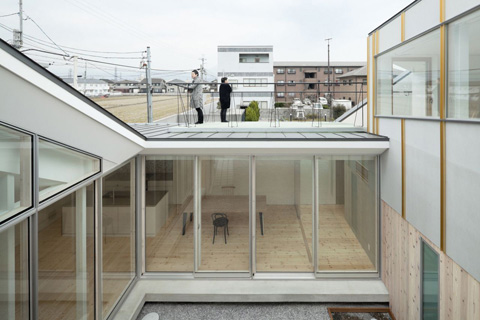 In Shiga, Japan there's a residence that has something animalistic about it…I'm talking about its anthropomorphic volume and shape, an enclosed spiral movement that reminds a sleeping cat. In fact, Japanese culture has numerous examples of carving wooden cats that appeared lifelike in various shapes. House in Nagahama is positioned in a residential area resembling one of these sculptures, only on a larger scale with a total floor area of 133sqm distributed in two levels.
A busy street determines the need for quiet and privacy: an unclosed courtyard creates a central area, preceded by a covered parking zone. An L-shaped plan organizes the program inside this unique home.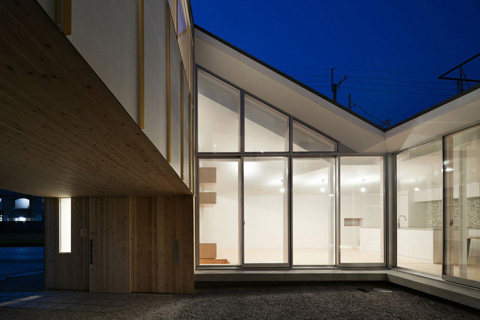 A concrete path leads to the entrance area where a sliding door provides access to the hall. Inside, one of two options can be selected: a living room invites us to explore the ground floor L-shaped plan while a staircase declares the existence of an upper level.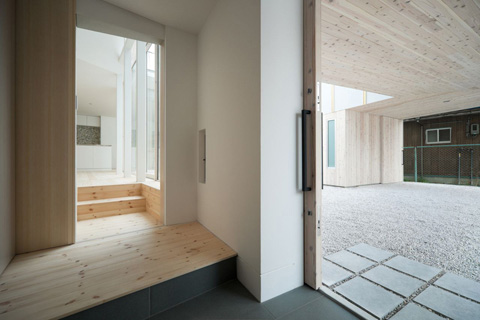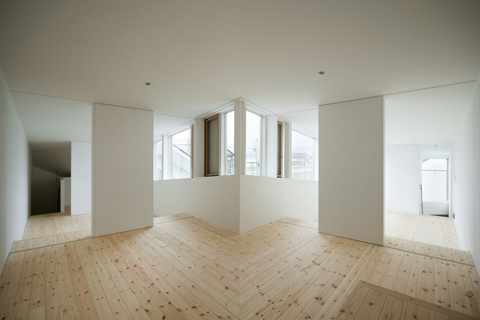 Social areas are sequenced and distributed around the central patio like a single open space by the following order: living, kitchen and dinning. At the opposite end, a bathroom and a second staircase leading to the master bedroom complete the ground floor program.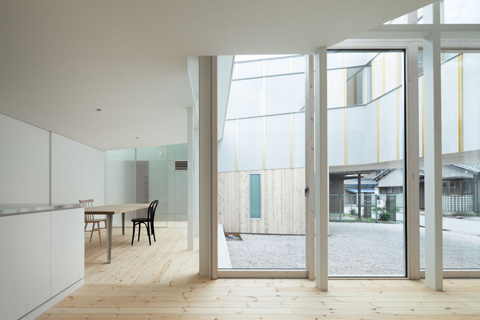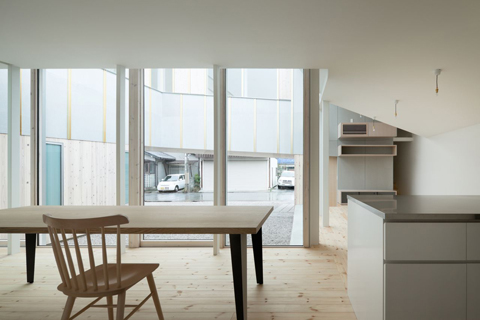 The composition of the first floor reveals the reason behind the volumetric spiral movement: three bedrooms are organized in a sequenced split-level space totally opened to the central courtyard.
Fiber cement boards cover the exterior facade while vertical bars of gold stained aluminum create a mysterious glowing effect.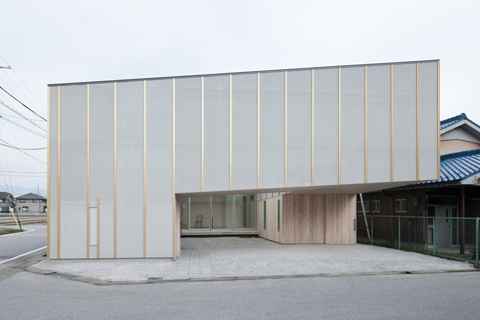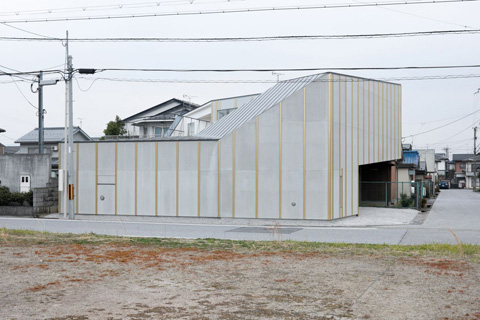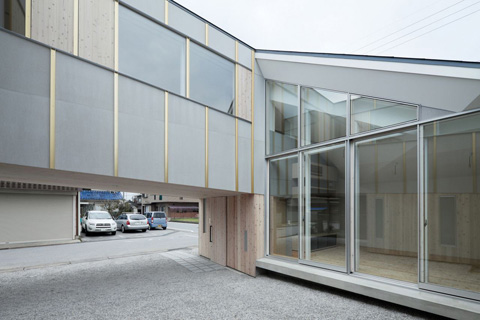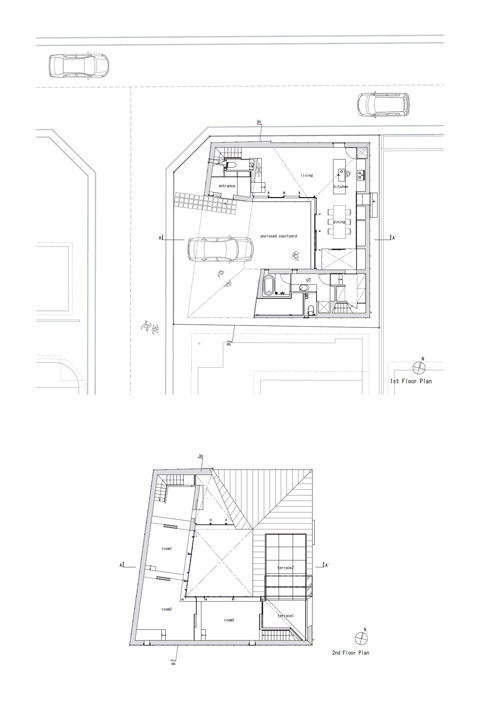 Architects: Comma Design Office
Photography: Takumi Ota