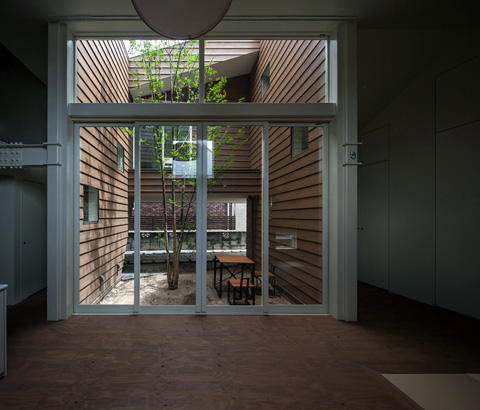 In Tokyo, Japan there's a unique house that starts with a garden courtyard and ends with a rooftop terrace: House J. A two-story building with a total floor area of 100sqm captures all the attention because of its spiral appearance.
The guideline for this family home sets on a dynamic distribution of the domestic program: three split-levels enclose a central courtyard. A covered parking space precedes the entrance area that leads to the ground floor U-shaped plan. All social areas are concentrated in a single, double-height open space generously connected to the inner garden.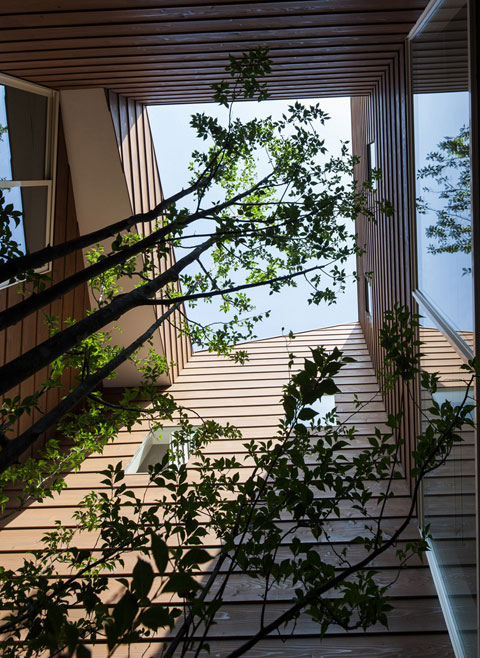 Half-height staircases are placed along the east and west sides of the courtyard creating three split-levels, while the roof terrace begins at the top of the spiral. A complete bathroom and a study area compose the second split-level while the last level is reserved for a master bedroom and a double bedroom.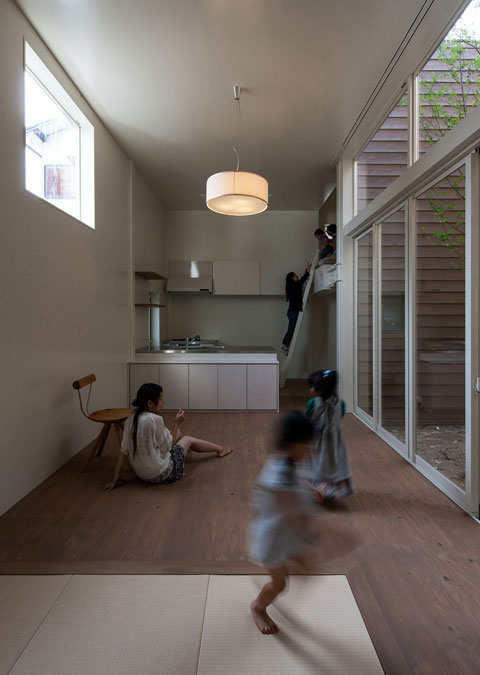 The access to the roof terrace awaits at the end of a marvelous domestic journey. Privacy seems to be a crucial premise to this family because of the notorious absence of windows. Nevertheless, the existing openings are mainly related to the central courtyard. Horizontal timber clad the entire facade of House J offering an organic perception of the spiral movement that runs inside the house.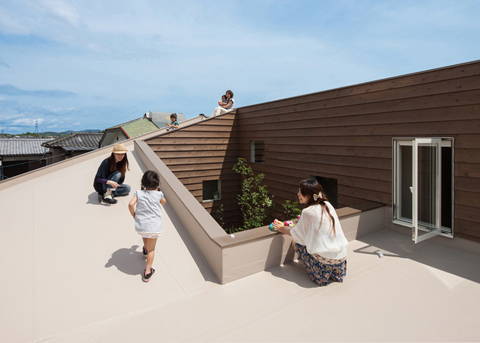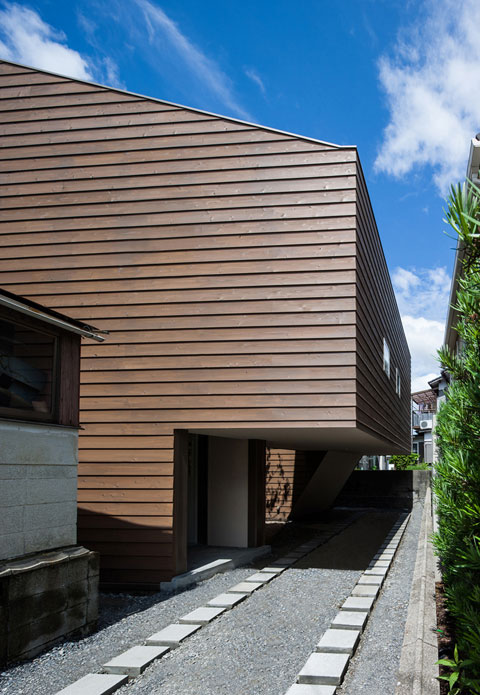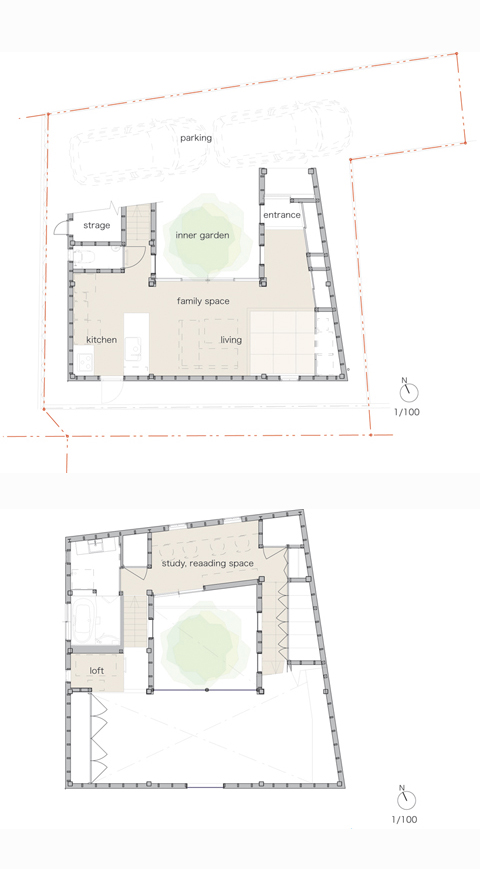 Architects: Keiko Maita Architect Office
Photography: Yoshiharu Matsumura