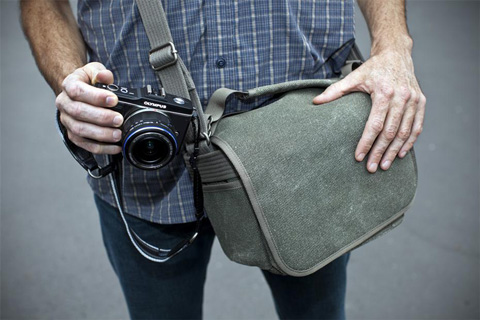 When it comes to bags, I usually want to stand out from the crowd. When it comes to lugging my expensive photography gear, keeping a low profile is better. The Retrospective shoulder bag collection from ThinkTankPhoto gives you just that and so much more! It's perfect for street photography or anywhere else you feel the need to be discreet and blend into your surroundings, while combing a classic minimal design with loads of features for today's modern camera gear.
No doubt, the design team at ThinkTankPhoto has thought carefully about every angle to make this the perfect bag for professional photographers who don't need to take their entire studio equipment with them, but are still looking for storage space, functionality and style.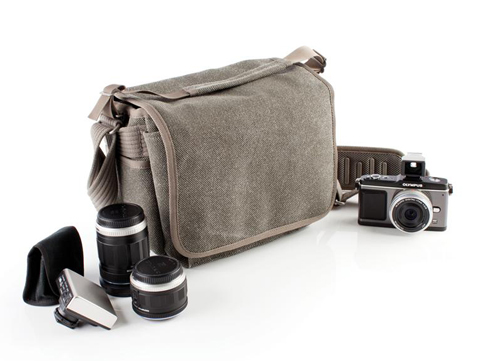 The Retrospective 5 is a lightweight (2.3 lbs), soft-sided, sand-washed 100% cotton canvas shoulder bag that fits perfectly with a standard size DSLR with 1-3 lenses, a complete Micro Four Thirds or rangefinder camera system with 3-6 lenses and accessories.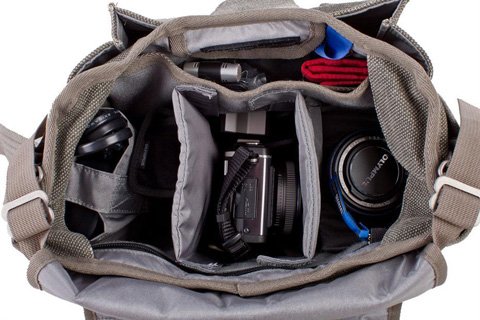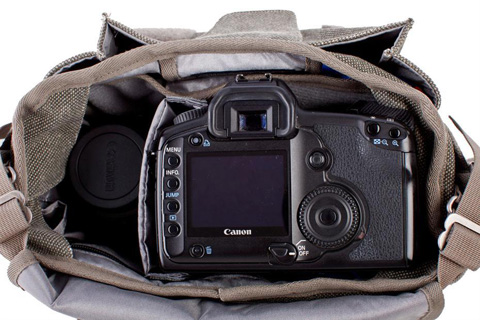 Underneath the main flap you will find a business card pocket, hook-and-loop panels that securely fasten the main flap down plus very handy "Sound Silencers" that eliminate noise when opening the bag.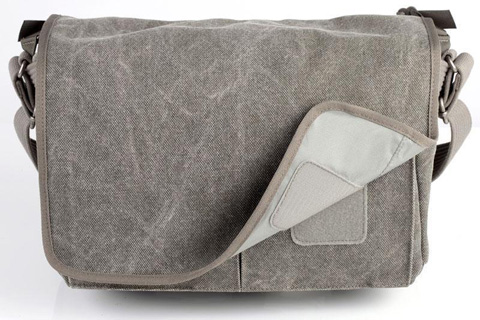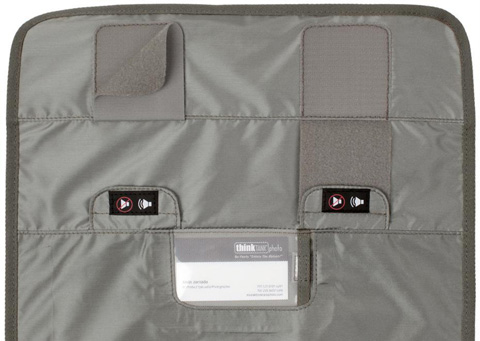 Personally, I was blown away by the various storage solutions this compact bag has to offer. Inside, all dividers are removable so you can change interior settings to match your gear. On each side of the main compartment, collapsible nylon pockets fit most flash units or other accessories. Plus, a zippered compartment on the back and an organizer pocket on the front for memory cards, extra batteries, pens and other small stuff.
On the outside, you've got two more pockets on the front and back to carry things like small maps, chargers, external hard drive, smartphone, passport and more. And if that's not enough, a carabiner (not included) can also be used to clip accessories to webbing loops on both sides of the bag! – Amazing, right?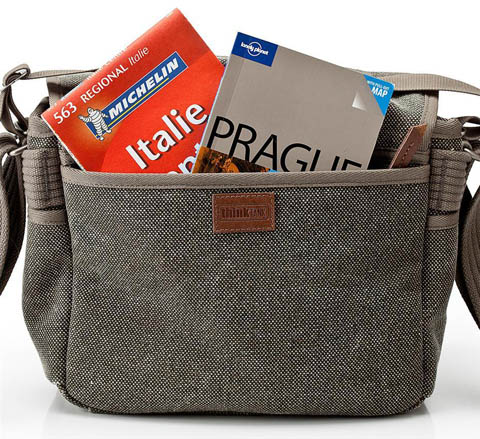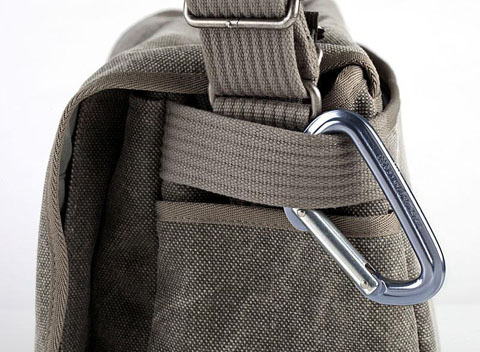 Wait there's more… For extra comfort, you can choose from a removable carrying handle to a fully adjustable canvas strap with a sliding cushioned pad. And if you should find yourself getting caught in the rain – no worries – this camera bag is also water resistant, thanks to special fabric treatment, polyurethane coating, and the included seam-sealed rain cover designed to keep everything covered except for the carrying handle and shoulder strap.
Retrospective 5 dimensions: Interior: 9.5″ W x 7.8″ H x 4.5″ D; exterior: 10″ W x 8.5″ H x 6″ D. The entire collection is available in three colors: Blue Slate, Pinestone and Black, in various sizes for your specific needs.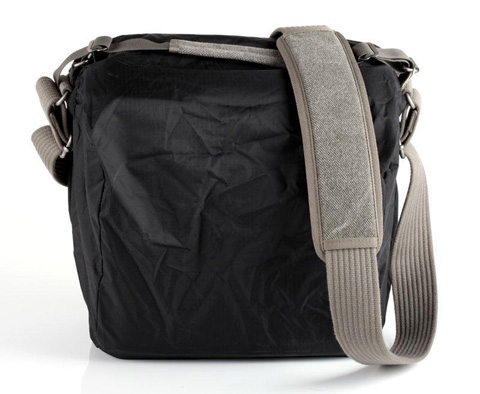 Buy This Item