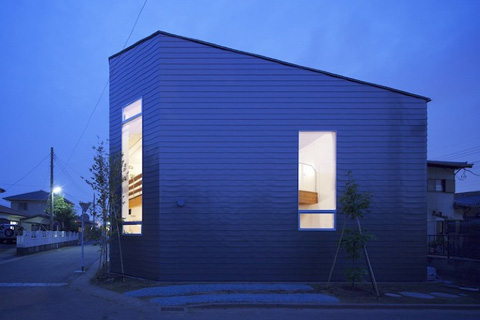 House in Keyaki is a wonderful example of how small houses can appear larger, by transforming 55sqm of constructed area into a remarkable space for living. In Tokyo, Japan a three-story building stands proudly erected in a dense residential area showing that a small-scaled volume isn't an issue at all. In fact, the program inside this tiny house demonstrates the power of simplicity in architecture, turning the conventional definition of less into more.
The ground floor plan is composed by a large open space that conceals kitchen, dining and living areas while a bathroom and a storage room are properly divided and located on the opposite side. An open staircase leads to the first floor where two bedrooms and a toilet space can be found: the master bedroom is designed as a big open space, working also as a mezzanine looking over the dining area.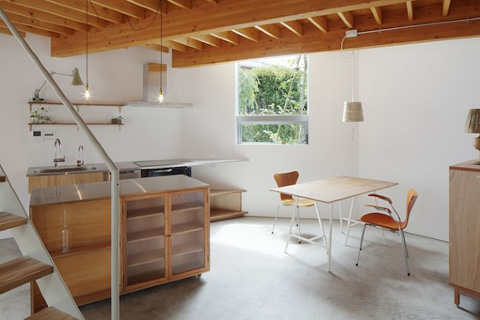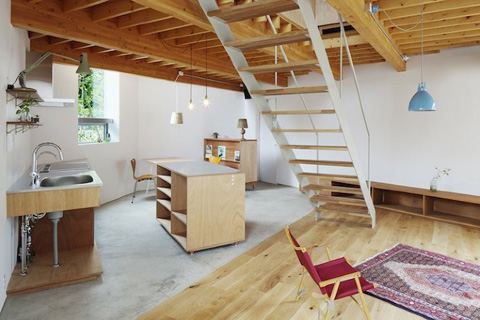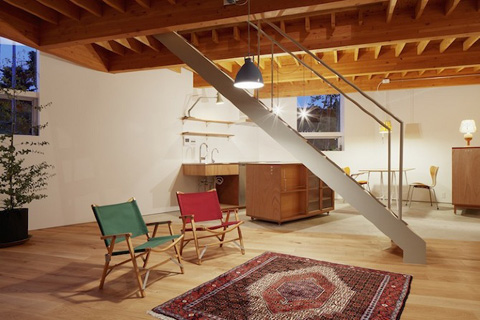 Last, but not least, a second floor reserves the biggest surprise of all: an unexpected roof terrace with panoramic views, and invisible from the outside, replaces the lack of garden space on the ground floor.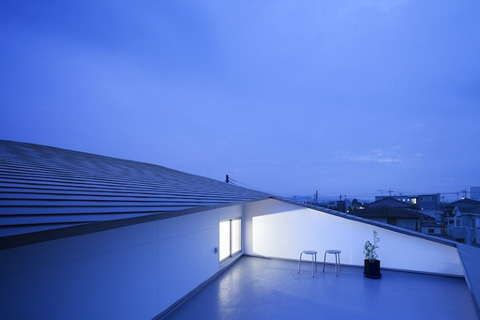 A solid metallic appearance of the facade underlines the desire for privacy: only three narrow windows on the south, east and west sides of the house allow the necessary sunlight to illuminate the interior. White painted walls and ceiling contrast with the wood flooring while smooth concrete on the roof terrace warm the inhabitant's feet on summer nights… Small become definitely larger in this contemporary Japanese house.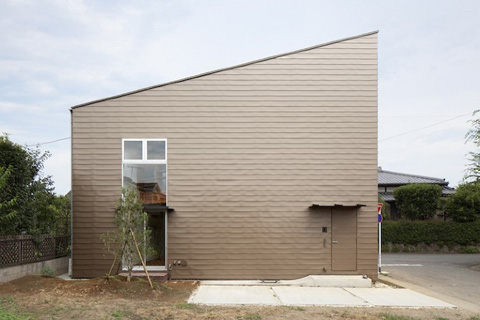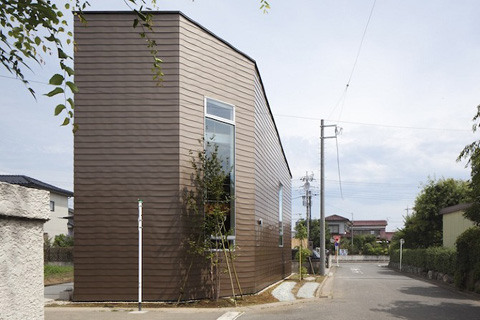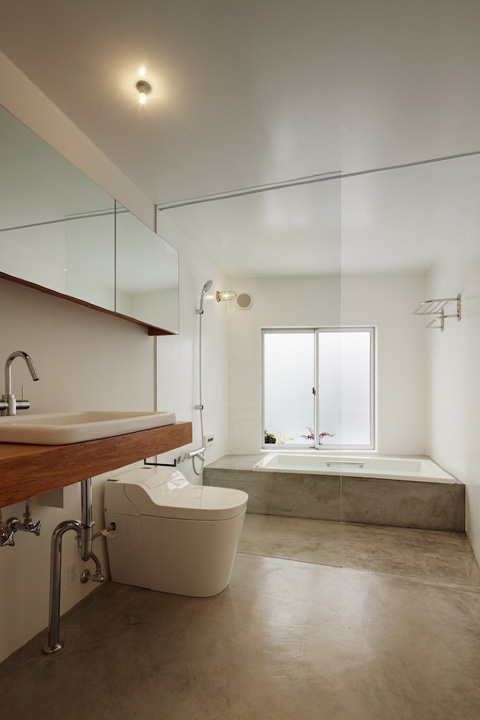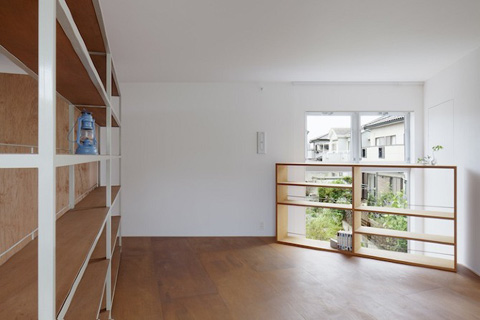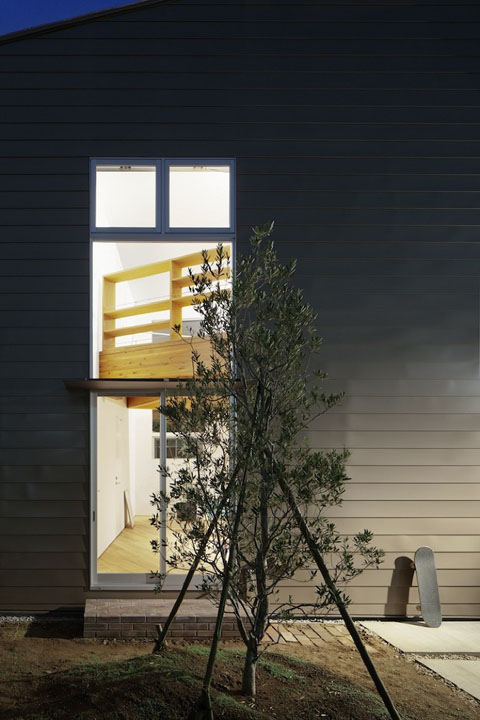 Photography: Ippei Shinzawa