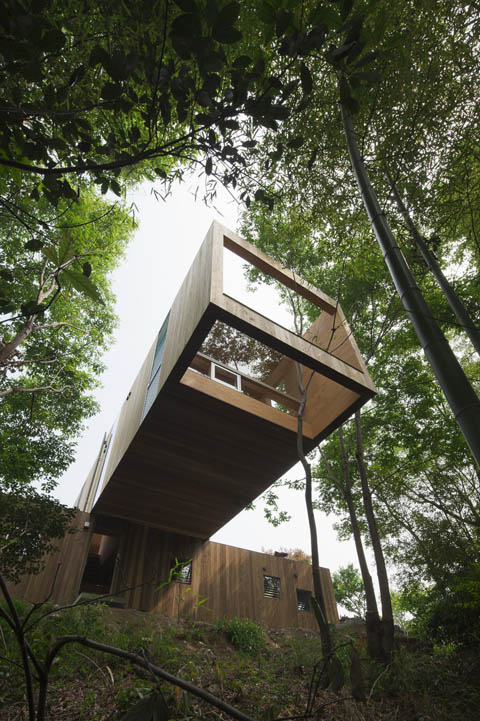 When architecture wisely imitates nature, the outcome is always surprising and original. In Hiroshima, Japan + Node testifies the achievement of such a challenging task: connecting a human-made structure with a magnificent natural hill amongst wild plants and forest animals… A two-story building with a total floor area of 125sqm stands gently positioned on a slope without disturbing the tall trees that compose the surrounding landscape. The conceptual approach follows a simple guideline: two wooden volumes are crossed – one upon the other – taking advantage of the natural topography.
The first floor establishes the required relation with the access street: a covered parking area marks the entrance zone providing also a clear separation between social areas and a study room. The distribution of the program respects a spatial sequence of different uses: the hall leads directly to the living room separated from the kitchen and dining area by the toilet and the staircase.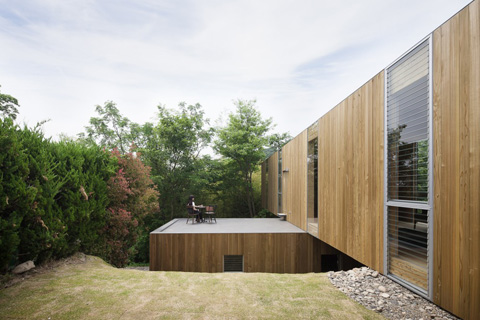 A generous terrace invites both zones to a quiet moment beneath the trees while showing the existence of a lower level where a master bedroom, a children room and a bathroom can be found.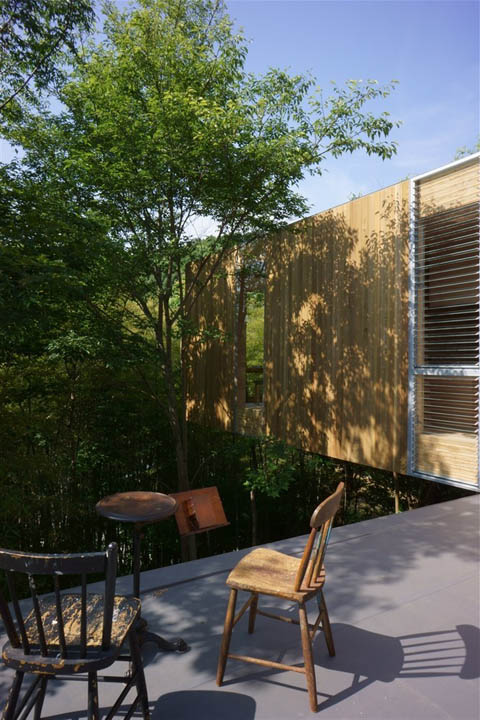 The most astonishing detail of + Node is precisely located in the intersection of the two levels: almost half of the first floor volume is suspended over the hill, levitating over the untouched soil…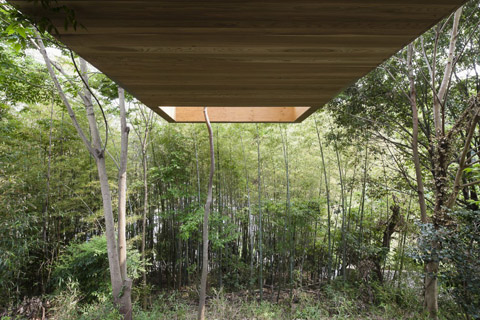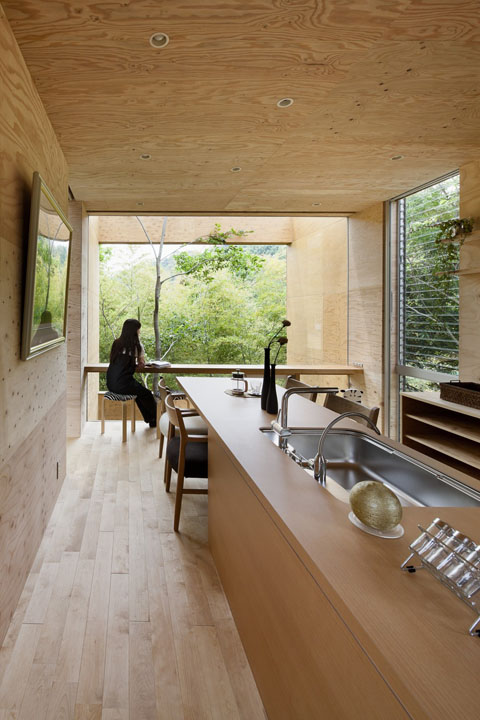 In fact, this building is totally covered in plywood, only interrupted by vertical openings that frame the natural green landscape. A landmark for nature lovers is proudly hanging over a hill in Hiroshima, Japan.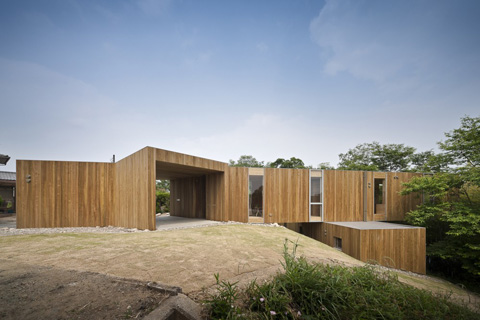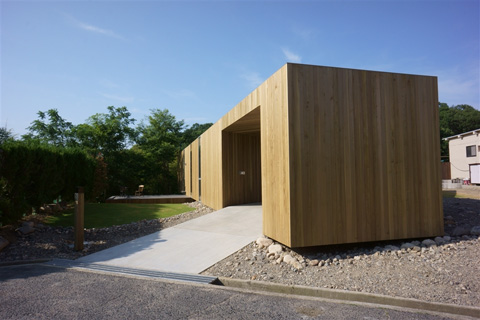 Architects & Photography: UID Architects