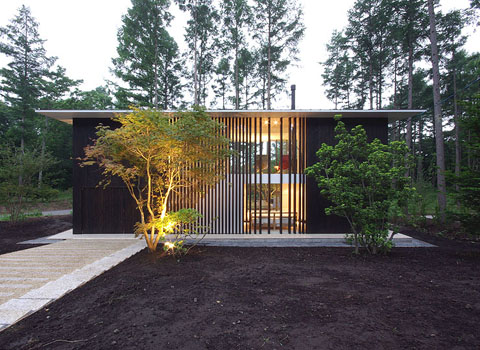 In Nagano, Japan there's a small building with a quiet presence as it seems to be born out of the grassy ground. This two-story volume with a total floor area of 146sqm sits on a soft southern slope, facing streets on the north and east facades and surrounded by a dense curtain of pine trees on the remaining elevations. The entrance area follows the natural topography of the site: a mineral path leads to the front door where one can experience the symbiotic relation between nature and architecture.
A double-height hall offers forest views while sliding doors hide the access to a studio room, a master bedroom and a complete bathroom, all separated by a glazed patio. A large staircase invites us to explore the first floor where social areas can be found: a living room welcomes inhabitants and visitors to calmly stare at the magnificent landscape through the same glazed patio, functioning also as the separator of the remaining program.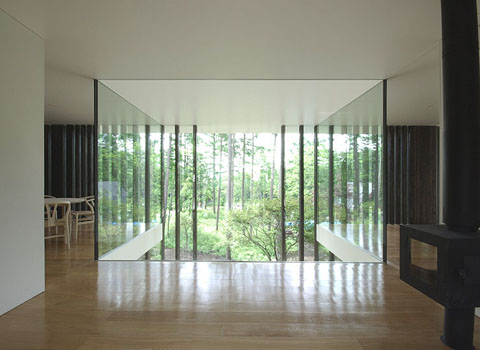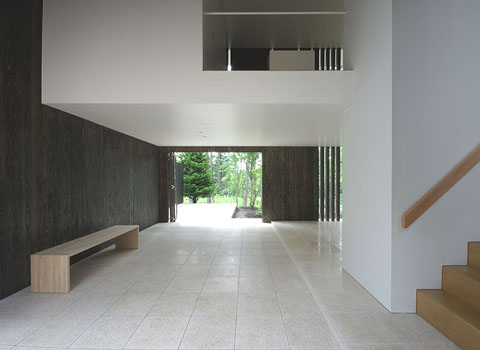 Kitchen and dining areas share the same space – where a peculiar sliding window provide eye contact with the double-height hall – on one side of the patio while a second bedroom with a tiny bathroom is positioned on the opposite side.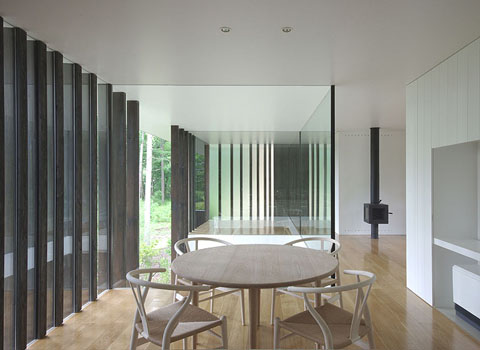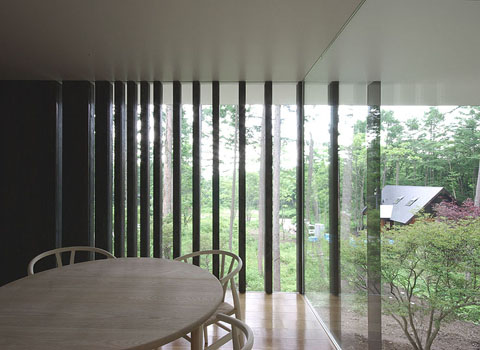 The most impressive detail about House in Sengataki is the vertical lattice that surrounds the entire facade working as an artificial representation of the surrounding pine tree forest…all chosen materials pursuit this organic quality: from wood to stone flooring.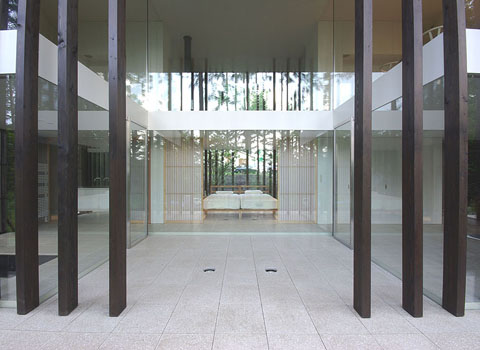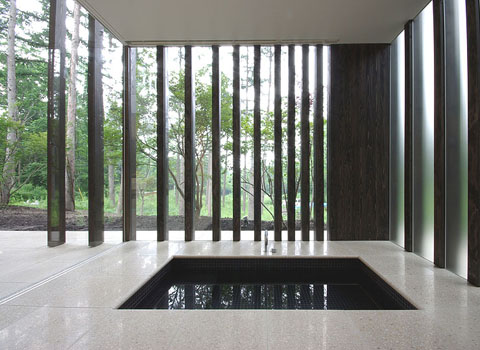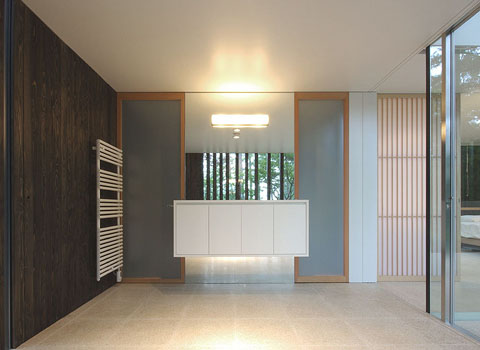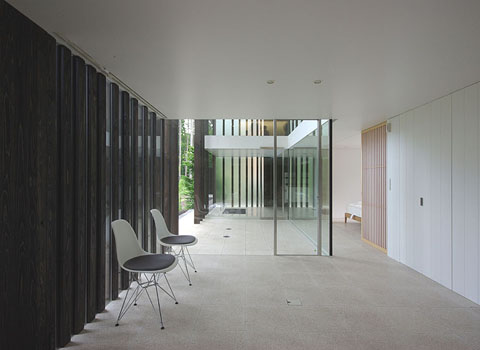 Architects: Case Design Studio