The Cave tent design by Heimplanet is a tent like no other. Rather than being based on rigid struts, the tent assumes its kickass structure (Inflatable Diamond Grid FYI) through the inflation of a network of supporting tubes. The geodesic shape's stability is so impressive that guy ropes are only necessary in the windiest climes, tested up to 120km/h… The look of the tent cannot fail to make you the slickest in the campsite – but frankly these are designed for far more extreme and exotic destinations.
Based on the natural strength of a geodesic dome (cf. Buckminster Fuller), combined with sensible modular Multi Chamber System (MCS) and double-layered tubes, the tent is durable and repairable geometric frame. A far cry from your saggy triangle two-man.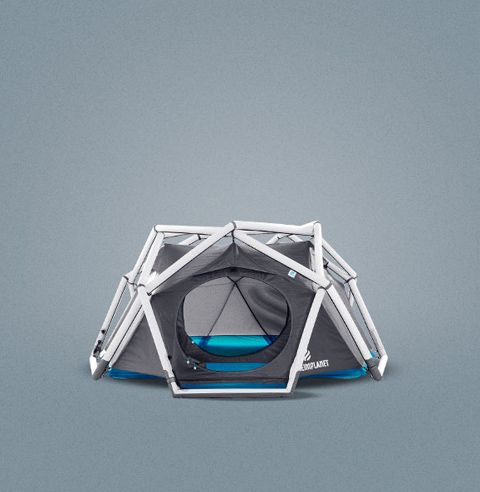 The setup also benefits from this design, as it simply unfolds from a small backpack, and pops up when you inflate the frame in under a minute. The outer tent is attached to the frame, and does not even need to be hung up. What's more you can choose any valve to inflate it from, just make sure the rest are closed. Popping it down is just as simple, and just one more thing – its made from recycled material, sigh.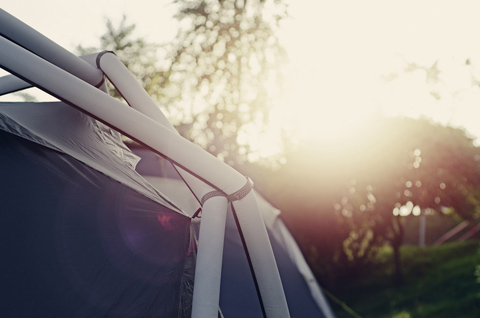 The uses range from genuine extreme camping, to trendy kids gifts, but the one destination we do not recommend is a festival – this puppy is too pretty to risk burning. If you're a deux, the smaller brother to Cave, the Wedge will suit you, and if you're en famille or even holding an event, the Mavericks will suit you.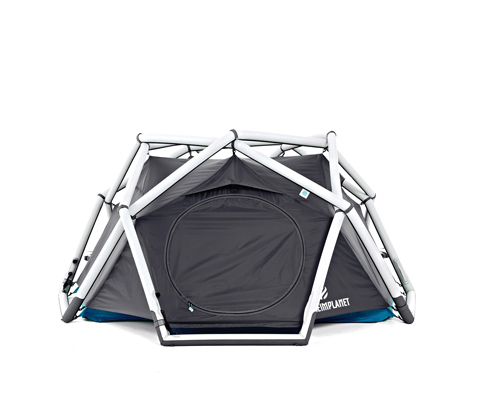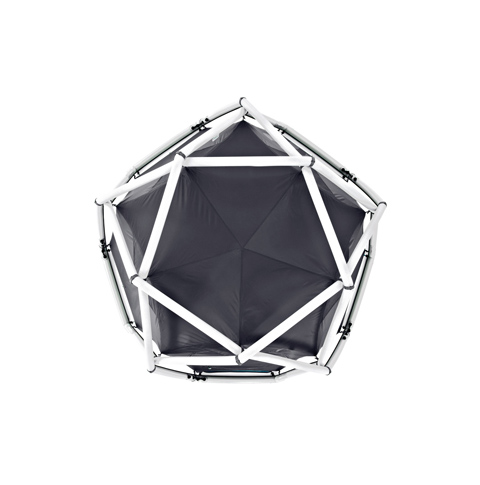 A real life raft for fashionable, tech-savvy canvas people.
Dimensions; Cave – Ground area: 5 sqm, Overall height: 125 cm, Height of inner tent: 102 cm, Pack size: 40 x 32 x 23 cm, Pack weight: 5.3 kg. Includes; pegs, repair kit, guy lines, pack sack, gear loft.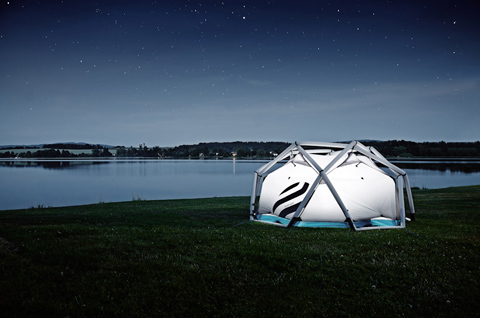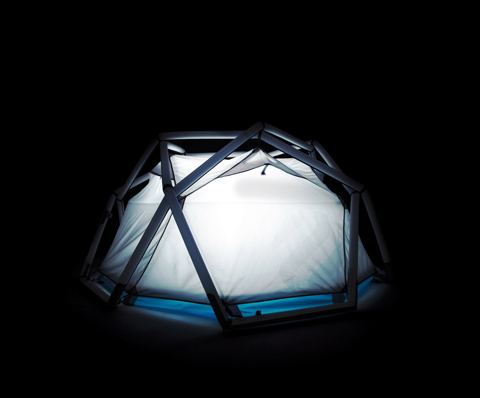 Check out the video below – seriously impressive…
Photography courtesy of Heimplanet