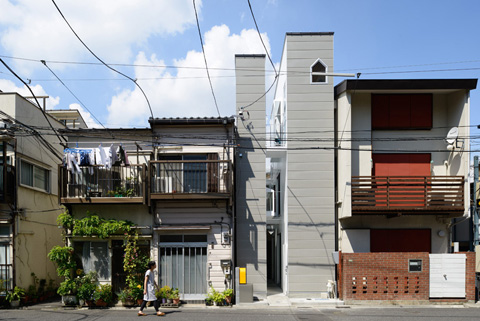 In a high-density city like Tokyo, Japan, small sites are common and tend to defy conventional living spaces. "A life with large opening" is a curious name for a house… However, this small 50sqm home is actually three-story high, and as you can see its name fits perfectly as two vertical volumes are separated by a narrow gap that functions as the access point from the street into the house.
The ground floor plan represents the basic concept behind such an unusual volumetric organization: at one side, one can find the access hall with staircase to the upper levels and a storage room. Glazed sliding doors establish the boundary between interior and exterior areas. On the opposite side, an open plan space gathers both kitchen and dining room.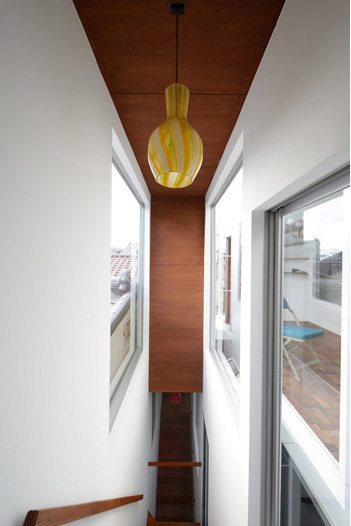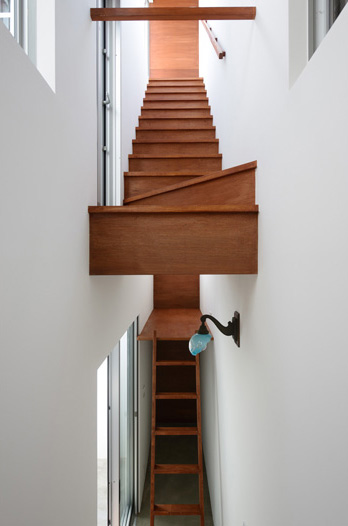 The first floor is composed by a master bedroom with toilet in the larger volume while a small terrace positioned in the narrow gap provides access to the other volume. A second staircase leads to the top level where a hybrid working/living area dominates the composition. A bathroom and a closet complete the program inside this unusual home.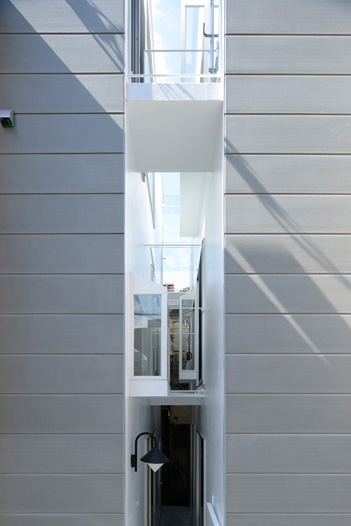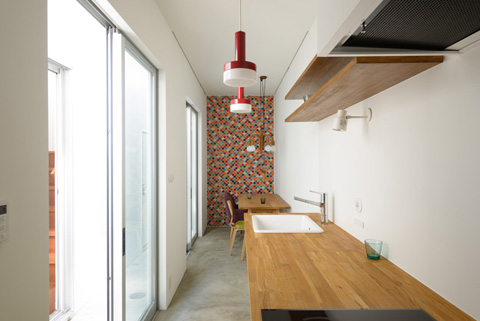 The most impressive detail of this compact house relates to the extraordinary use of all interstitial spaces: from bay windows to outdoor furniture elements. Nothing was left wasted in this exquisite building where every centimeter counts.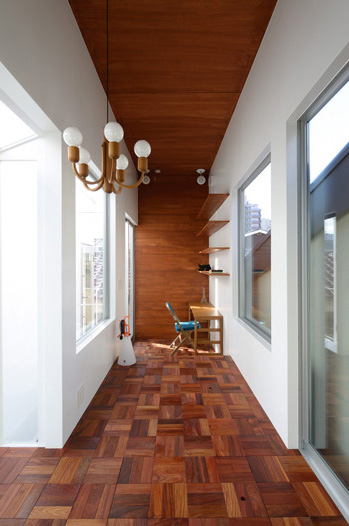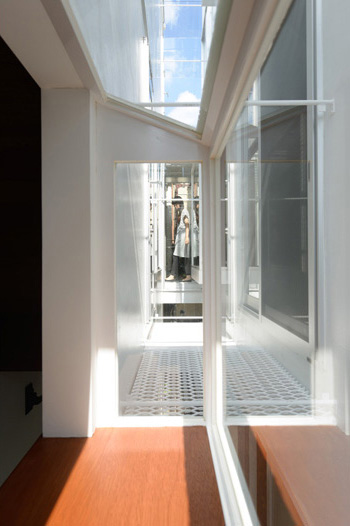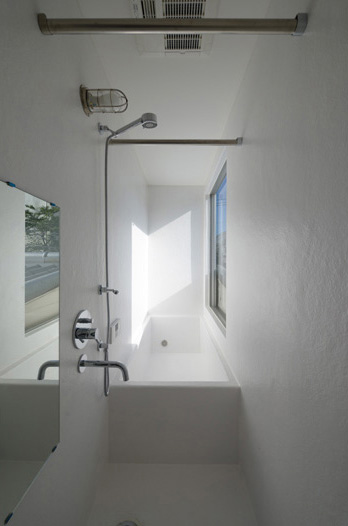 Architects: ON Design
Photography: Ikunori Yamamoto