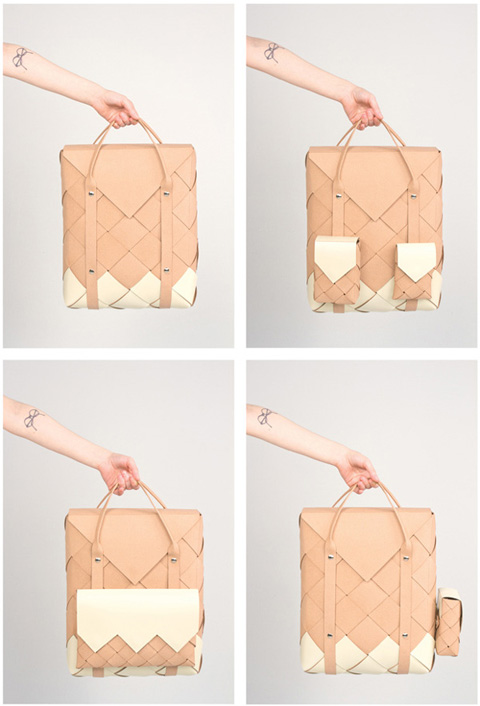 The Tukko woven leather backpack is a model that rides the current trend for re born rucksacks, but with extra flair unique patterning. We love the use of recycled leather to create a piece that is so flawlessly finished, and also benefits from a suite of brilliant pockets and straps.
The material method was inspired by beech bark weaving techniques, but instead uses a pale natural leather to evoke the same oversized, interlaced effect. The weft width is miniaturized on the smaller pieces to maintain a delicate look, and top flaps are edged in triangular tooth pattern, upping the edginess perfectly. The fastenings are understated magnetic and snap design.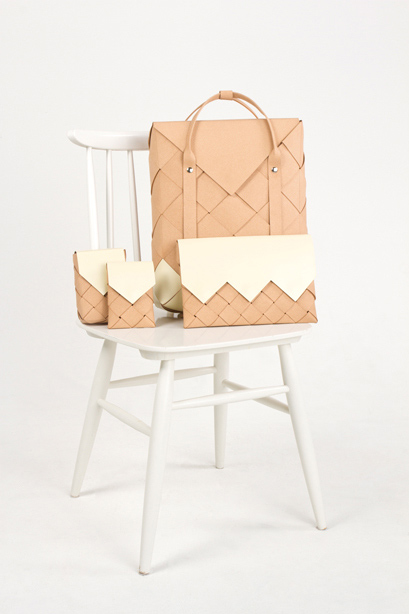 The bag is centered around the main rectangular backpack, with a co-designed clutch and accessory pockets that can attach on to the outside – making for easy access when running around the urban jungle. We also love that Tukko can be popped on your back (perhaps when riding ones ultra-trendy city bike), then held on the arm, or clutched should you need to go out for a drink somewhere smart. A sweet final touch is that the exterior pockets are sized for modern day accessories – so your iPhone and digital SLR can come with you.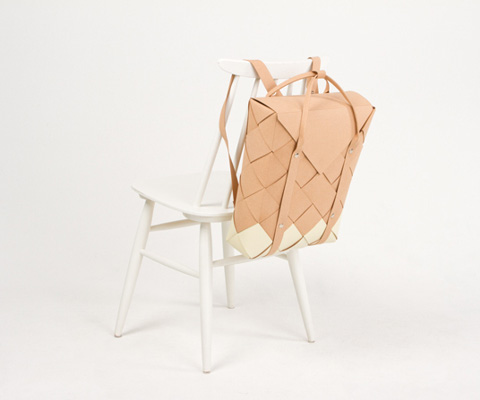 Designer; Katja Mustaniemi