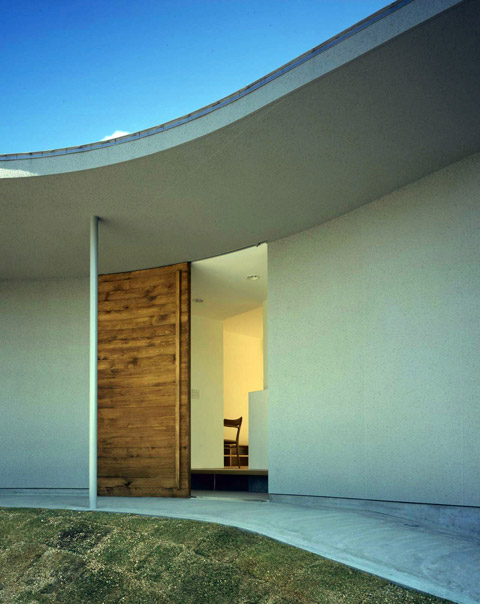 A curved grey canopy and a series of slender columns mark the front facade of House in Naruto, a family residence located in Tokushima, Japan. In order to prevent the constant menace of flash floods, this single-story building was raised off the ground on concrete foundations. The sculptural porch that distinguishes this small home from the surrounding buildings serves as the contact area between the street and the front door.
Inhabitants have the freedom to choose whether to walk up the ramp or step up the stairs – each on every side of the curved facade, both covered by a shared curved canopy.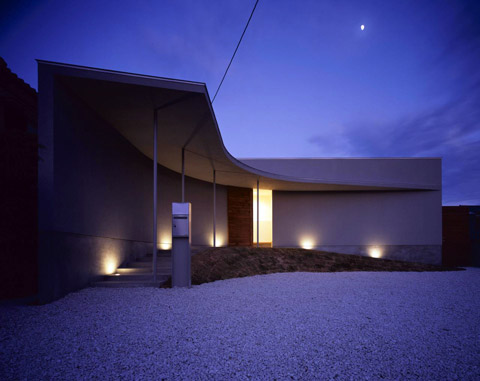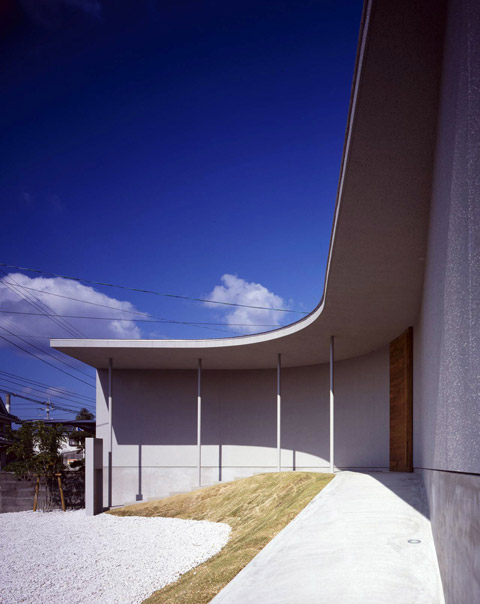 Once stepped the entrance hall, a kitchen, dining and living room dominate the west side of the plan, while three bedrooms are positioned to the east side. A narrow corridor gives access to a complete bathroom and storage space.
A rectangular interior patio guarantees the desired physical separation between social and private areas. A solitary tree is planted in the heart of this central courtyard, which is decked with the same wooden slats that run throughout the entire house.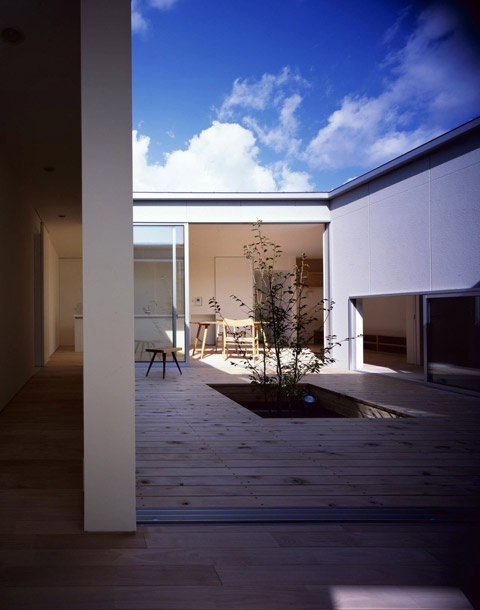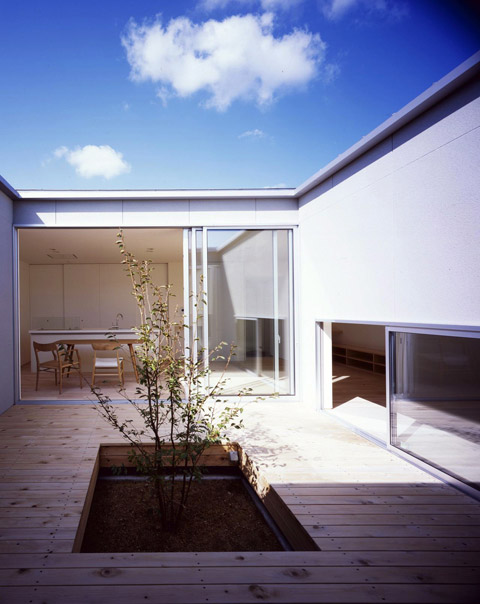 Full-height sliding windows allow cross ventilation while daylight freely reflects in the bright white surfaces of the interiors. A special detail is reserved for the children: a small window positioned on the north wall leads into a play area with softer tatami flooring so they can easily access the room directly from the central courtyard…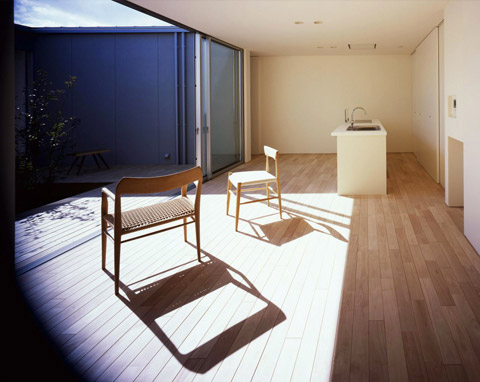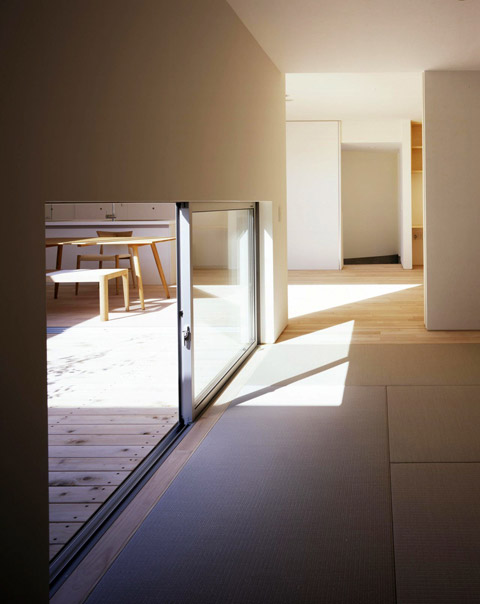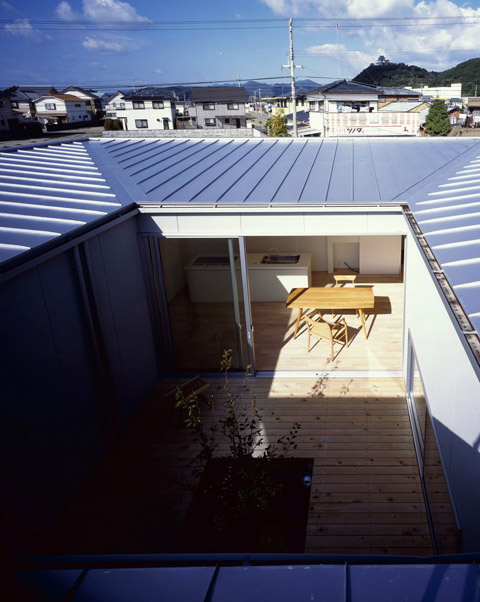 Architects: Horibe Associates
Photography: Kaori Ichikawa