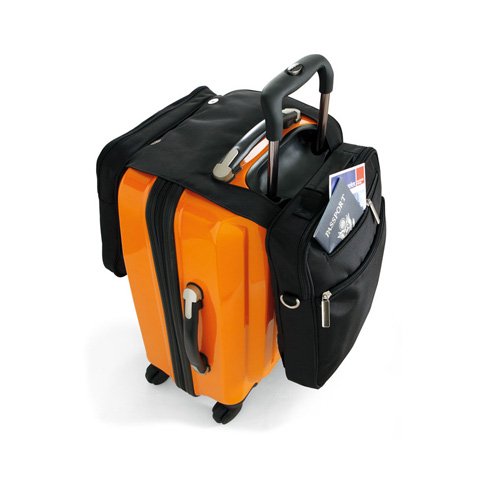 Two in one products have been revolutionizing the way we live since many years, other times saving actually on time, other ones saving on space and then others combining both: saving time and space. Brookstone's saddle messenger bag may be proud of achieving the latter pretty effectively!
First, it adds to your travel luggage by providing multiple extra pockets to keep essentials such as your favorite book or magazine, sunglasses, smartphone, tablets, passports, boarding passes or even your candies, while leaving your hands and shoulders free. Just buckle the straps of the Saddle Messenger Bag on your hand luggage and secure it in place. It is so designed as to fit most upright luggage.
Save time by reaching all these items easily, without needing to open your suitcase, till you board the plane. Then simply unbuckle the bag and attach the removable, adjustable shoulder strap and secure the magnetic side snaps together. Voila! You have yourself a handy messenger bag with pockets to serve you both during the flight and while strolling the alleys of your new or favorite travel destination. Enjoy your trip and your destination!
Buy This Item