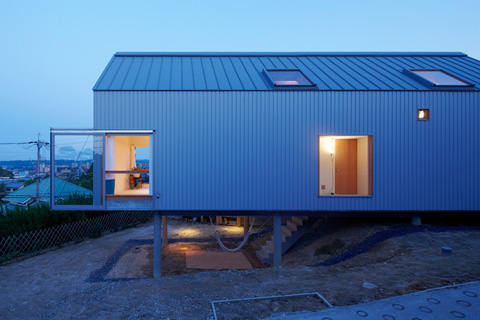 An earthquake proof home rests over an artificial hill that substituted a two level site with a retaining wall. A couple and their two children are now sheltered inside a two-story building with a total floor area of 119sqm. The house seems to quietly float over the gentle slope while providing the perfect spot for panoramic views over Ikoma City, Japan. In fact, the cantilevered front end of the pitched volume forms the shelter for an entrance porch, leading to the staircase and up into the house.
The distribution of the program follows a simple sequence of moments: the lower level of the house is divided in two different living areas. A concrete kitchen runs along one side, while a double-height dining area is positioned at the center of the plan. The front end of 4n House is reserved for a living room with partitioning glass openings, perfect for ventilation and illumination.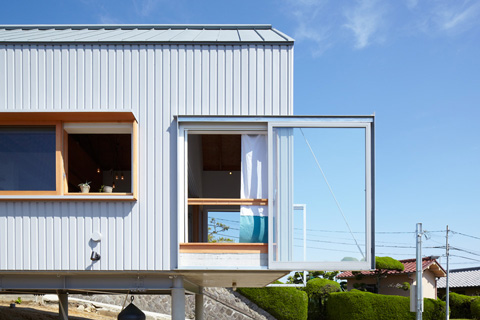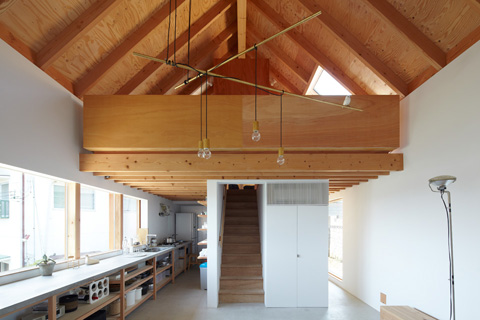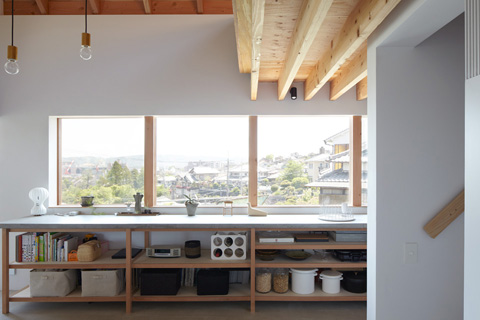 A second staircase leads up to an attic floor, where exposed timber ceiling beams enclose two bedrooms. Overlooking the dining area, a mezzanine space serves as a study area.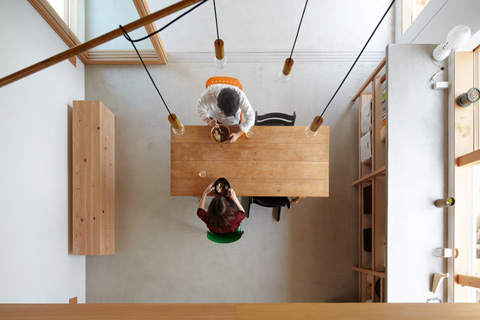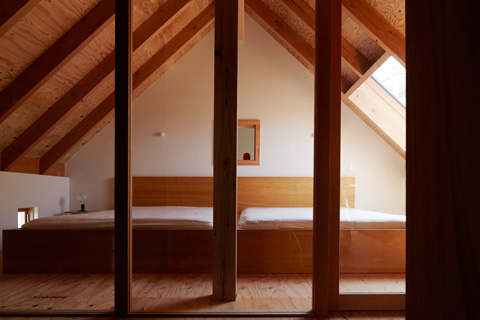 A bright metallic skin covers the entire facade as if the entire structure was weightless… The intense use of wood follows this enigmatic concept proclaiming an exclusive role inside 4n House. Only smooth concrete flooring and white stucco walls escape this golden rule, providing a distinctive atmosphere between social and private spaces.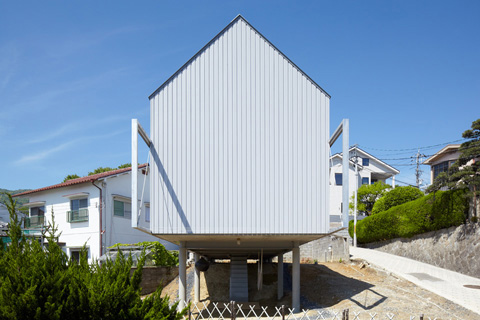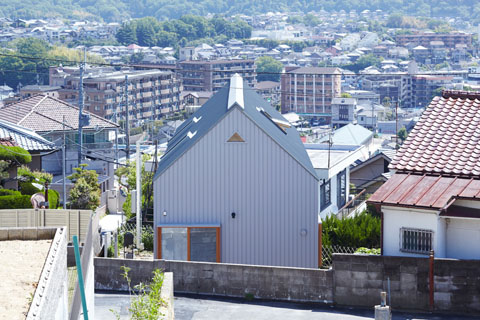 Architects: Ninkipen!
Photography: Hiroki Kawata