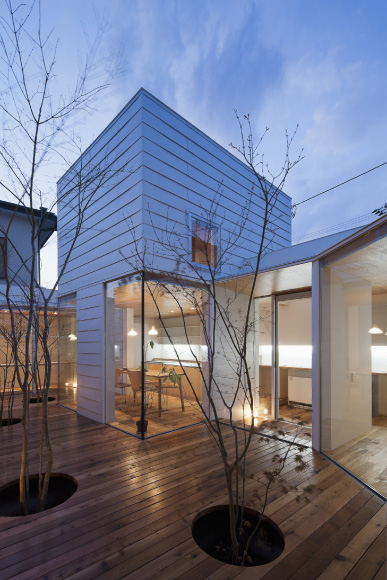 A patio house usually offers privacy and intimacy. Sky Catcher House in Atsugi, Japan shows how to achieve such a delicate task. Windowless facades reaffirm the need for privacy as well as the lattice sliding front door: a covered parking area is placed separately from the main building, connected by a trail of concrete slabs. Once inside this two-story 105sqm house, an open courtyard bordered by living spaces and enclosed with floor-to-ceiling glass windows welcomes inhabitants.
The wooden planks that wrap the exterior facade continue to the patio pavement. Trees punctually emerge from the floor through circular voids to mark a path as well as to create a garden atmosphere. The distribution of the rooms respects a long and linear circulation around the patio. Bedrooms and living rooms are adjacent to the veranda and are only accessible from the outdoors. A study area and a bathroom occupy a corner of the house while the open kitchen is placed on the opposite side.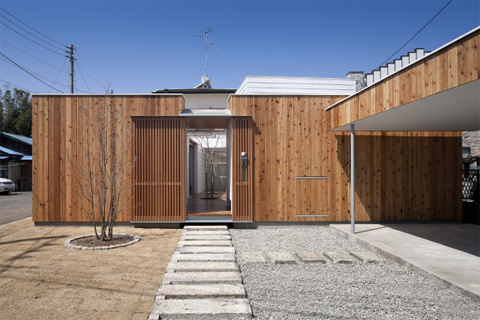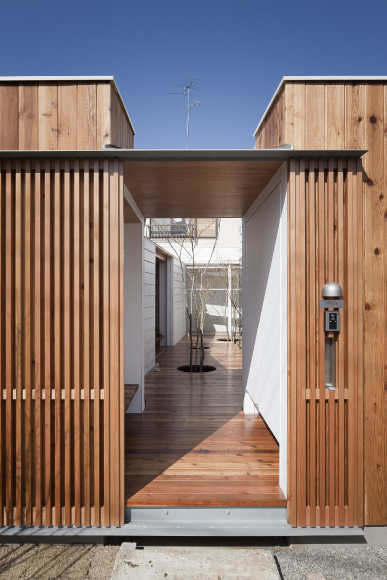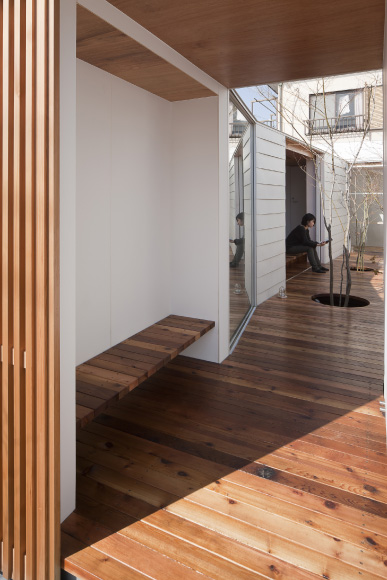 However, there's a small portion of the building that arises above the ground floor only accessible through a tiny ladder positioned over the kitchen cabinet: an extra double bedroom for guests is treated as a secret room inside Sky Catcher House.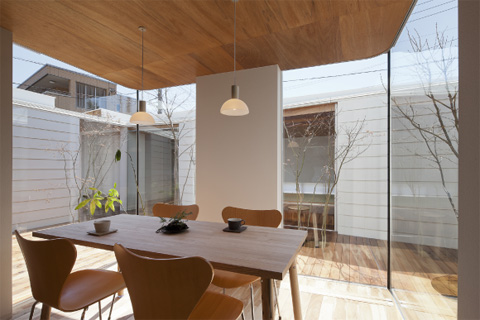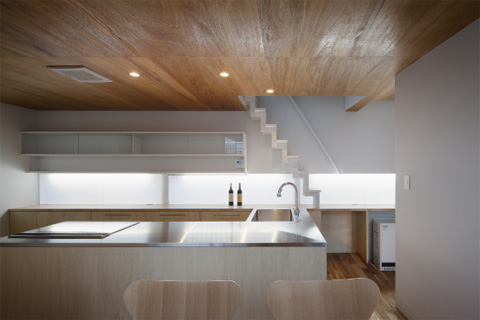 Do you know the reason behind the unusual name given to this contemporary Japanese House? The height of the roof was kept to a minimum to maximize views to the sky from any point inside this magnificent patio house…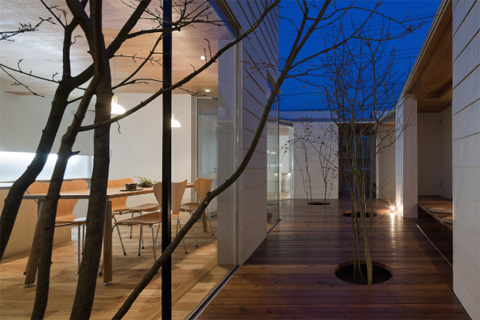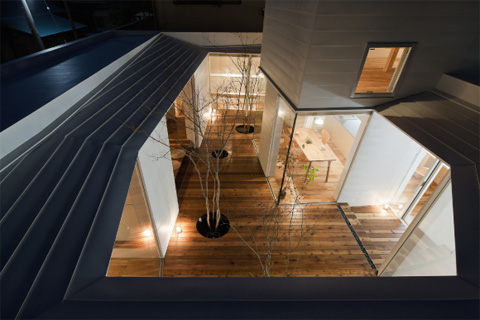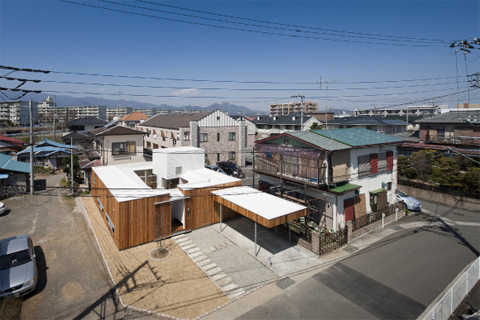 Architects: acaa
Photography: Hiroshi Ueda