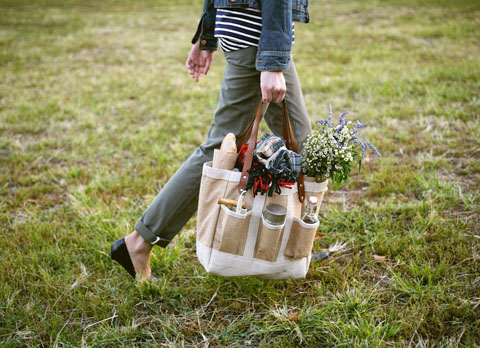 A collaborative effort by Apolis and Kinfolk magazine has produced this multi-purpose rustic carryall, constructed in Bangladesh, that brings social and environmental benefits – whilst looking grand.
The simple construction uses thick woven natural fabric to form a boxy shape with cream edging – garden chic really.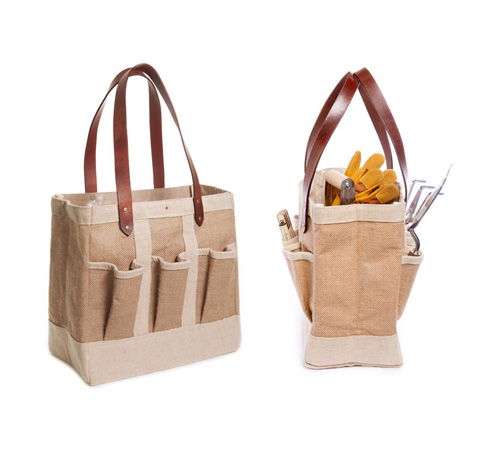 The finishing using natural tanned leather and antique rivets make the piece so good looking you could be forgiven for using it as a day handbag. The fact that it is produced primarily in a women's coop in Bangladesh means a fair share of the profit to improve their livelihoods.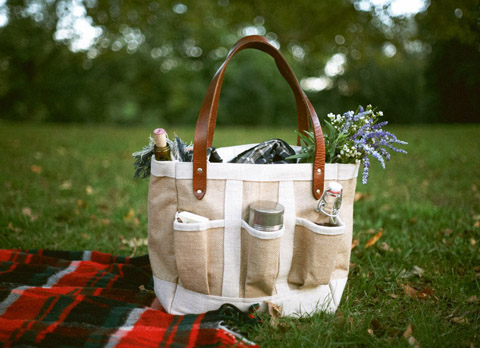 You can buy a bundle that includes the ever-gorgeous Kinfolk magazine too, and be inspired by the lifestyles within. Use the bag for the garden (genuine), or fill with baguette and brie and head to the picnic. When the weekend is over, it would also look the bees knees as a supermarket bag or a college book bag, or whatever!
A good thing on your shoulder and on your conscience.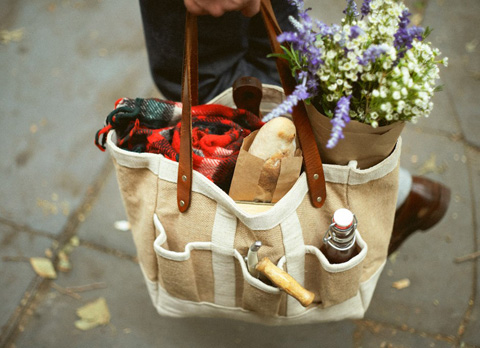 Designers: Apolis and Kinfolk