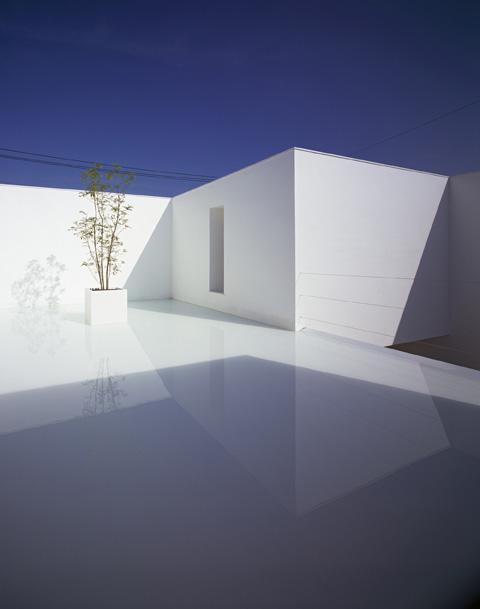 White Cave House is a two-story building with a total floor area of 172sqm that serves a family of three: a married couple and their child. Its pure and bright appearance irradiates serenity, while following a clear principle of privacy as the monolithic white volume's facade is interrupted by a huge opening that serves as the parking space.
The ground floor plan is composed by a dynamic sequence of exterior and interior spaces. A large courtyard dominates the distribution of the social program: an open plan kitchen and living room are visually and physically connected with this central piece of White Cave House through full-height windows.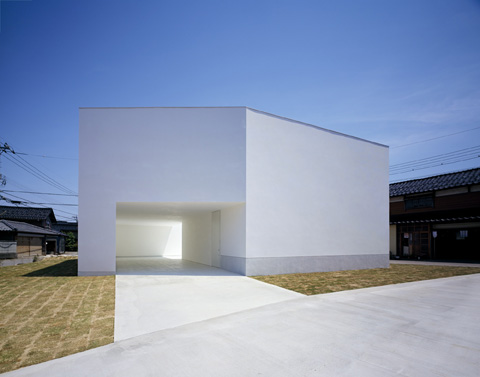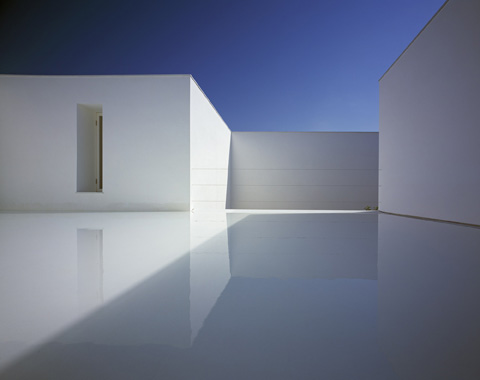 On the opposite side, a hall leads to a small toilet, a Japanese room and also to the staircase guiding the way to the upper level. An unexpected detail is revealed at the end of the stairway: an enclosed terrace repeats the same feeling provided by the courtyard below: freedom of movement. Three bedrooms are disposed around this outdoor area along with a bathroom and utility room.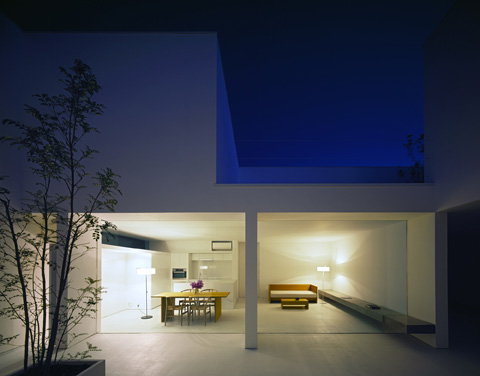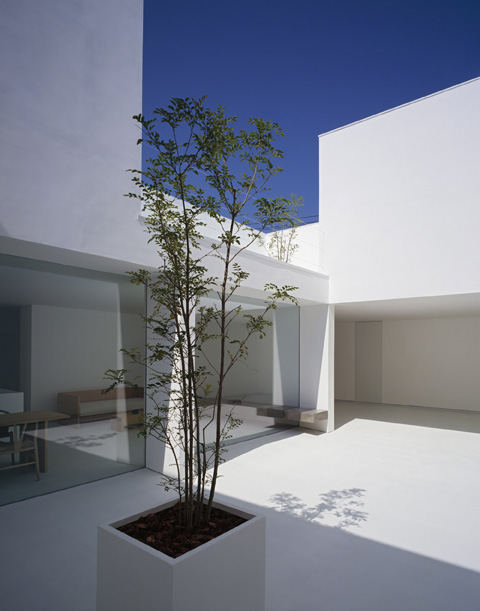 A magnificent shallow pool reflects the sky through the entire terrace perimeter providing a constant breeze of fresh air inside this unusual family home. Interiors respect the same bright chromatic source of the exterior facades, combined with smooth concrete flooring… Throughout this bright minimalism, nature has its place too, where each patio is adorned by a small tree, quietly erupting from the ground between bright white walls…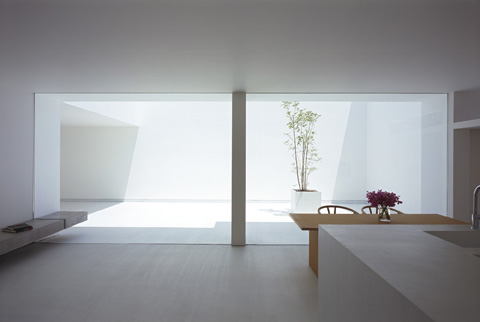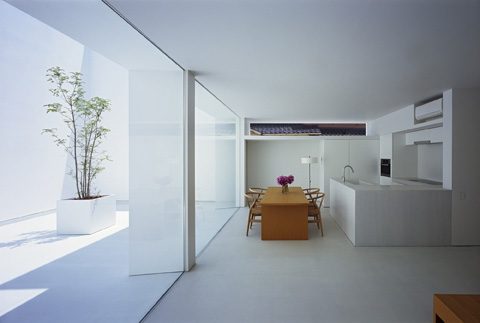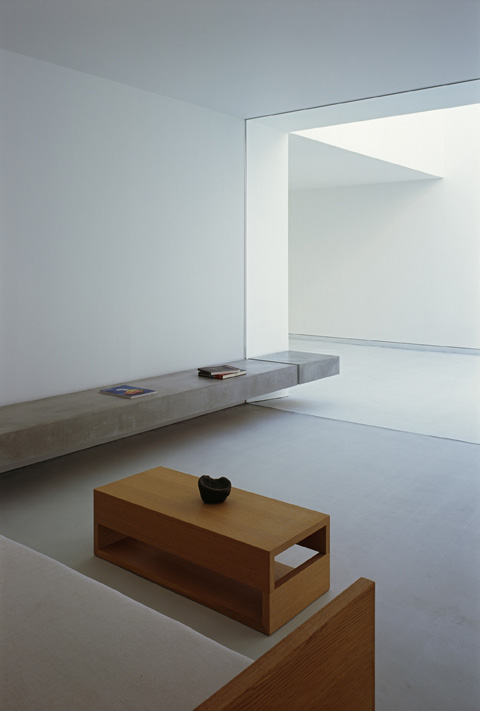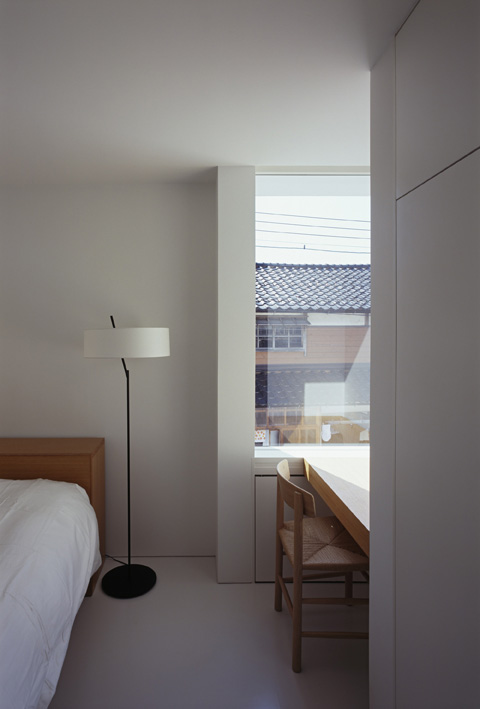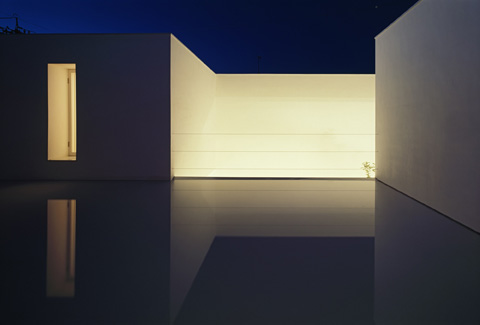 Architects & Photography: Takuro Yamamoto