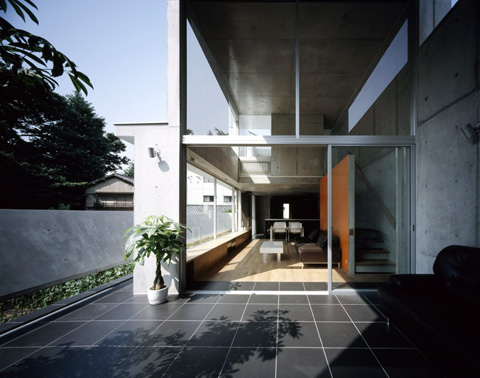 Not all houses have the privilege of being surrounded by woods and a small field, especially not in a dense urban city like Tokyo, Japan. H Orange is one of these rare examples: a small three-story building, with a project area of 115sqm, placed in an outstanding urban setting where privacy is not an issue.
These unique settings lead to an open house with lots of glazed openings that emphasize both visual and physical relation to the surrounding nature. The ground floor plan reinforces this conceptual premise by using the sleeping areas as the chosen program to establish the physical connection with the grassy field. A garage area and a staircase complete the rest of the plan.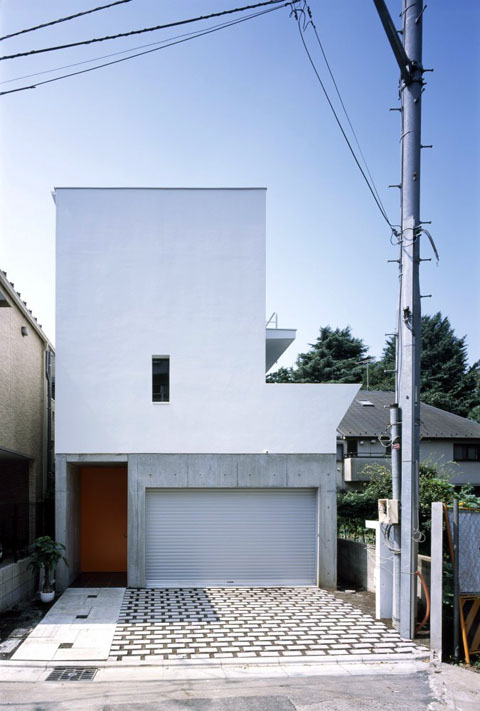 Social areas pursuit a more visual relation with the surroundings taking advantage of full-height windows that open to a generous terrace. An open space plan conceals kitchen, dining and a double-height living area where a second staircase guides to the upper level.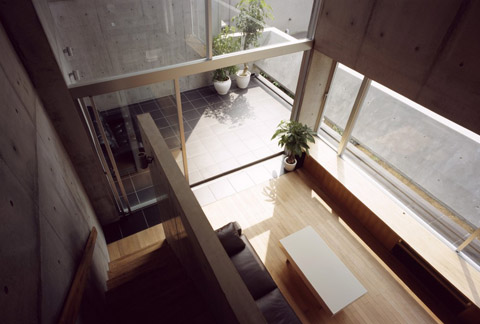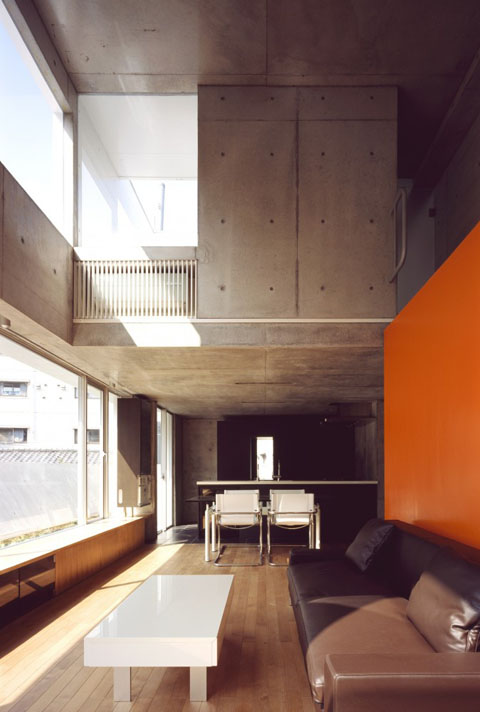 A surprise is reserved to the last floor: a complete bathroom, filled with natural light coming from the veranda and skylight… As you can see, nothing was left unnoticed in this contemporary piece of Japanese architecture.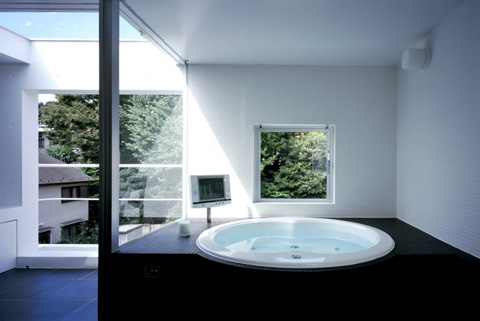 From the outside, H Orange seems to be divided in two: the ground floor is finished in exposed concrete walls while the rest of the floors are covered in white painted stucco. The interior follows the same chromatic logic: ceramic flooring in the ground floor, wood flooring in the rest of the rooms. Walls and ceilings surfaces are constantly changing between exposed concrete and white stucco…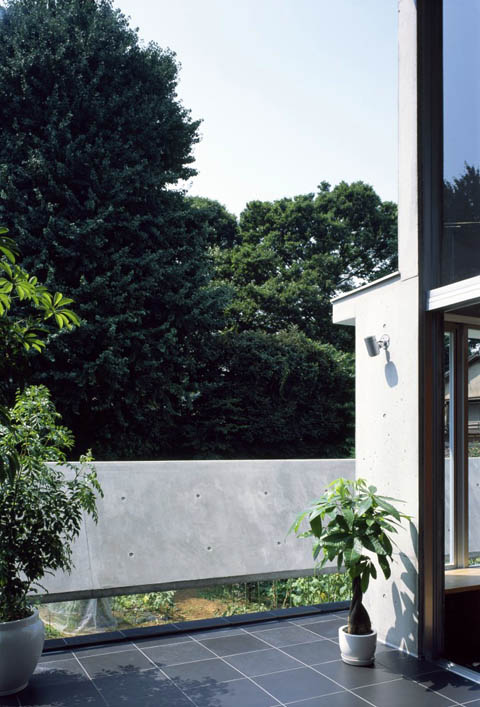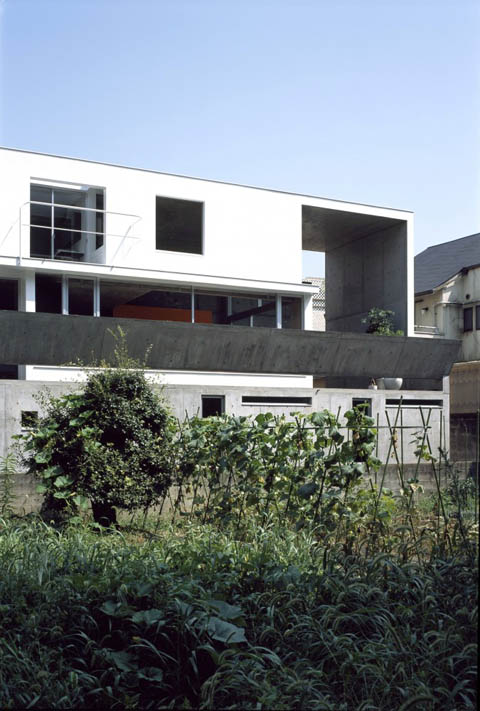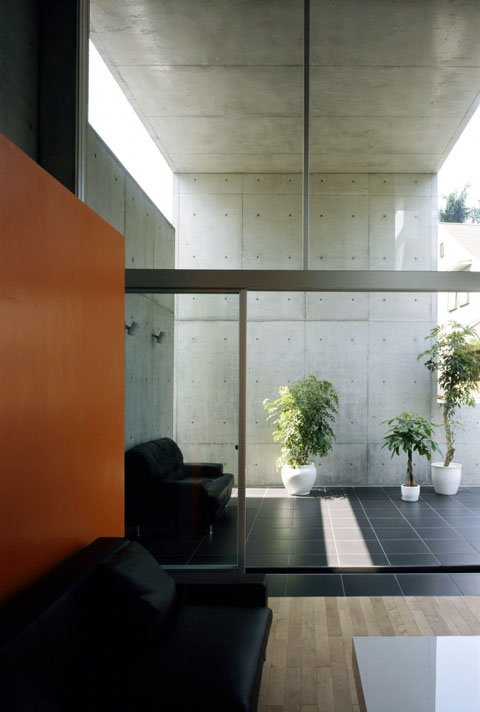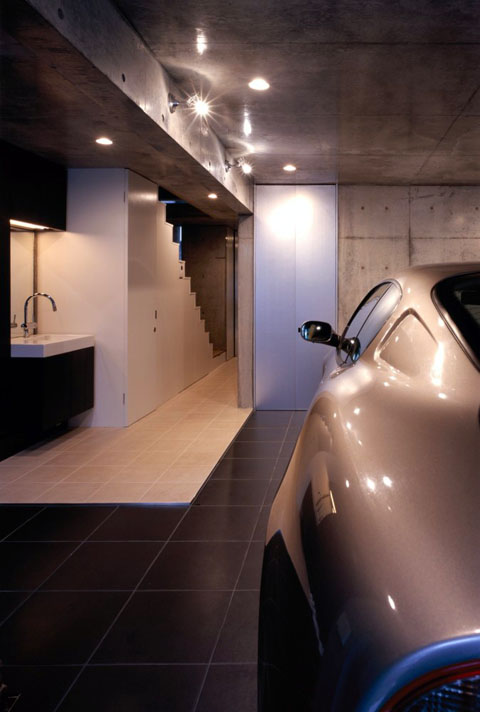 Architects & Photography: Takuro Yamamoto