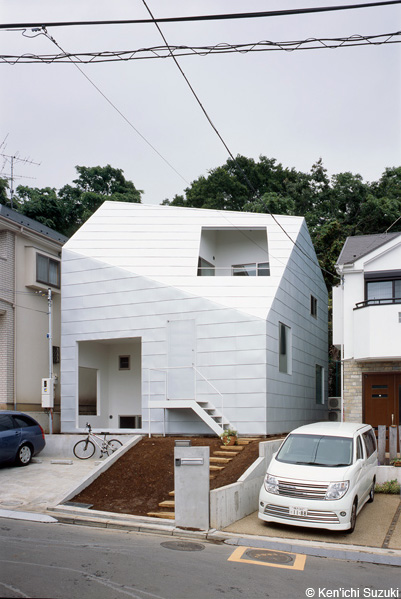 In Kanagawa, Japan there's a shiny volume with an unconventional shape that shelters a family of four and a series of domestic gardens. House with Gardens is a small four-story building with a project area of 136sqm placed in a quiet residential area where birds can be heard all day long… The designation of this piece of contemporary Japanese architecture fully expresses the concept behind a remarkable fusion between nature and urban context.
A sequence of interior patios defines the distribution of the program: gardens are placed accessible from each room and openings are pointed in a variety of directions so that the view of the sky and forest can be appreciated throughout the entire house.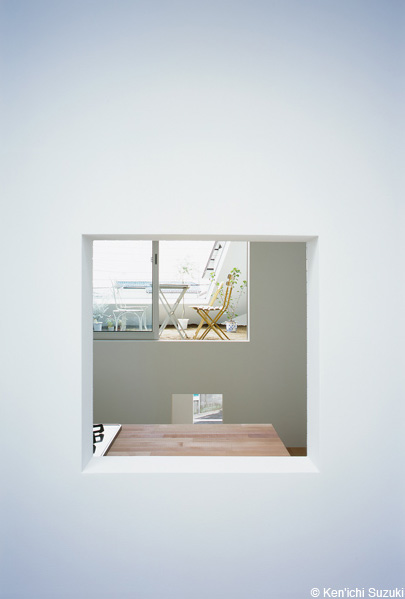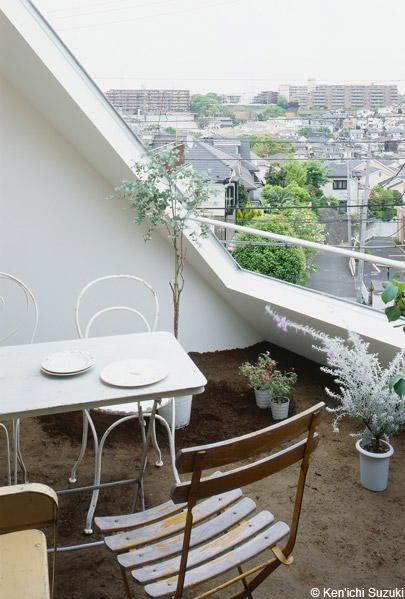 A basement plan presents the first patio garden to where two bedrooms are directly connected. A spiral staircase establishes the required connection with the ground floor where an entrance hall and the bathroom can be found. The first floor has another set of bedrooms and a second garden area, linked to the master bedroom.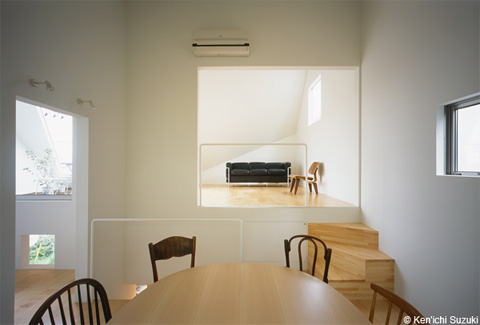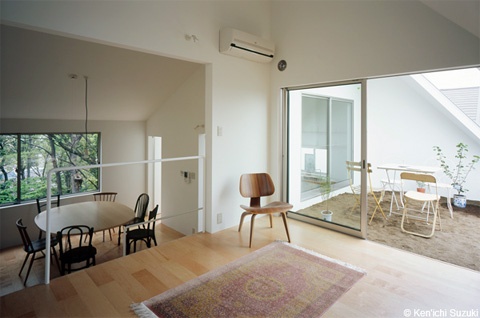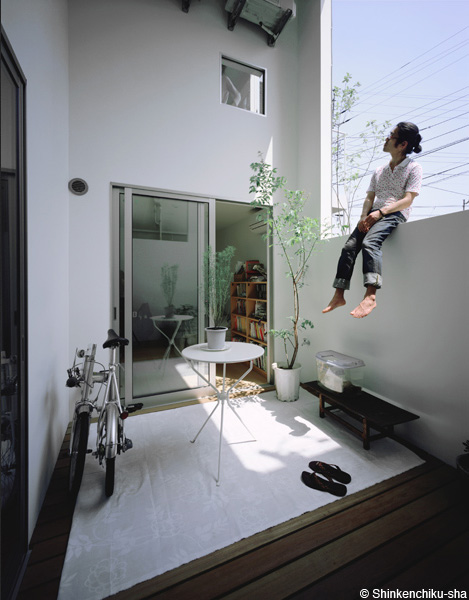 The last level concentrates the social areas – living and dining room, kitchen and toilet – with a third garden area. In fact, the accentuated pitched roof presents a magnificent gap from where this last piece of domesticated nature offers a panoramic view over the city of Kanagawa. White painted surfaces rule the interiors from walls to ceilings, contrasting with wood flooring and the garden soil outdoors…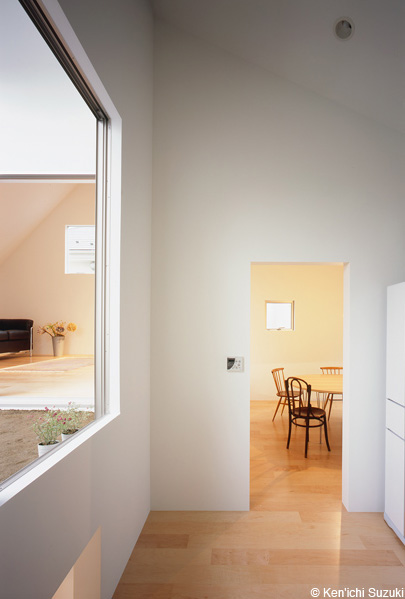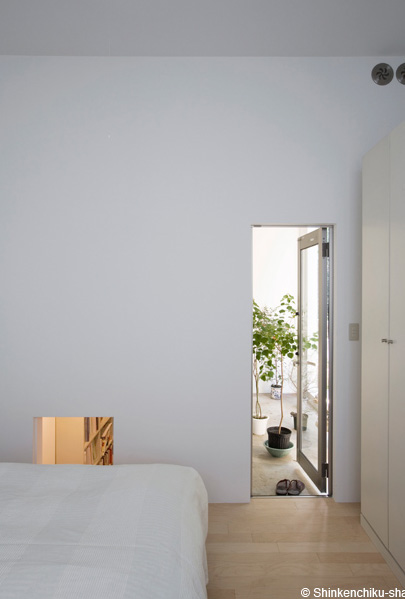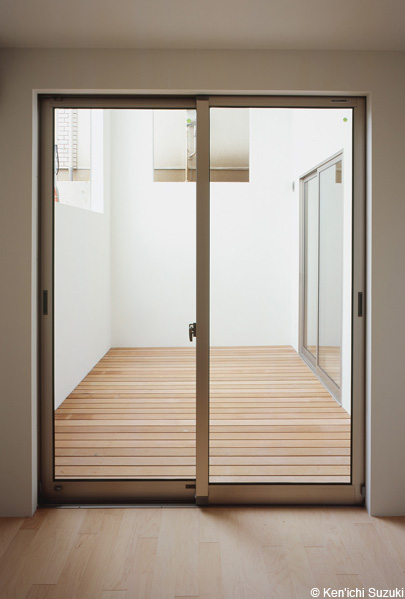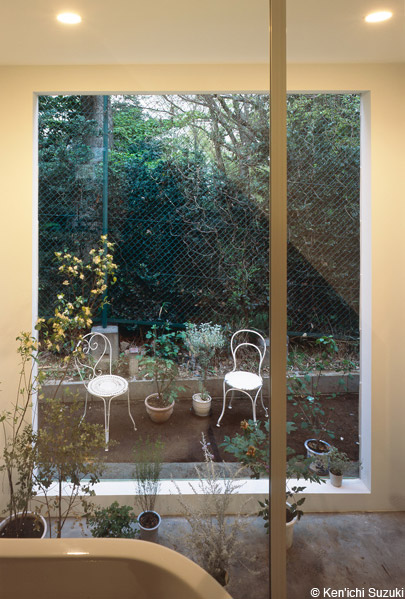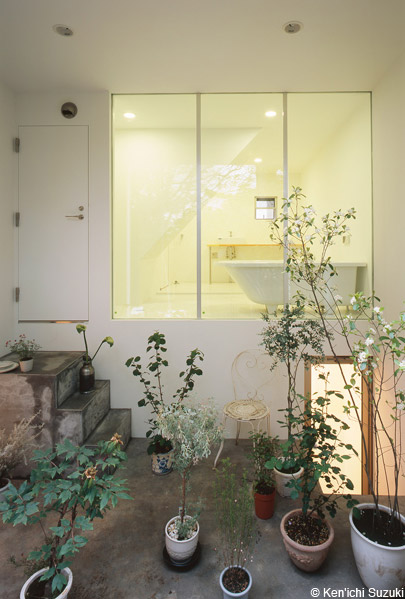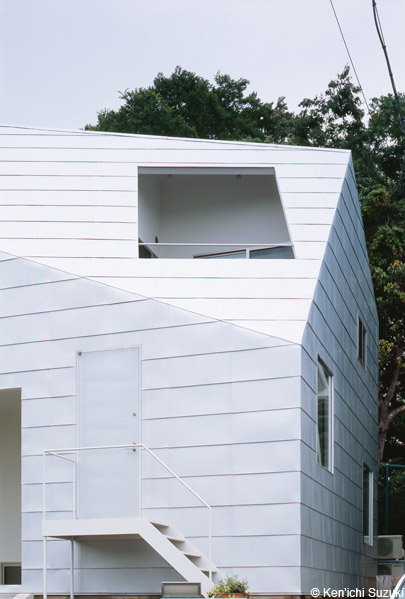 Architects: Tetsuo Kondo
Photography: Ken'ichi Suzuki and Shinkenchiku-sha.