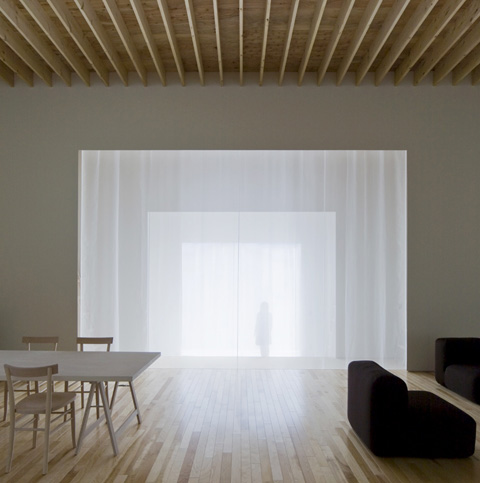 In Hokkaido, Japan there's a residence that evokes the serenity of a temple: Layered House. Its scale and tectonics reinforce a state of quietness, a perfect place for living in one of the busiest areas of the city. A hermetic two-story volume with a total floor area of 202sqm preserves the necessary boundary between domestic and urban environments. A large gap on the front facade indicates the entrance and garage areas, accompanied by three tiny square windows. The rest of the facade remains totally opaque, like a defensive wall.
A powerful concept rules the internal organization of the program: long slices of the floor plan are developed into separate programs, creating a linear compilation that is literally layered from one end to the other. Social areas share the same open space while the kitchen and bathroom are concentrated in the only partitioned area of the ground floor plan.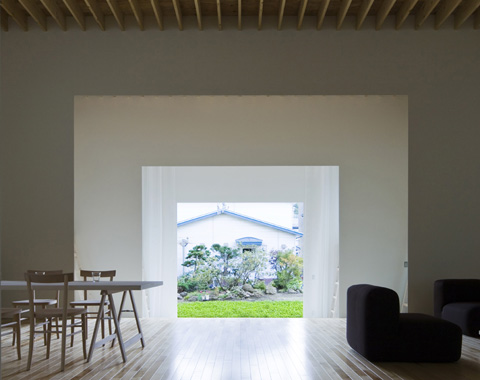 The sequence of layered spaces begins with the guest room, a sun parlor and finally the terrace area – all with double-height ceiling. Three bedrooms and a corridor, that serves as a balcony for study, compose the first floor. The guest room and the sun parlor below also have their own mezzanine areas accessible by wooden ladders.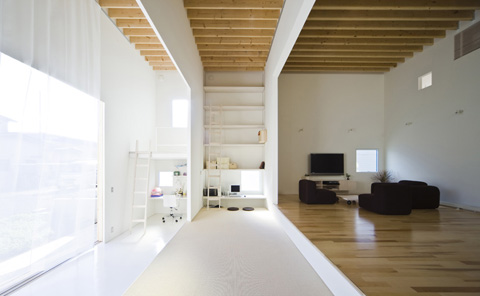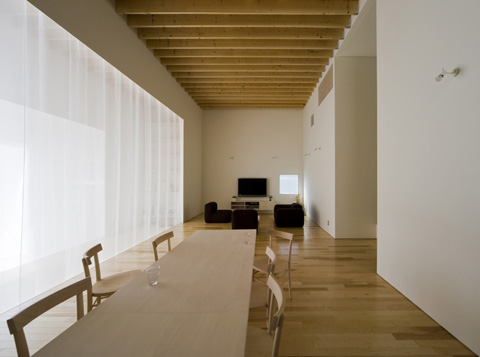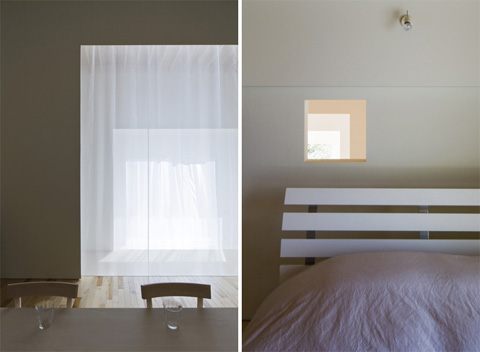 Semi-transparent curtains between these spaces provide the inhabitants control over how connected the interior is to the exterior. This element of layers becomes the major theme of this modern Japanese home and is able to be seen from multiple rooms through square apertures and openings…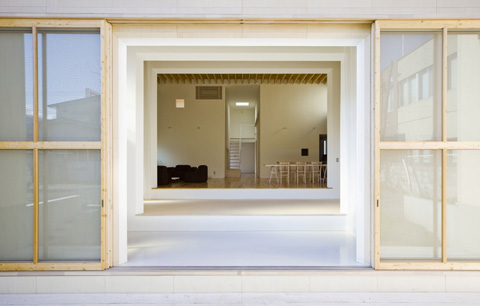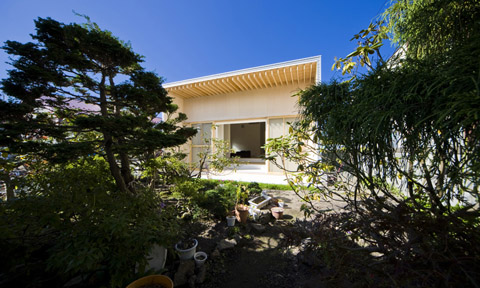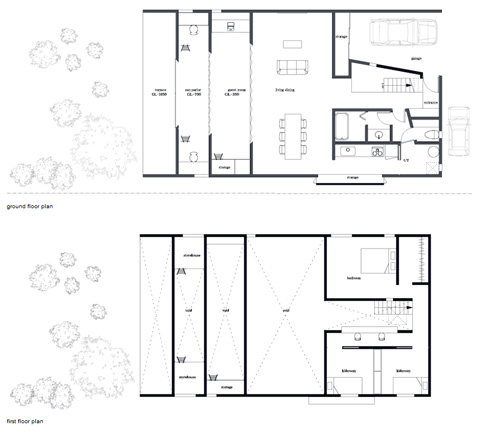 Architects & Photography: Jun Igarashi via Designboom