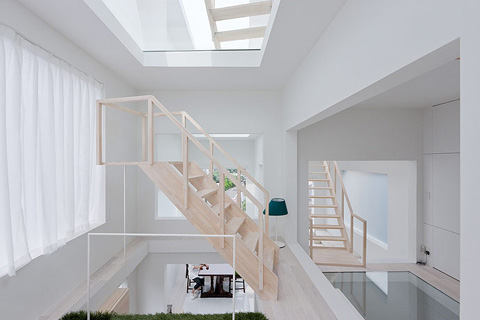 Are you ready for a magical trip inside an exquisite piece of contemporary architecture? In Tokyo, Japan there's a four-story building full of unexpected spatial surprises: House H. Located in a very small site totally surrounded by multi-story residences, the challenge became crystal clear for both architect and client: merge privacy with the basic need for daylight and views over the tight exterior area.
A concrete volume arises from the ground like a mineral tree: its facade is deeply perforated with large openings revealing the dynamic interior organization without exposing the daily routine inside House H. The use of mid-split levels mixed with the strategic position of these large openings guarantees the necessary amount of privacy from the outside.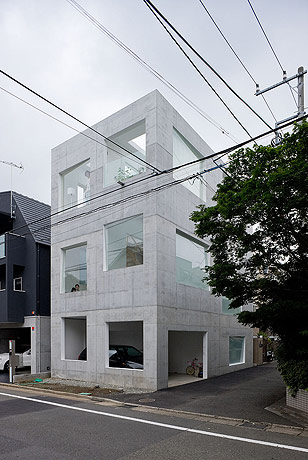 The distribution of the program follows a rich relationship between levels and rooms: walls, ceilings and floors are perforated and interlocked visually and also physically. On the ground floor, a first hole clearly indicates the garage area and the front door. Once inside, a first staircase invites us to a magnificent spatial journey while a bedroom, a toilet and a storage room complete the plan.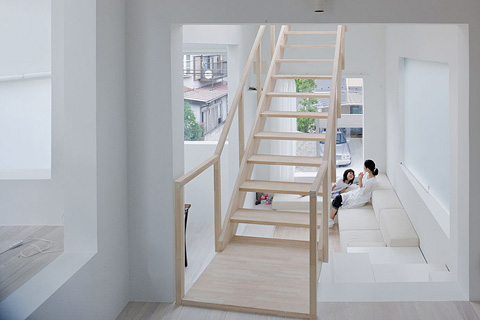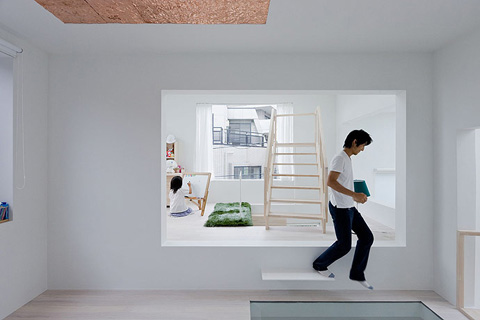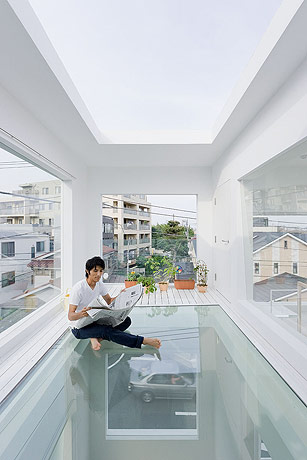 The first floor reveals the ingenious game of mid-split levels applied to the disposition of the social areas: kitchen, living and dining areas share different rooms connected through large openings. The second floor is composed by two bedrooms and respects the same conceptual rule: separated staircases guide our steps from room to room until reaching the roof terrace – the perfect end to a magical trip…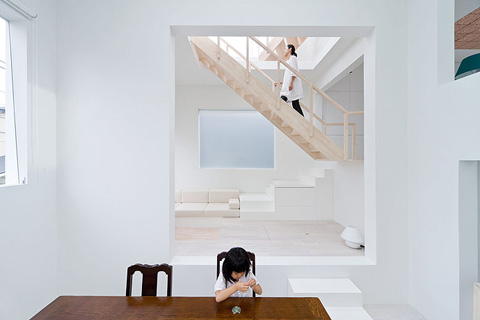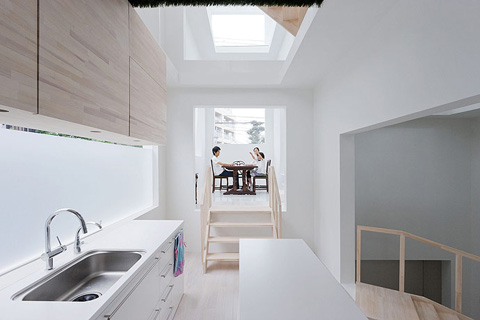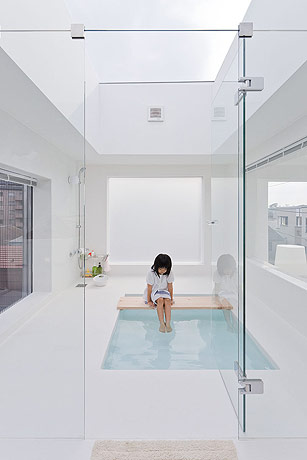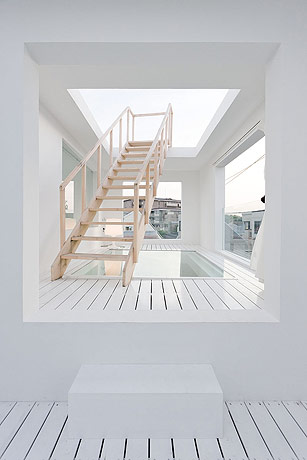 Architects: Sou Fujimoto
Photography: Iwan Baan