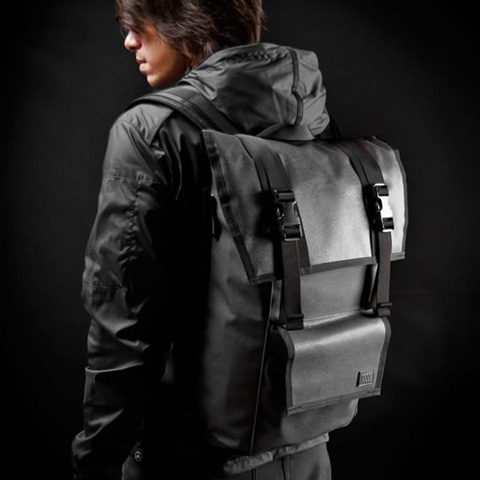 There's a difference between apparel or gear that looks good and the kind that is functional. Often the two are unfortunately separated: the aesthetic doesn't work very well, and the functional looks a little bland or awkward. But when these two are merged, something quite noteworthy happens—a bigger and better product is created.
With military-inspired materials and San Francisco Bay Area design, the Sanction rucksack is a heavy duty backpack that doesn't lose the good looks for its utility.
Not just resistant, the Sanction from Mission Workshop is completely waterproof with urethane-coated zippers to guarantee less water leaking in through random creases in the design. Outfitted with a roll-top, the Sanction can expand up in case you carry anything oversized that needs a few extra inches but still needs to avoid the rain.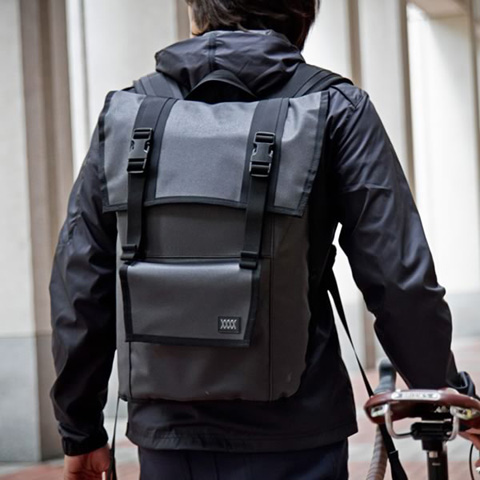 But for all its achievements in practical storage, with its numerous pockets and 15" laptop sleeve, the Sanction is just a good looking bag. Perhaps designed for the more stoical of us, with darker color schemes of charcoal, olive green, black, and gray, the Sanction looks sleek and geometric, something that resembles a runway-quality design more than a utilitarian storage pack.
If you aim for both function and form, the Sanction was made as a marriage of the two.