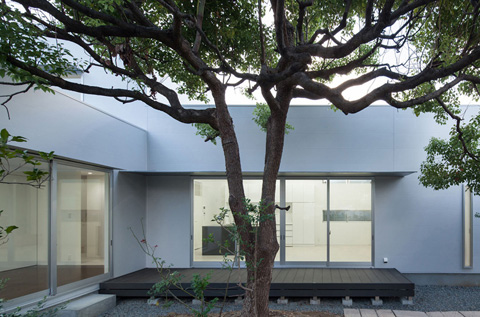 In Japan there's a wonderful example that proves how nature can be a precious ally to solve an architectonic challenge like IK House. This compact two-story home was conceived taking an ancient tree as its starting point. An L-shaped plan with a total floor area of 104sqm seems to embrace this surviving fragment of nature as a sign of respect and worship.
This small house for a couple with two children has an overwhelming sense of tranquility due to its scale and shape.
A grey front door captures our attention for its discrete presence in a white painted blind facade. Once passed this enigmatic element, an entrance hall leads to a long narrow kitchen and dining area. Sliding glazed doors frame the garden with its solitary tree inviting everyone to relax beneath its magnificent shade.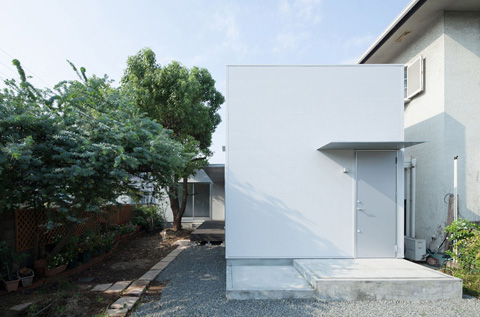 A bedroom occupies the corner of the L-shaped ground floor plan enclosing the garden area. A staircase leads to the second floor where an open space room can be easily adapted to a study, living or sleeping room. A large roof terrace reaffirms the importance of nature surrounding IK House.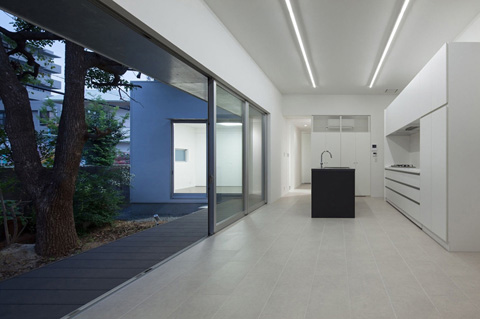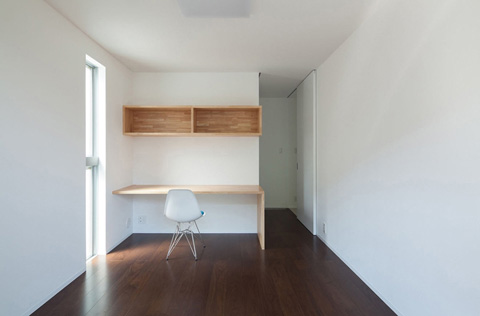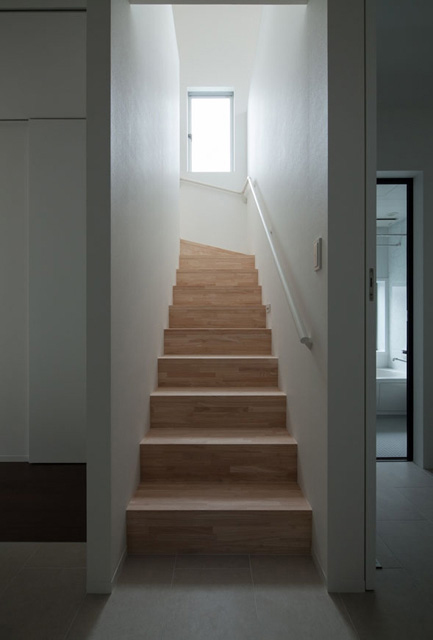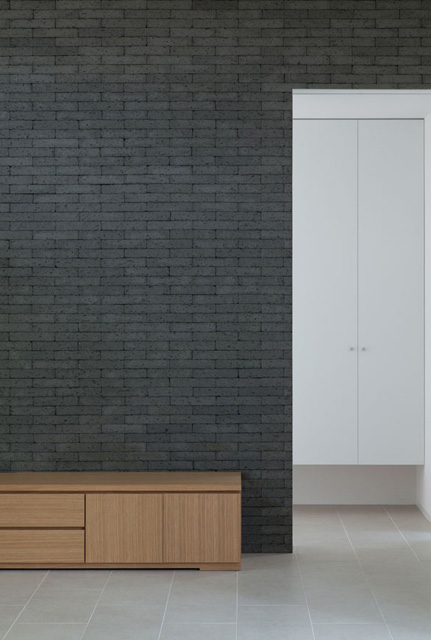 In fact, the garden and the ancient tree are the core of this spatial composition, from interior to exterior spaces. Nothing was left behind, especially when it comes to creating a closer connection between inhabitants and nature.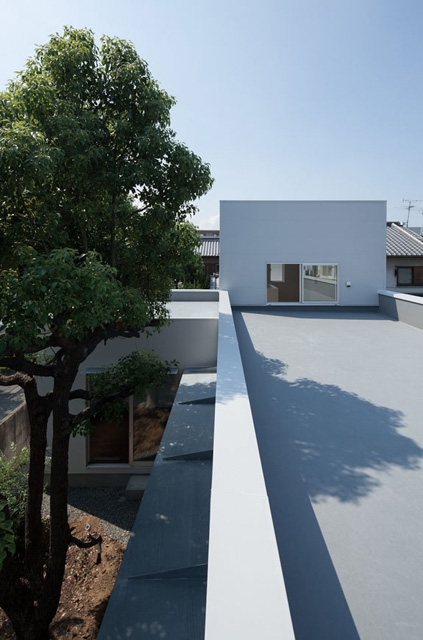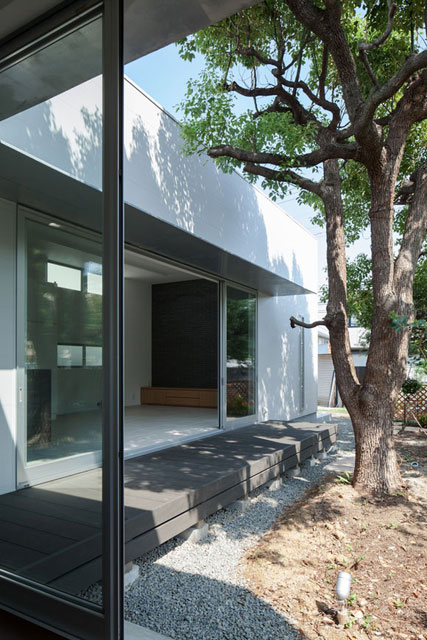 Architects: Yosuka Ichii
Photography: Yohei Sasakura