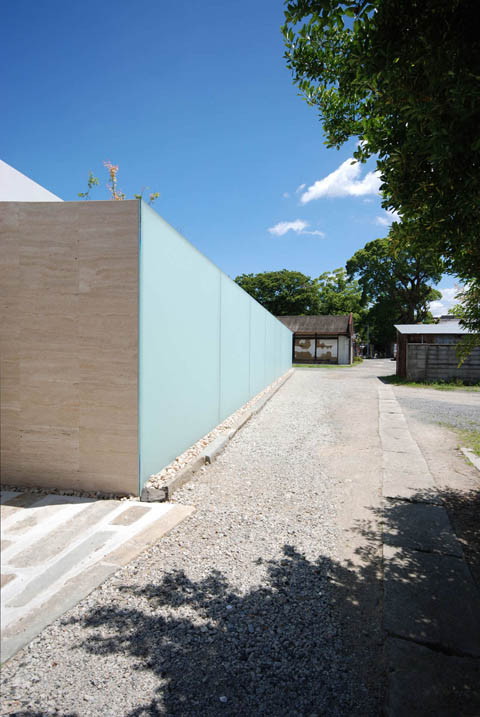 Located in an old part of Osaka, Japan, surrounded by traditional Japanese houses, this contemporary home aims to a different direction without disturbing the established urban order. A single story volume of 145sqm displays a distinct horizontal flow composed by a low plane roof and long vertical supporting walls. A covered parking area that precedes the entrance area of Y Residence marks the start of this unique house.
There's no sign of windows in the entire perimeter of Y Residence. How unusual! Only a semitransparent glass wall makes us wonder about how natural light and ventilation are conducted into the interior. The answer is revealed inside the volume: a long courtyard stands between the glass wall and the interior spaces – the perfect physical filter to guarantee the necessary amount of privacy from passers by.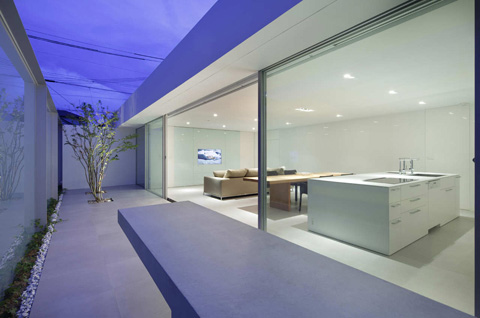 The distribution of the program is quite simple: the entrance hall leads to an open space reserved for living, dining and kitchen. A corridor distributes to a sequence of three bedrooms and a bathroom at one side and storage spaces and toilet at the opposite side.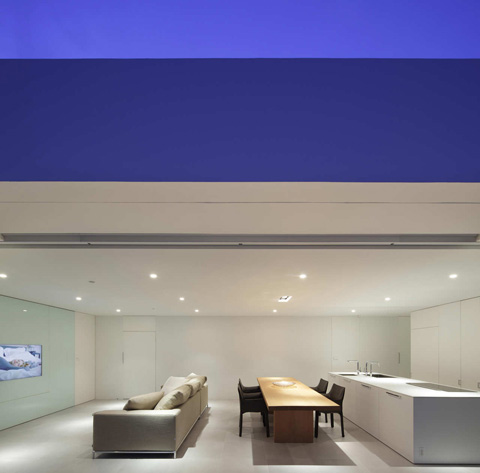 All social and private rooms are strongly related with the courtyard, using full height sliding windows to obtain the maximum natural light and ventilation. Ceramic flooring is carried throughout the house, providing a sense of continuity between interior and exterior areas.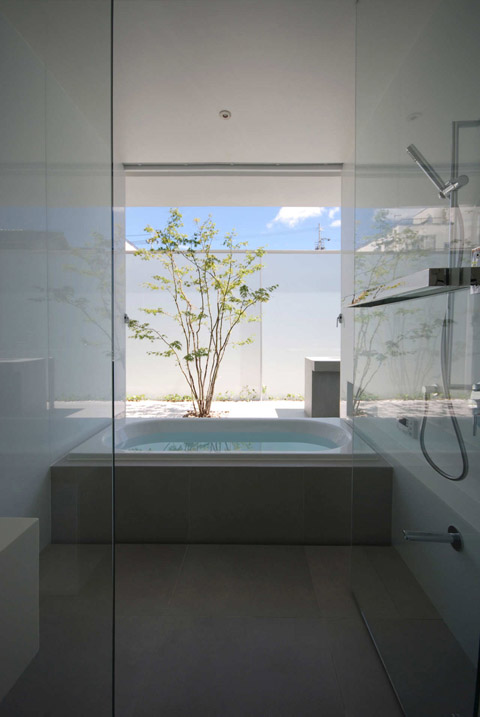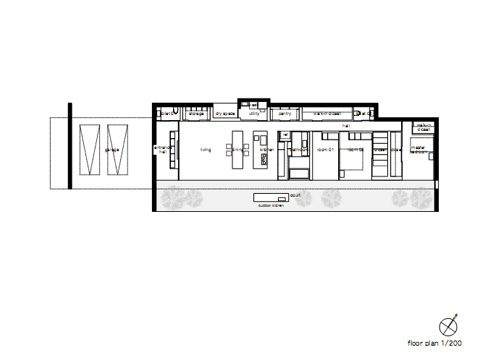 Architects & Photography: Shinichi Ogawa