An almost impossible site for a house seems to defy all urban limitations. House K is the result of an ingenious approach to a site surrounded by a dense urban fabric on three sides and also bordered by a grove of trees. A crescent-shaped volume, serving as a family home, seems to grow out of the ground like a rock while transforming the entire roof surface into a generous terrace area.
The interior distribution of the program reflects the unusual volumetric shape of House K by using a stepped plan design. An exterior staircase connects the front door with the street level enhancing a rich spatial solution without rigid partitioned areas.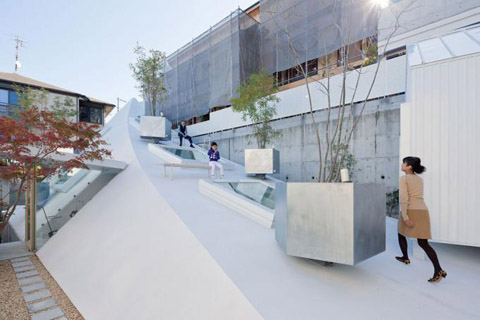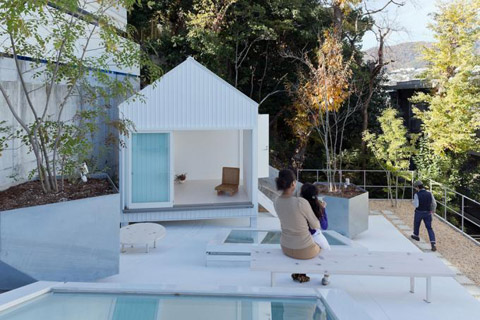 Kitchen and dining area dominate the central part of the main floor while the living room is positioned on a different level. The master bedroom and bathroom complete the first stage of this dynamic journey leading to an upper level where the children's room can be found.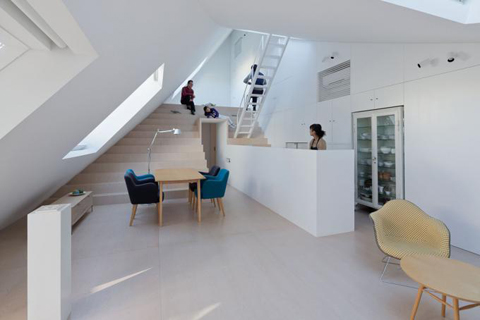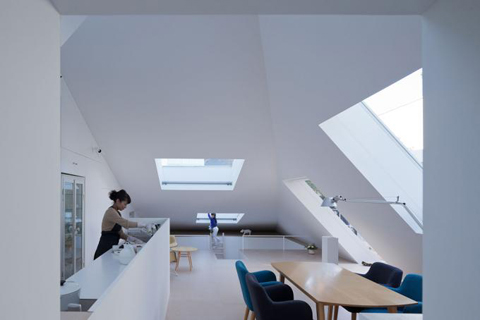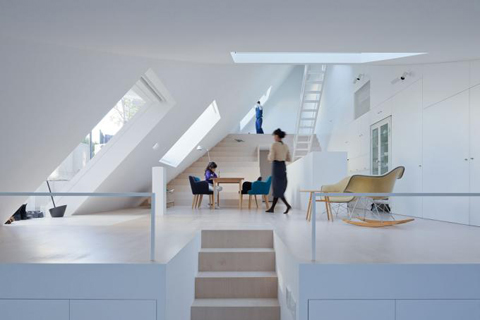 The thickened roof curve is full of skylights allowing natural light and ventilation. A small ladder invites the adventurous at heart to climb up to an outdoor area where a nice view can be fully appreciated. White is the main character inside House K…Walls and ceilings exhale serenity and quietness in order to balance the strong density of the urban fabric that surrounds this unusual piece of architecture.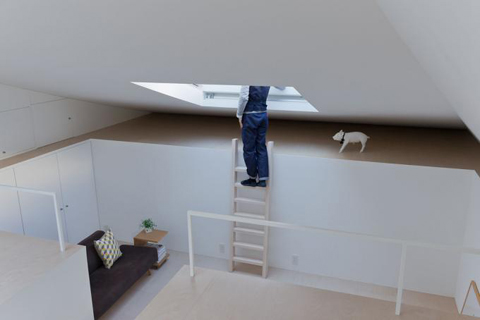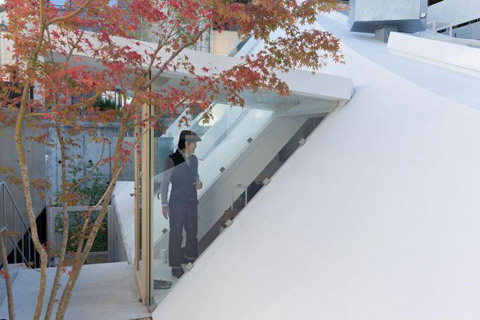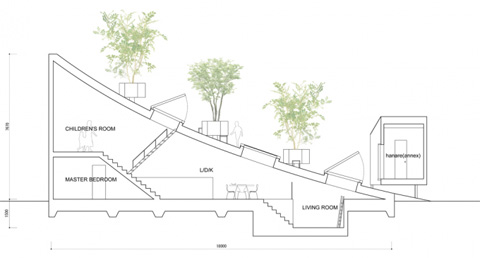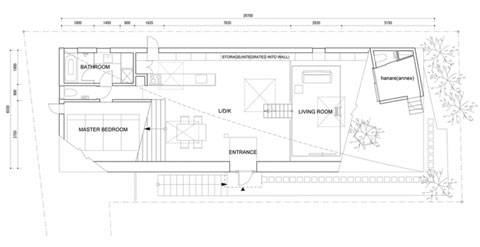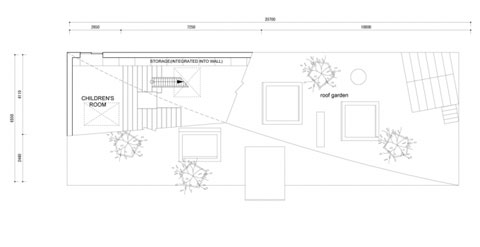 Architects: Sou Fujimoto
Photography: Iwan Baan