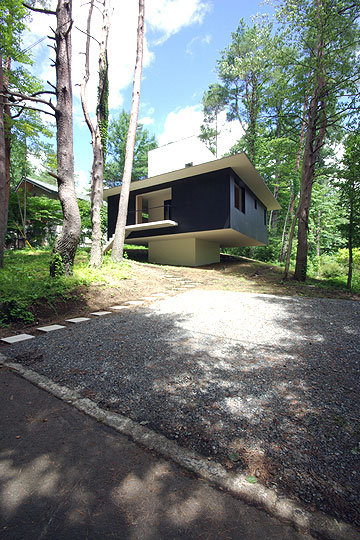 3, 2, 1, lift off! In Fujizakura, Japan there's a compact house defying the basic rules of gravity. This small single-story family home of 67sqm stands above the ground on a single central pillar. Located on a sloping site, the enigmatic black volume seems completely suspended, floating among the surrounding pine trees.
The access is made through a pathway that connects directly to an external staircase and elevated entrance. The spatial organization is dominated by a central double-height dining room, illuminated by a set of clerestory windows.
This room works as the heart of the house: all the remaining areas are arranged around the perimeter of the dining room. Bedroom, kitchen, bathroom and a traditional Japanese tatami room complete the domestic program.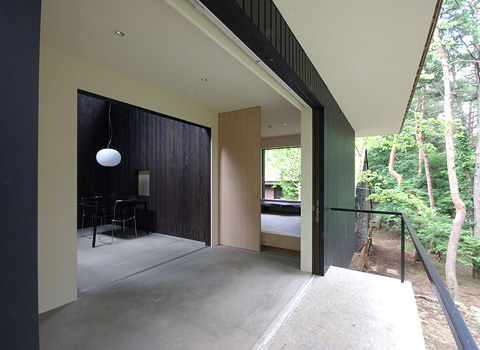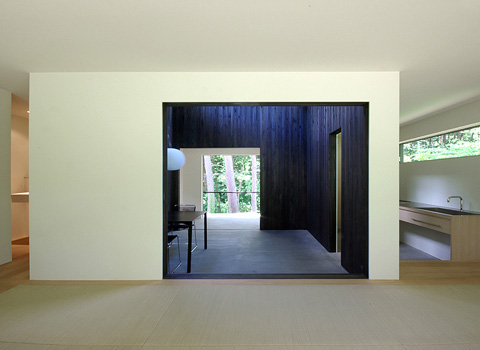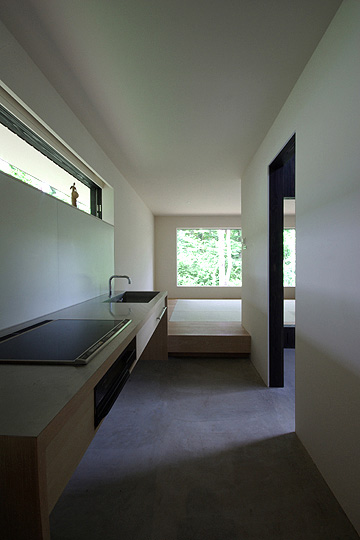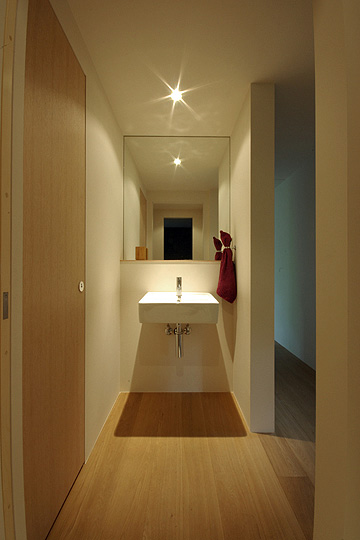 The absence of any kind of corridor or circulation spaces provides a direct contact between rooms and functions, transforming the daily use into a dynamic sequence of different atmospheres. Only materials define the transition of areas: dark timber lines the inside of the dining room while the rest of the walls are painted in bright white.
Smooth concrete flooring dominates the entire house, except the Japanese room: a raised wooden platform covered with tatami mats invites the inhabitants to a silent moment staring at a large window that captures a view out towards the trees… A spiritual lift off experience is now located in Mount Fuji, Japan.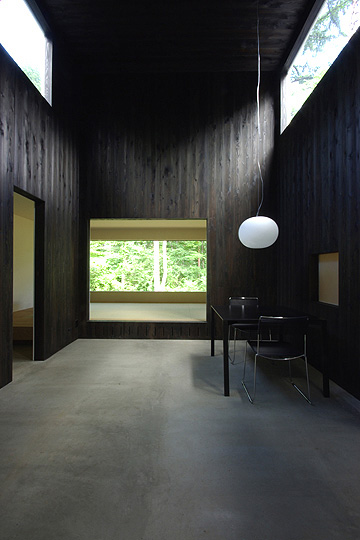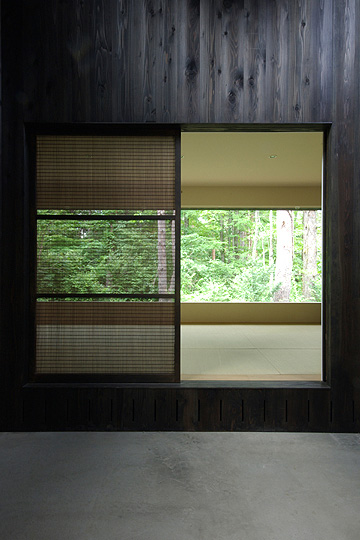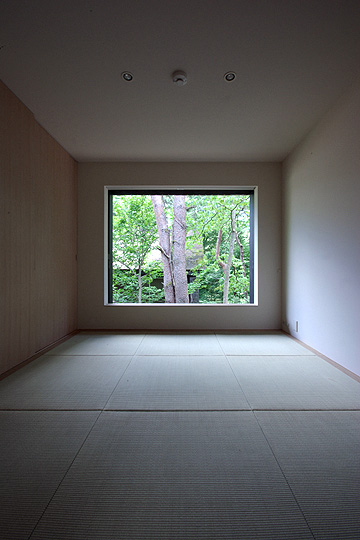 Architects & Photography: Case Design Studio