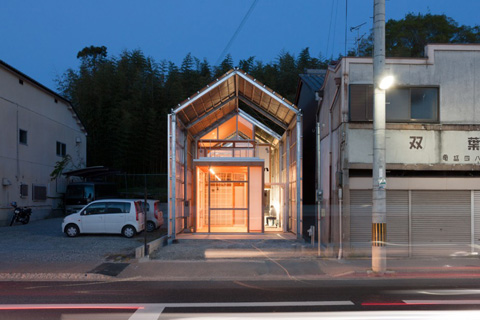 How can a house be built in three different cities? That's the magic of prefab architecture. House of 33 years in Nara, Japan is a small home of 104sqm composed by a steel-framed structure that conceals three separate sections. The entire house works as a prototype for a vast range of prefabricated materials like steel, timber, concrete, corrugated plastic and glass panels. Each part of this two-story building was simultaneously built in three cities: the roof shell was developed in Nara, rooms were built in Aomori using local timber while a section of the first floor was conceived in Sendai.
In spite of the distance, all components share the same logic of a prefab module – a collection of parts, to be transported and assembled on site, that interact to function as a whole.
A pitched roof shelters a combination of several individual compartments. Social areas – living, dining and kitchen are located in an open space at the back of the house. Bedroom and bathroom are positioned in the front of the house, right next to the entrance area. Steel staircase and a wooden ladder access the first floor elevated at different heights.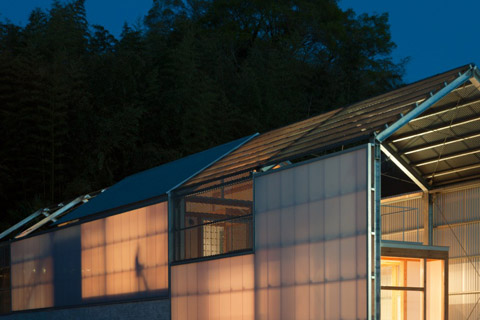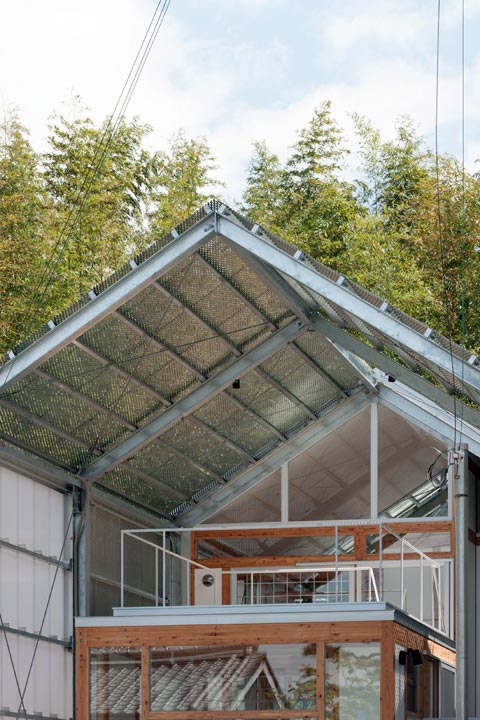 A visual connection between interior areas is possible thanks to a layered composition of glass panels and sliding wooden doors, while movement can be seen through the opaque corrugated plastic paneling that lines the entire facade. That's the beauty of prefabricated architecture: 3 modular pieces equals one house in Nara, Japan.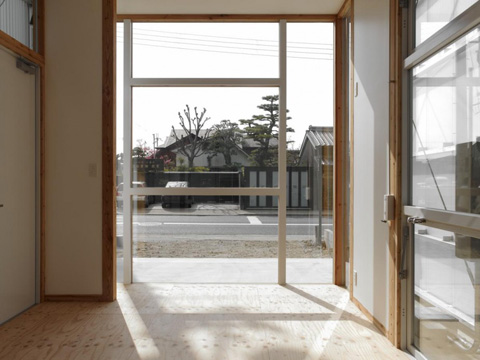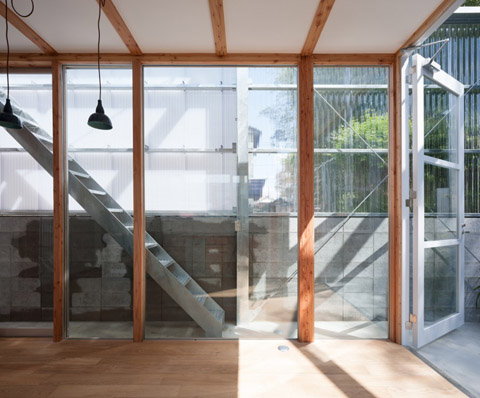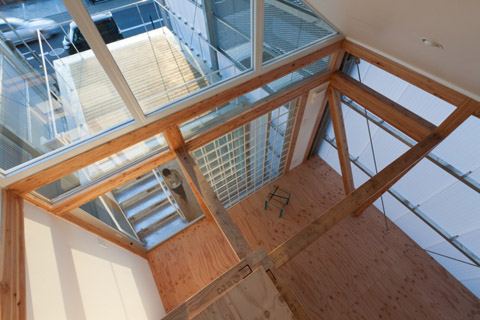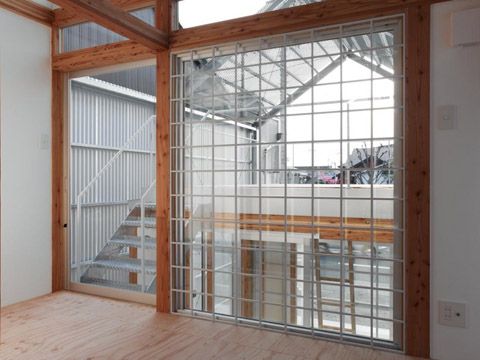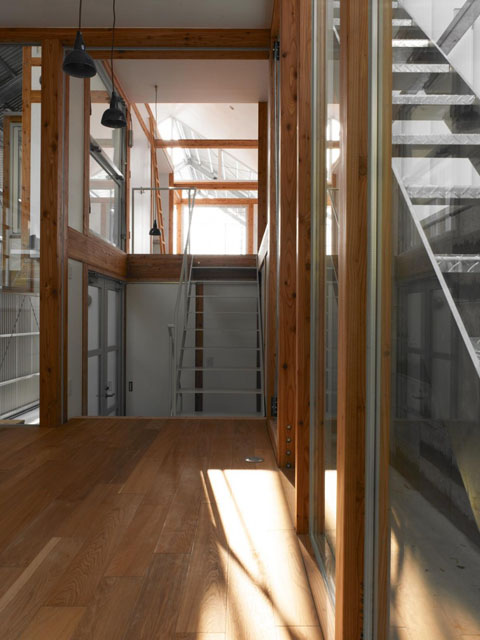 Architects: Megumi Matsubara
Photography: Tadasu Yamamoto