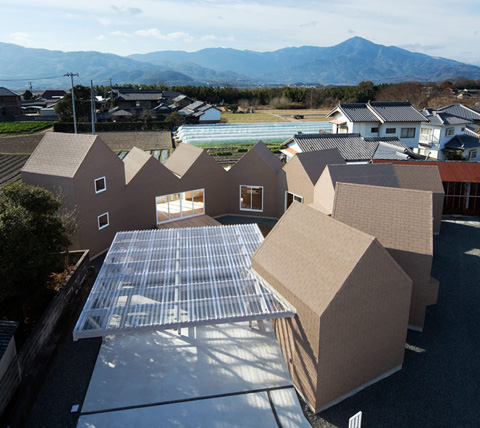 Picture yourself living inside a series of 7 square-shaped houses – all arranged in a circle! How peculiar… In Tokushima, Japan an unconventional project by Container Design translates this unpredictable spatial circumstance. A total area of 725sqm is disposed under a radial alignment of different pitched volumes, each one adjoined to its neighbor at the corner. It's like having your own personal neighborhood as a private home.
The distribution of the program between the seven volumes goes as follows: the first volume of the sequence conceals a bedroom, followed by a Japanese room. Entrance area is positioned on volume number 3, connected to exterior parking through a concrete path. Kitchen and restroom are placed in the following two volumes leading directly to the remaining living and dining areas.
The last volume of the radial scheme has two levels reserved for sleeping areas. A solitary squared volume works as storage and technical space.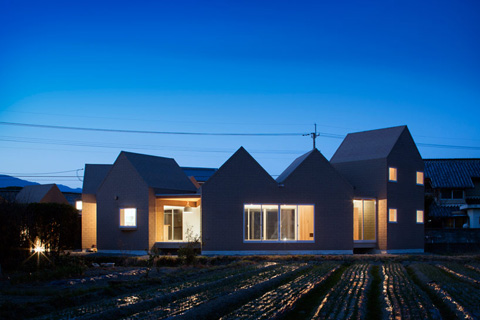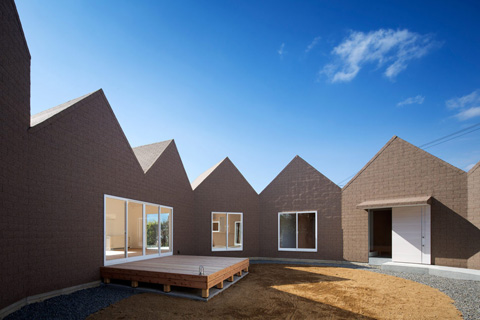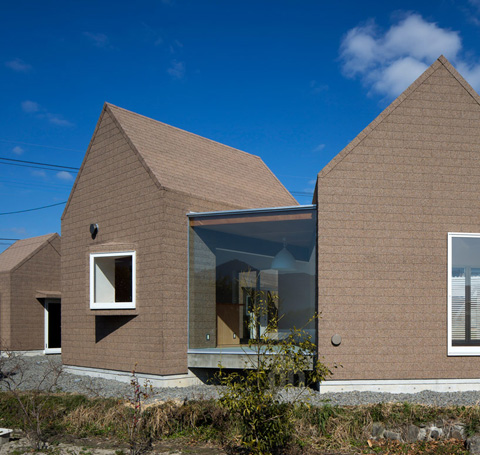 The enigmatic spatial composition creates a generous private garden visually and physically connected to all units. This organic quality is reinforced by the use of wood flooring throughout all interiors. White painted surfaces gently invite sunlight to enter, creating a warmer ambiance inside this unusual home. Large openings also ensure the interior has a strong relation with the surrounding environment… It's all about achieving the best possible symbiosis between inhabitants and nature.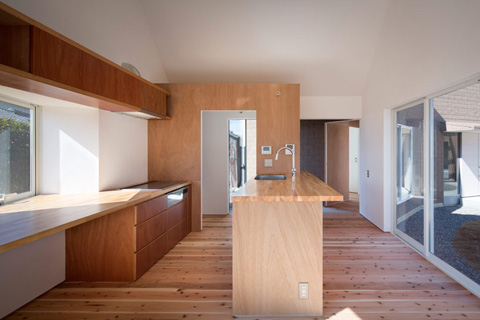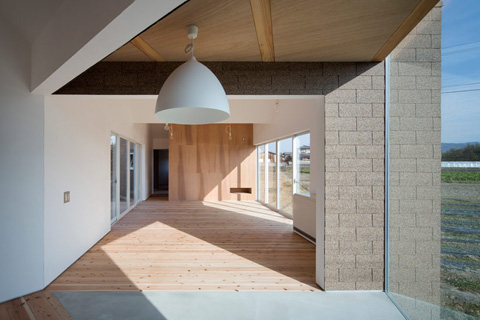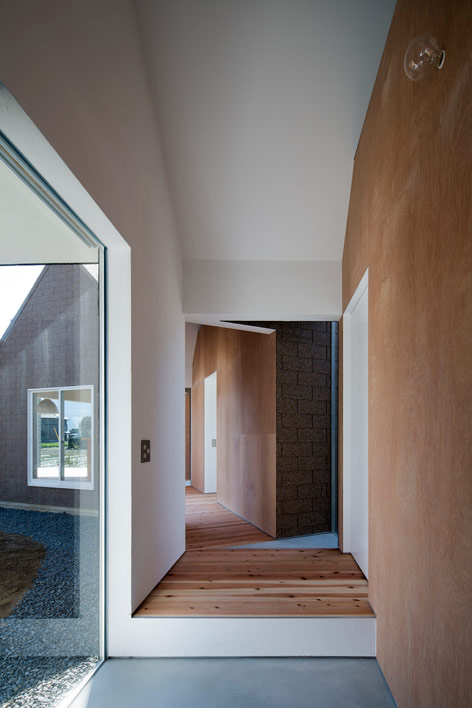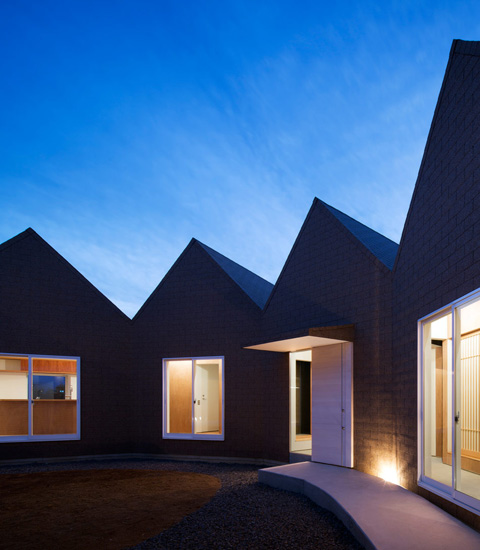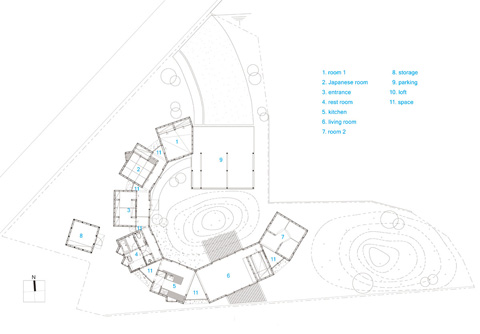 Architects & Photography: Container Design