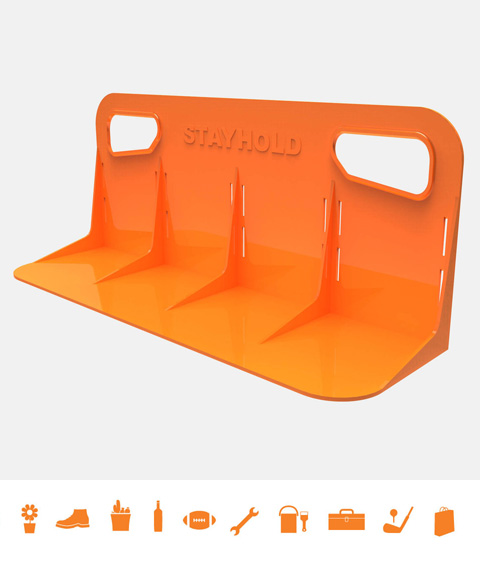 OK, so I have to ask: how come no one thought of this before? I mean, we've all been there, picking up and dropping our kids at soccer practice or making runs to the supermarket or shopping mall – wherever we're driving, loose stuff in the back always seem to end up rolling and sliding from one side to the other, making a total mess.
Let's face it, most car trunks need a little organization. I know mine does… Now, there are a lot of different organizers out there, but then I found out about what could possibly be the simplest trunk organizer ever! Meet the Stayhold.
The best thing about the Stayhold is its simplicity – both in form and functionality. Designed in Ireland, the Stayhold is a simple, plastic wall that grips the carpet in your car to stop items from moving around – prefect for transporting groceries, bottles, plant pots, suitcases, tools, sports equipment, even your camera gear!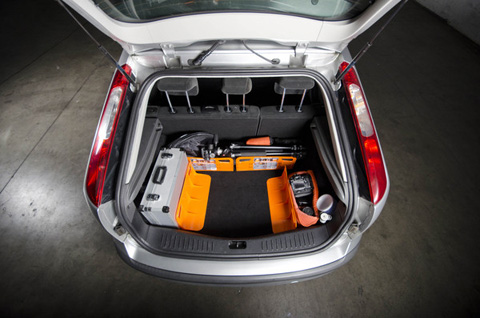 It features two handles embedded in its design, making it easier for you to grab, remove and reposition it anywhere in your trunk.
The secret lies at the bottom of the Stayhold in the form of two Velcro strips that stick firmly to the carpet of your car, keeping everything in place and secured against the side wall. Simple, right?!