When designing the perfect space, every detail counts. And if you are after an ultra-modern and super-clean look, the T-Square shelf definitely provides that sophisticated touch. The T-Square was created by Michael Anastassiades – a Cyprus born designer with headquarters in London. He is renowned for his "seemingly simple yet meticulously detailed work" and the T-Square is a perfect reflection of his methodology.
The T-Square can perfectly blend into any modern space. The triangular frame gives it an almost artistic appearance and invites onlookers to appreciate the feeling of balance it brings. The shelf can obviously hold anything you like, from books to accessories, but since it is a showstopper on its own, perhaps consider just a few objects so that the beauty of the design can shine through.
The shelf's plateau is available in either varnished natural mat oak or black lacquered solid oak, and its dimensions are L 100 x W 20 x H 50 cm. The supporting triangular top, which gives the shelf its exquisite design, comes in either black or polished nickel-plated bronze or metal solid brass, and its dimensions are P 20 x H 50 cm.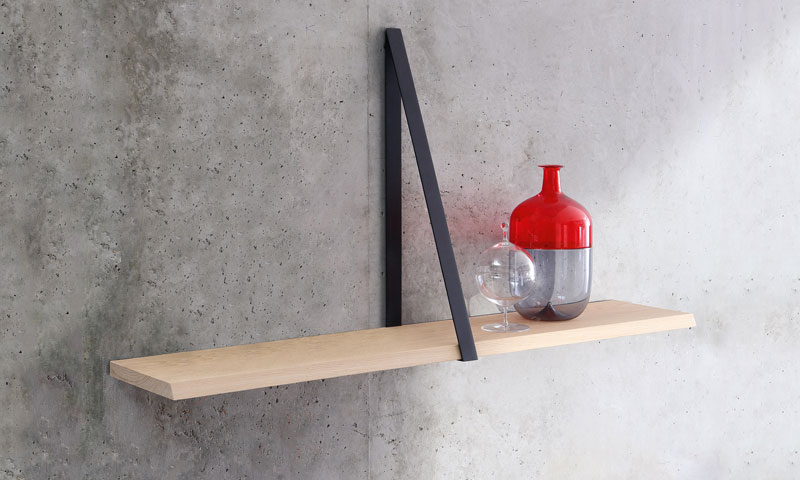 Design: Michael Anastassiades
Photography courtesy of CoEdition Paris