Welcome to the world of the Bang Bang Pegboard, where life just became a little more simple. This wall-mounted shelving system, by George & Willy, is good for busy moms on the go wishing they had an adjustable shelving solution, the handyman of the house looking for easy storage options, or kids and/or teens who need added incentive to keep their toys and clothes off the floor in an organized manner (you're welcome parents!).
The Bang Bang Pegboard offers shelving that stores, displays and delivers ways to tackle daily messes – creating a modular relief system for all sorts of storage conundrums.
Delivering moveable shelving courtesy of the peg system, this pegboard is as adaptable as you need it to be. And it's not just an added convenience for home, but could be capitalized on within coffee shops, offices, and businesses of many kinds.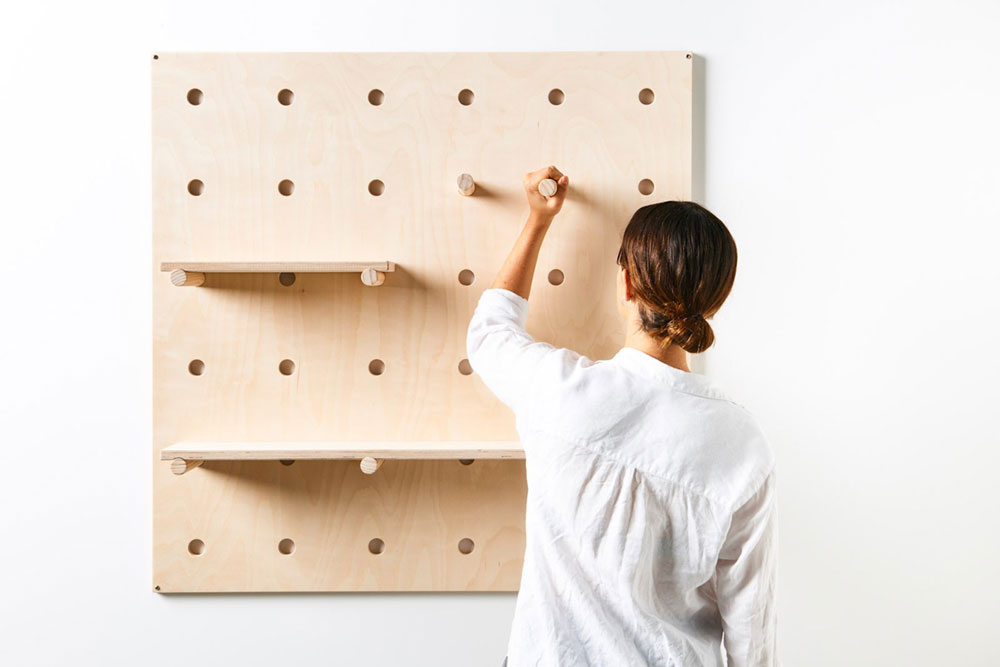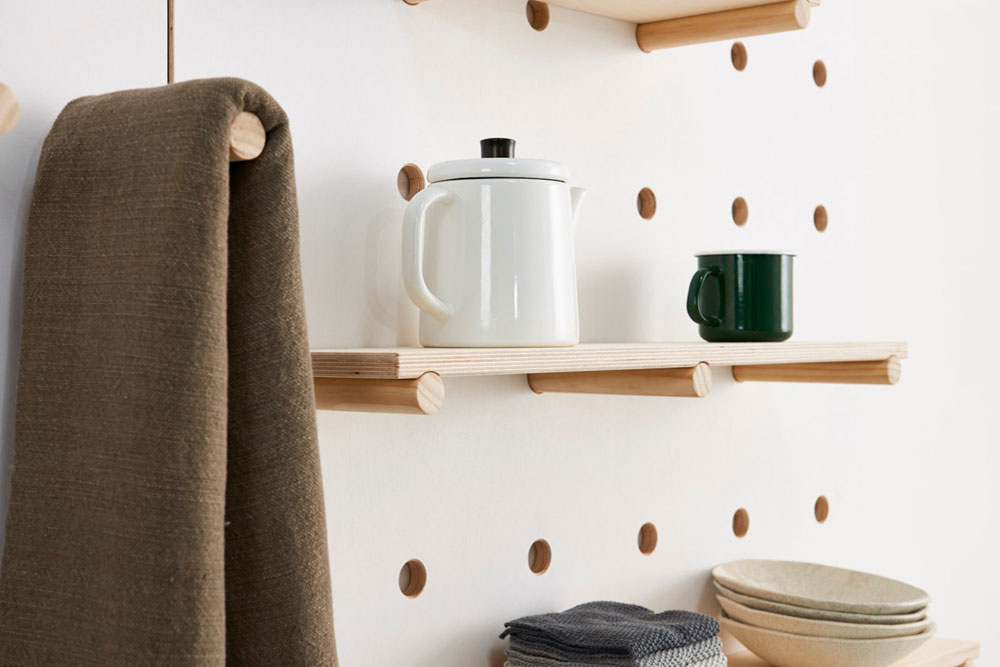 Constructed of architectural grade Birch, this plywood pegboard comes au natural in either naked wood or supped up in a white finish. It spans 1000 x 1000mm, with 8 standard dowel pegs, which are 200mm in length and 30mm in diameter. In addition, there is 1 long shelf that spans 730mm long and 180mm deep, and 1 shorter shelf spanning 400mm long and 180mm deep.
Simple solutions with a stylish look – making this an all-in-one problem solver for an even happier 2017.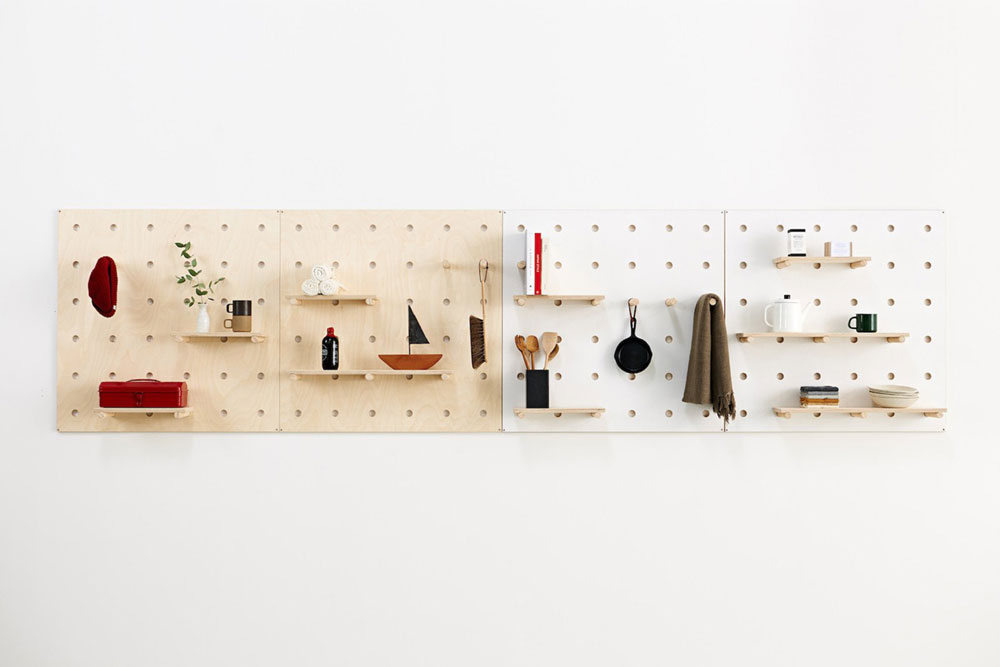 Design: George & Willy
Photography courtesy of George & Willy