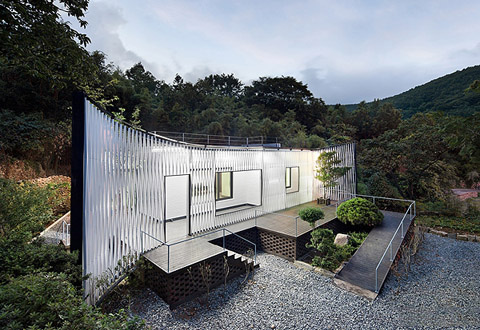 Would you believe me if I told you this was once a dull brick house? A pragmatic solution was needed to transform the old brick house into something brilliant that is linked to its rural environment. Joho Architecture was the team behind Namhae House Renovation in South Korea – and what an amazing renovation it turned out to be!
The operation followed a total makeover of the facade and volume of the building: by subtracting parts of the existing layout, a large entry terrace was created lifted off the ground. This new kind of pedestal followed a reinterpretation of local brick and wood construction, which blends with traditional South Korean architecture. A ramp was developed around a small garden, connecting the street with the entry terrace.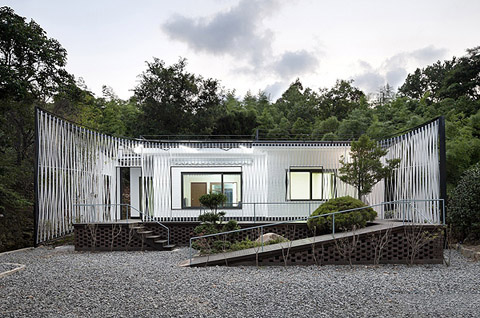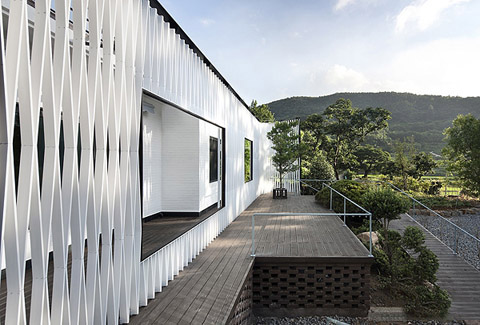 However, there's a clever detail that unravels the true identity of this house renovation: a large curving steel frame with a thin reticulated aluminum louver system composes the new facade of this unique home. An architectonic mask functions as a metallic suit, a sandblasted white pattern that allows free movement of air and filtration of light, combined with existing windows to enjoy views of the landscape.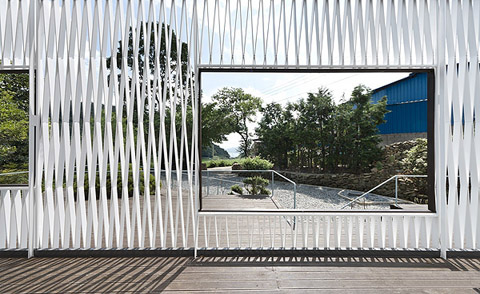 The interior was left untouched. But an accessible rooftop terrace is now available for inhabitants to appreciate the natural beauty of the surrounding mountains…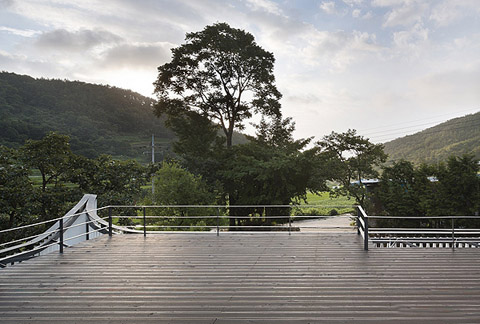 You can see the "before" picture below… Wow! That's what I call a magical transformation.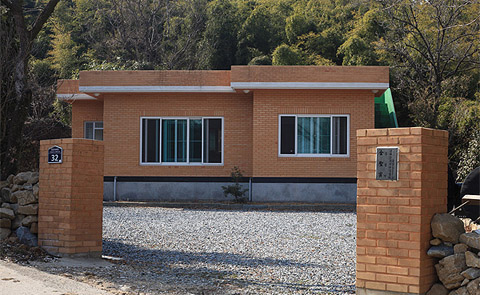 Architects: Joho Architecture
Photography: Sun Namgoon