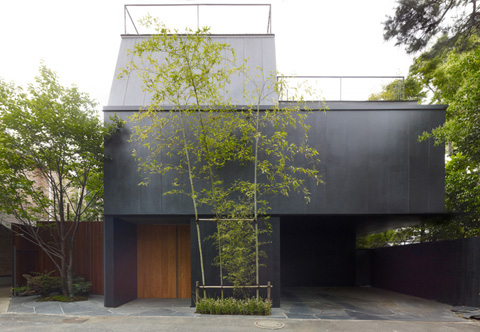 Somewhere in Tokyo, Japan there's a place where once existed an ancient samurai residence: House S. Old Pine and Zelkova trees are the remaining evidence of what used to be a domestic piece of traditional Japanese Architecture. Gardens were instantaneously interpreted as the key element to establish a strong connection between different times and spaces. The result is a dark three-story house with green and wood tones erupting from each corner. Almost like if it was a giant black rock sculpted by time and chance, leaving space for nature to quietly flourish between its gaps.
Interiors reveal the magic of such ingenious design: a covered entrance invites us to explore this enigmatic dark volume. A glazed hall precedes a huge open space for social activities: living, dining and kitchen benefit from a generous relation with the ancient samurai garden.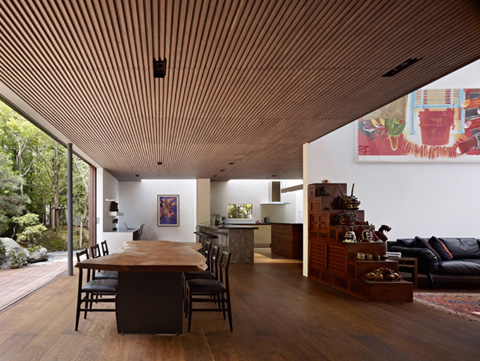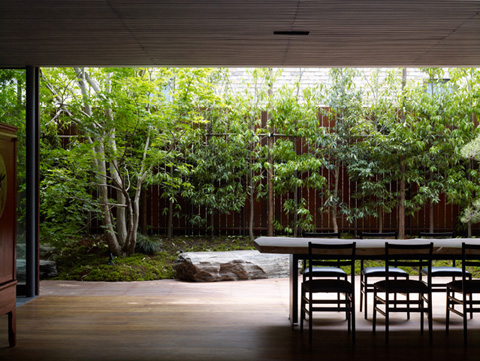 A black metallic staircase guides to the upper level where private areas can be found. Two bedrooms share the same garden patio as the main source of light and ventilation: a brilliant solution for those who enjoy the warm presence of nature at their bedside.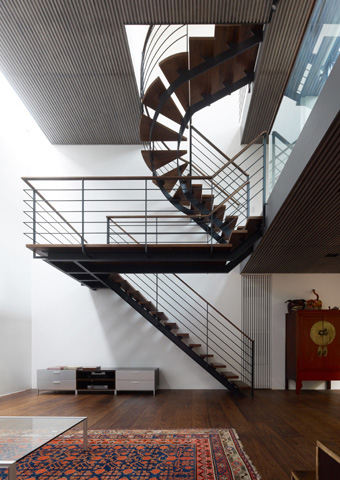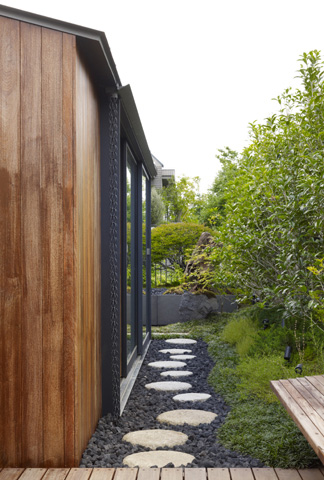 A second floor repeats the private program adding a terrace area to the master bedroom. However, the best revelation of House S is reserved for the most audacious: an exterior staircase connects this private terrace with a surprising roof terrace that offers a unique panoramic view over the enigmatic city of Tokyo…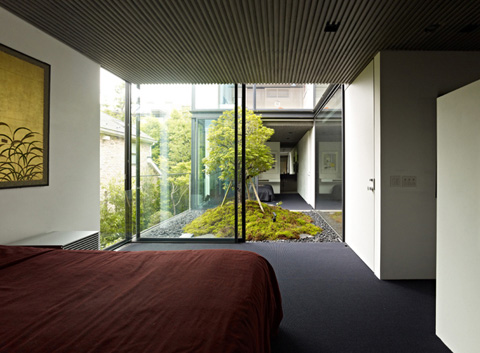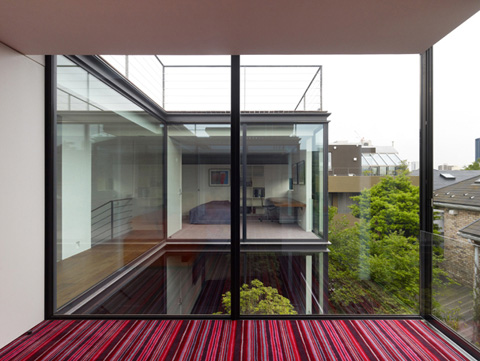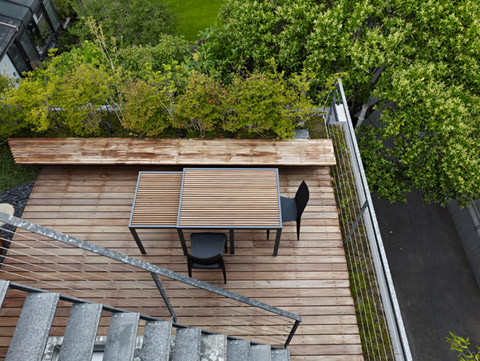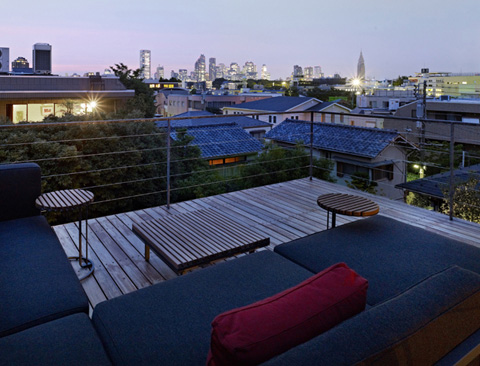 Architects: Keiji Ashizawa Design
Photography: Daici Ano