In architecture, behind every facade there's always something new to be discovered. In Hiroshima, Japan there's a small two-story family home of 112sqm that conceals an unexpected mystery: an indoor courtyard with an earth floor and a central tree located at the heart of this unique house.
A raw concrete volume shelters a unique combination of natural and artificial values in order to attain the most pure contact between inhabitants and their domestic garden. Positioned beside a river canal and a road, House in Yagi was intentionally designed to look unfinished. The silhouette couldn't be more impressive: concrete walls were left exposed both inside and outs.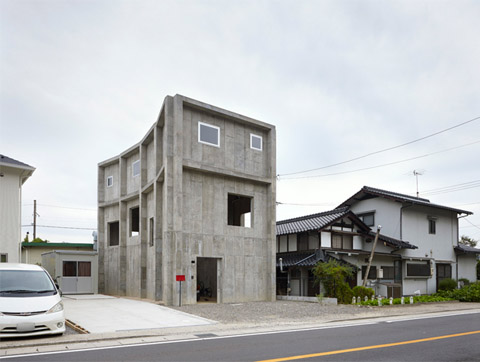 The ground floor welcomes you to enjoy a double-height courtyard before reaching the so-called conventional house program. A concrete staircase folds around one corner of the volume, leading to the upper living spaces that include a combined dining room and kitchen, a bedroom that can be screened behind a partition, a bathroom and a storage closet.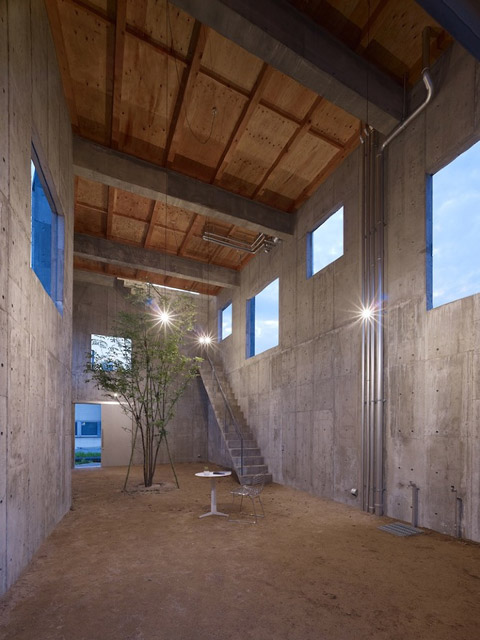 Flexibility was a determinant goal to achieve such an unconventional space organization. Currently, the house serves a growing family of four, however in the future it could be adapted to add more rooms and living spaces.
In fact, square windows of different sizes surround the entire facade offering multiple combinations of rooms… Even the windows of the double-height courtyard follow the same logic, but were left without glazing to allow wind and rain to gently refresh the earthy ground floor.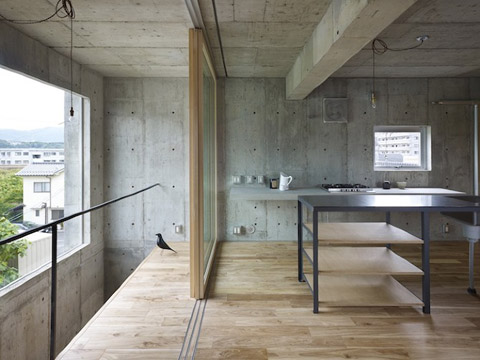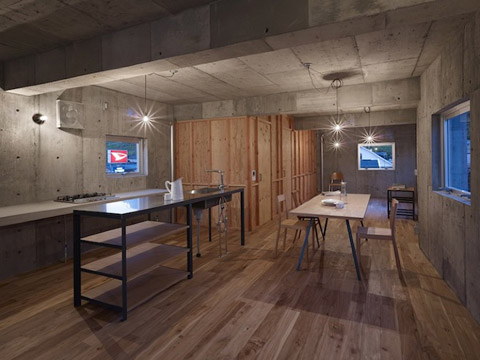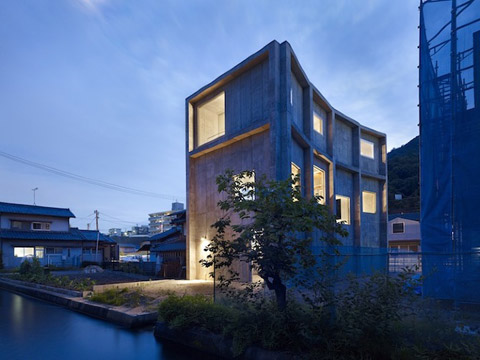 Architects: Suppose Design Office
Photography: Toshiyuki Yano