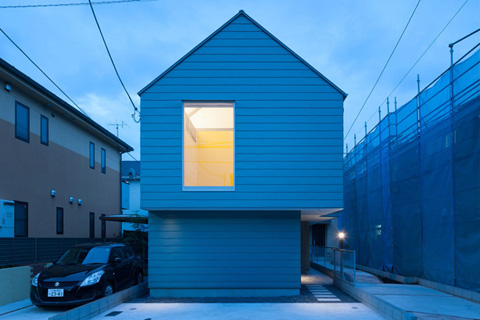 House in Tsurumaki is a tiny two-story building designed by Case Real in Tokyo, Japan. The most remarkable thing about this small house of 61sqm lies in its simplicity and grace. A pitched roof volume seems to rest on a pedestal, both clad in the same grey-blue material.
A small exterior parking area establishes the first connection between the house and the street. A covered pathway leads to the front door, where an unusual distribution of space is waiting to be discovered. Bedrooms for the parents and children are situated on separate levels at the front of the house. The kitchen can be found on the first floor and features a ladder leading to a small mezzanine loft. The living room is positioned on the upper floor, with a generous guest bedroom placed underneath.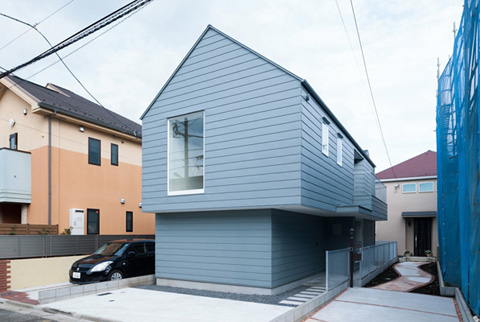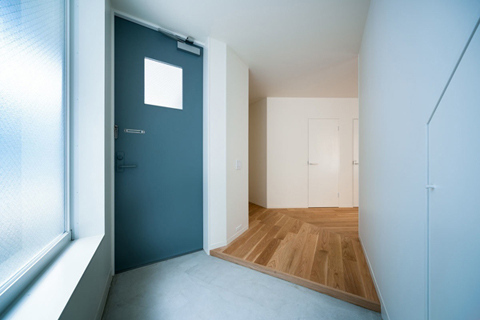 One of the elements that caught my eye was a wooden staircase, which follows the perimeter of a hexagon. This hexagonal structure assumes a meaningful role in the overall design: the living room has a six-sided ceiling that angles up into a central point and is framed by wooden beams painted in grey-blue.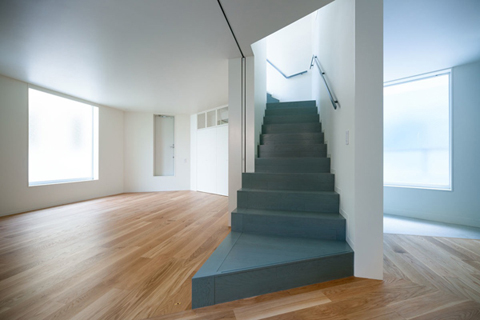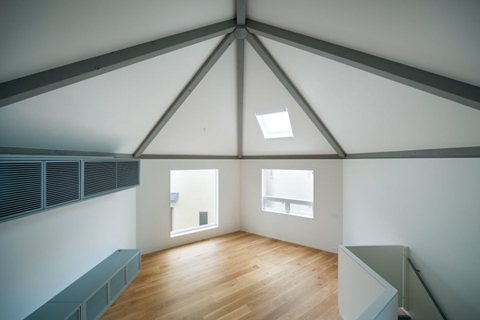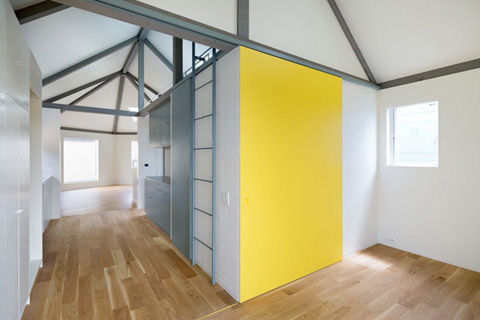 This distinctive color runs throughout the house: walls and doors to kitchen cabinets, staircase treads and balustrades share the same chromatic resemblance. That's what I call a pure architectonic manifest of integrity…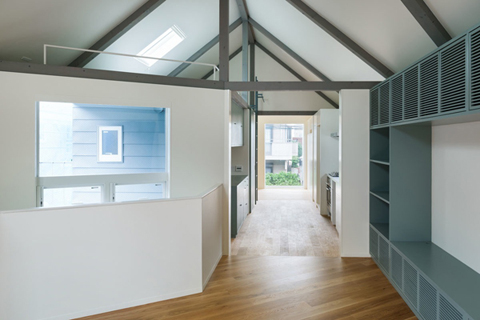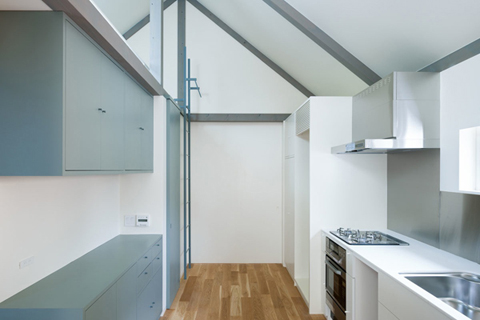 Architects: Case Real
Photography: Takumi Ota