Sometimes even the smallest of buildings can shelter an infinite sense of space: House in Ishikiri in Osaka, Japan reveals the secret behind such a wonderful experience. A small three-story house of 99sqm was designed by Tato Architects and is located on the hillside of Mount Ikoma. At first sight, one can be deceived by the composition of three separate volumes that transform this house into something poetic and unexpected…
Topography plays a major role in the distribution of the program: a glazed ground floor with a gabled upper floor floating above, compose the rear facade, while the street facade reveals an extra story and a garage area placed underneath.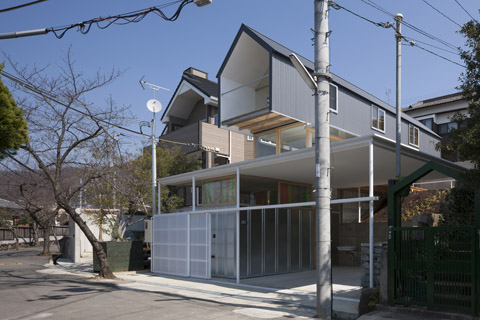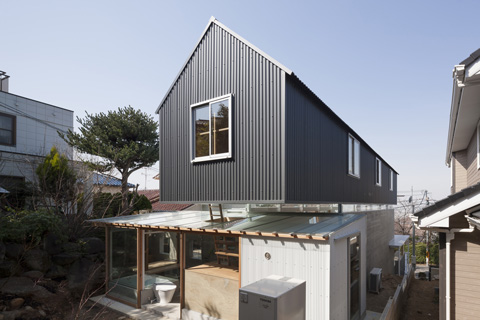 A steel-plated box occupies part of the ground floor, containing a storage and small toilet. A steel framework extends across it, creating space for a covered parking area. Social areas are disposed on the first floor where a split-level divides living and dining room, occupying a double-height space with sliding doors that open the space out to a wooden roof terrace.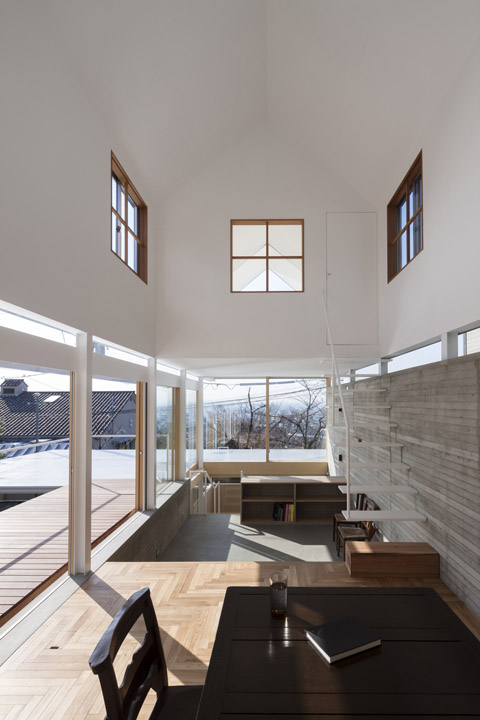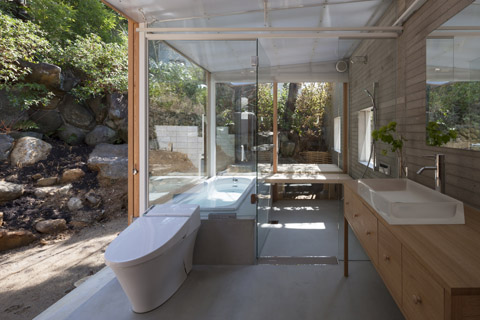 The kitchen is located at the opposite end of the house, overlooking a small garden. A staircase guides up to a master bedroom and balcony on the second floor. A wooden ladder is discretely positioned at the corner of the kitchen. Why? The answer lies in a mysterious hole in the ceiling, providing access to a small secret guestroom…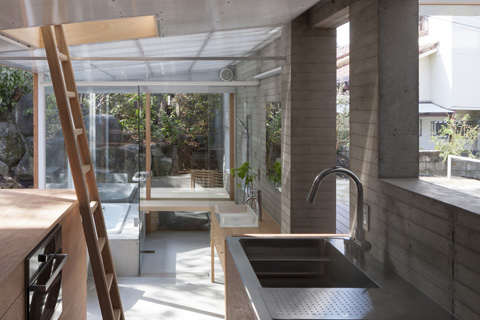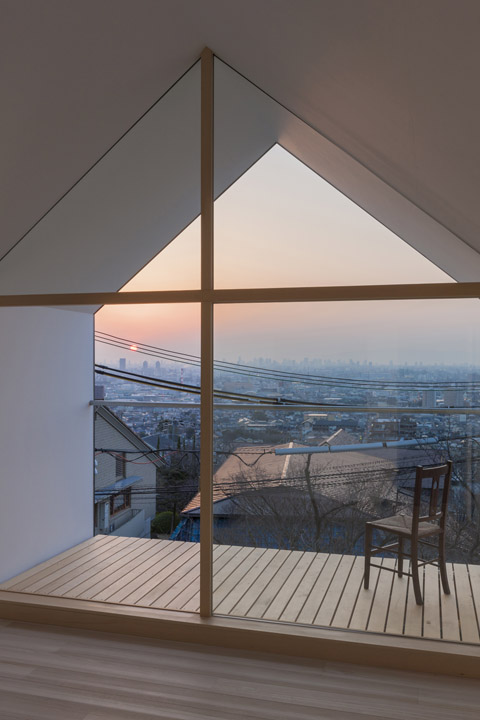 Architects: Tato Architects
Photography: Shinkenchiku-sha