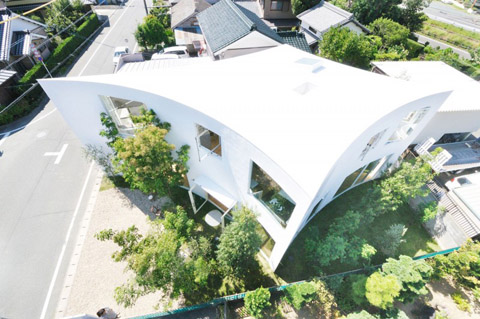 In Toyokawa, Japan there's a white inhabitable diamond called the Forest House. This two-story building of 140sqm captures our attention for its unusual shape and volume. The house was stretched across its rectangular site in order to generate space for small gardens filled with trees beside each wall. This ingenious design explores a fresh approach to conventional architectural boundaries.
An exquisite diamond-shaped plan organizes a hybrid program that mixes a hair salon with a house for four people. The shop area occupies the ground floor with a white spiral staircase winding up to the upper level, where the rooms of an open-plan family home are disposed around the perimeter of a central bathroom and powder room.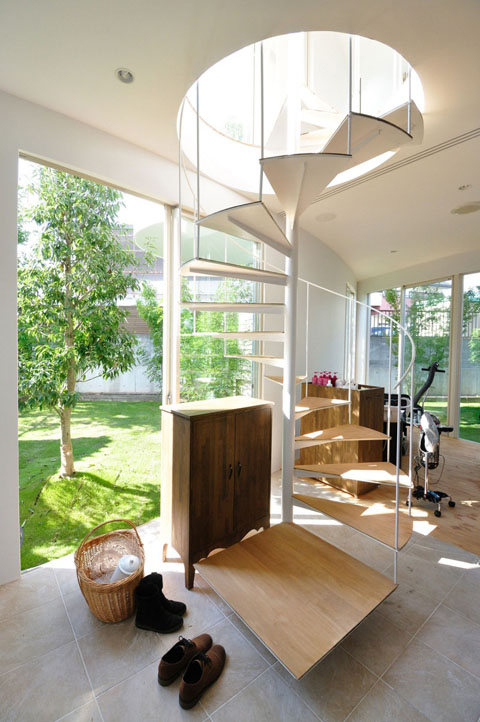 The program couldn't be simpler: two bedrooms, living room, dining and kitchen areas shape the four corners of the first floor where sharply pointing windows seem to offer the best views of the area. For those who wish a deeper relation with the surrounding nature there's a circular suspended balcony that sticks out over the west-facing garden.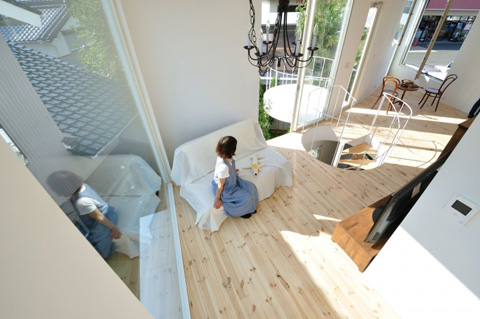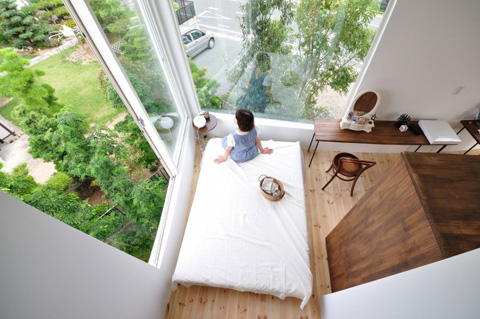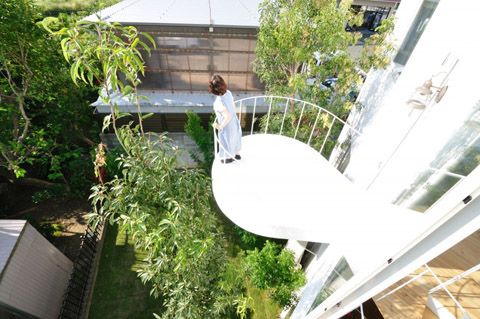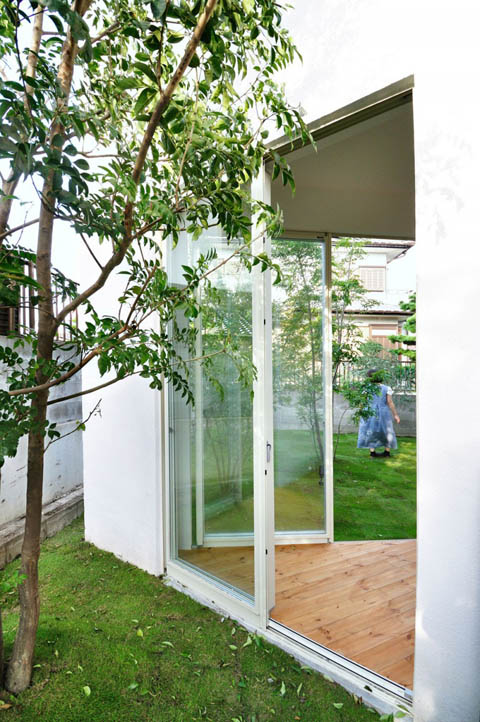 Architects: Studio Velocity
Photography: Kentaro Kurihara via Dezeen