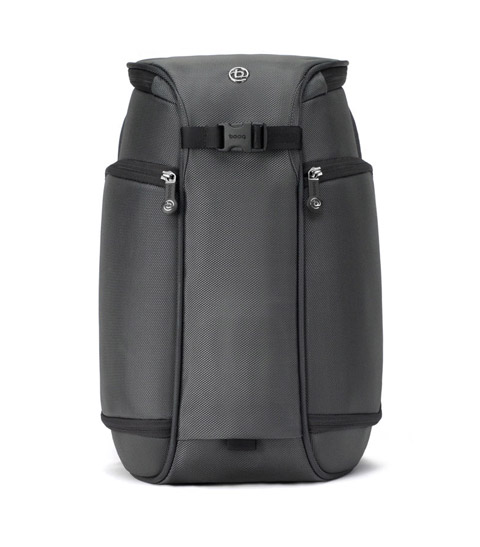 For the photographer who is always traveling and always needing to shed the weight of gear to photograph some far-flung regions, the Python Slimpack is the ideal backpack. Only as big as it needs to be but still sufficient in size, the Python Slimpack by Booqbags is a small pack that can carry 1-2 DSLR cameras, assorted lenses, a tripod, and even a tablet without bulking up.
Based around a two-strap design with top and rear access to gear, the Slimpack is built with ventilation in the material between the backpack and your back so that heat can escape. The top zipper area also creates a tabletop surface when closed.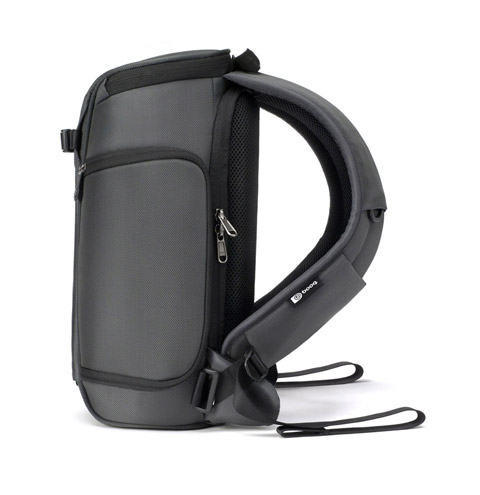 The rubberized bottom surface is waterproof, and the overall design material of ballistic nylon is highly water resistant. But if you're a twitchy photographer who must protect his cameras, the Python Slimpack also comes with a waterproof poncho for cover.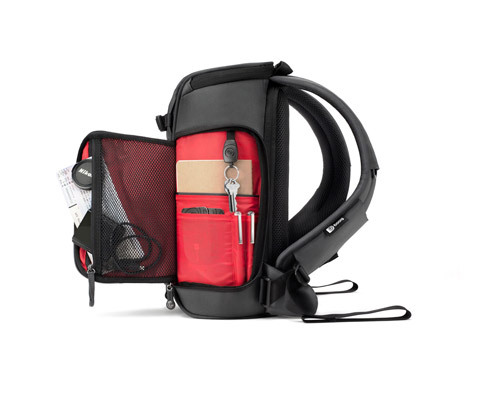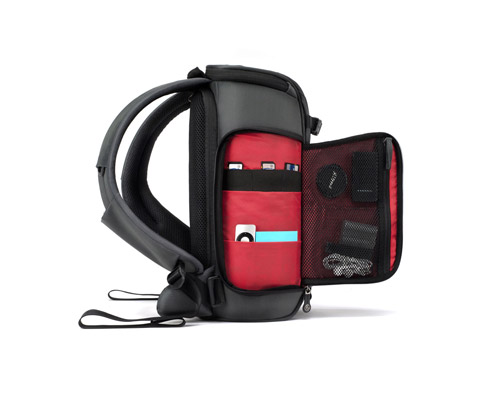 For such a small design, the Python Slimpack seems to waste nothing and include everything. It combines durability, compactness, and accessibility to form the perfect photography backpack.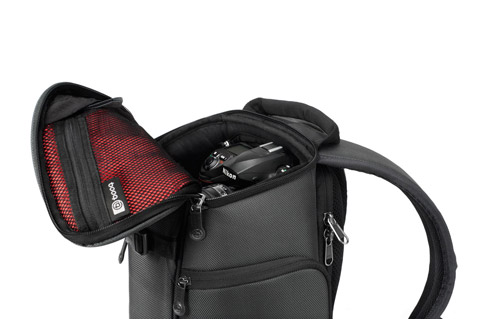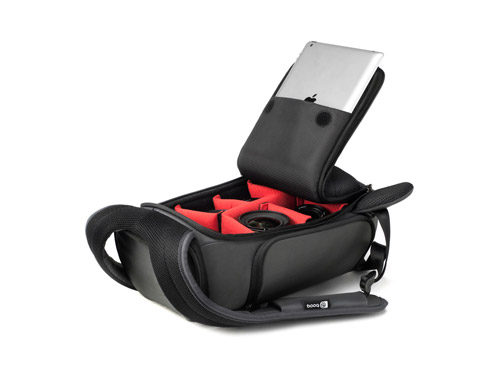 Photography courtesy of Booqbags .
Buy This Item