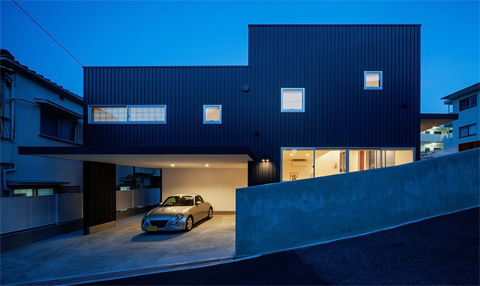 In any situation it is best to go with the flow or bend like a willow and not break like an oak. The design of this home bends and flows with its challenging sloping site. In fact it uses the site to create a dynamic modern house whose light filled spaces contradict its small size of 124 sq.m.
At the lowest portion of the vertical black metal sided home is a covered car port and the glass entrance door. Following the rising street is an exterior wide wooden stair with a brushed concrete wall that provides privacy. The spatial variety and shifting window heights create a liveliness that's uncommon in neighboring homes. Yet the home is respectful of the neighbors in scale.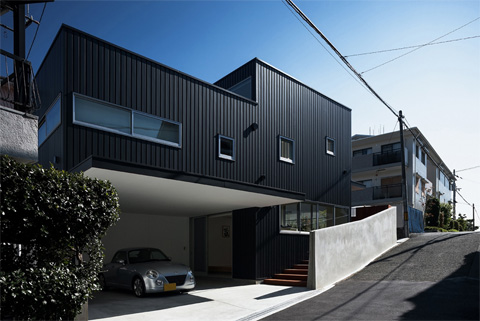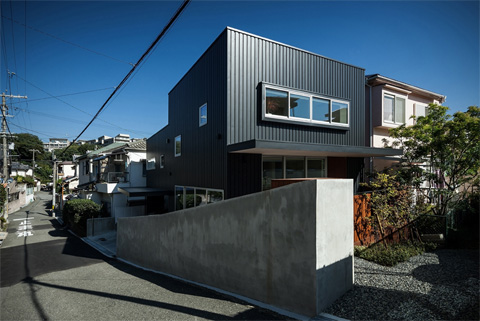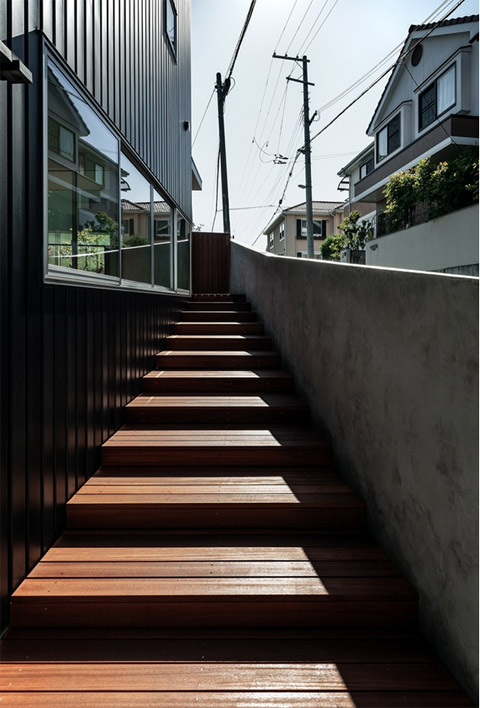 Stepping in from the car port level, the entry is lined with discreet white faced storage closets. Light knotty wood floors create two levels here, wrapped in white walls and large windows. The first raised flight has a simple desk and the next flight up is a living area with built in white open storage.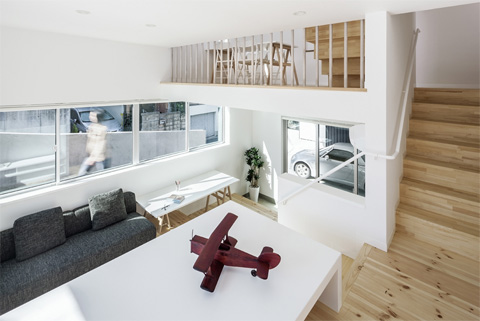 The third level is for dining with a crisp modern table centered at a small square window. This partial level is open to the living level below and the next partial level above. They're all separated only by white painted narrow vertical rods. The main upper level stretches across the home with a horizontal wall of windows and a floating white full length desk. There's even one more level – a square loft for reading or relaxing.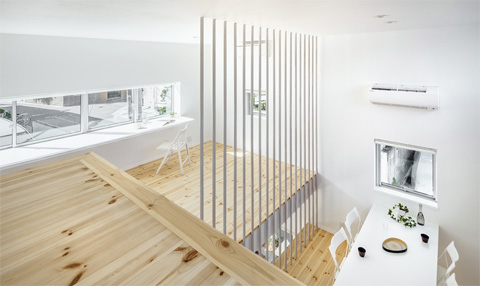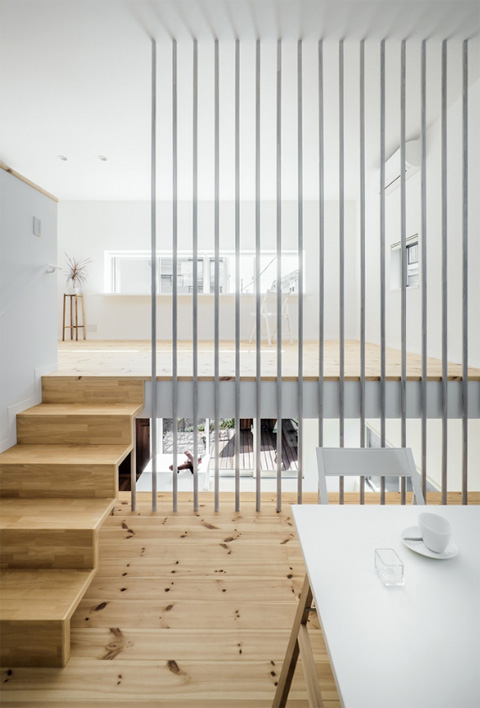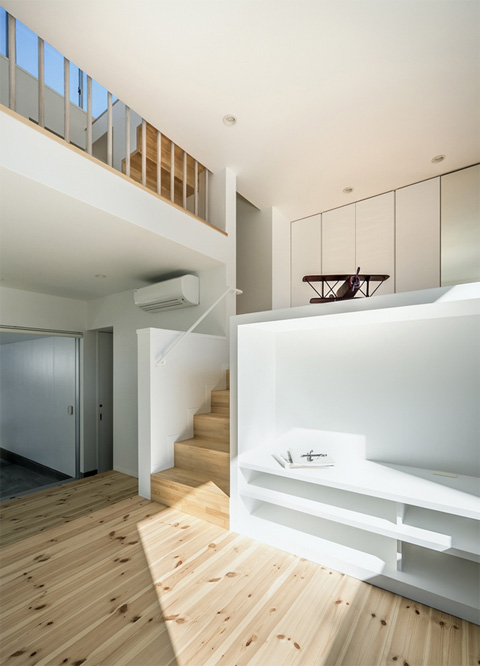 Architects: Ooze Architects
Photography courtesy of Ooze Architects.