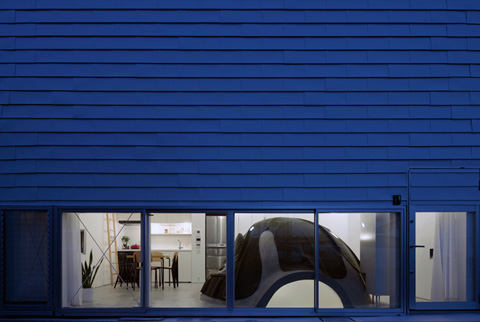 In Osaka, Japan, this family home for a couple and their two children rises to meet the lack of privacy and day light. The double height volume of the ground floor offers a typical arrangement of a shared kitchenette, dining, and enclosed storage. Though you may miss those when you enter the glass front door and are face to face with an igloo like structure! Or is it an olive green tent?
Upon further inspection you'll see that it melts in to the concrete floor. It has an opaque glowing panel on one side and a niche carved out to create a sofa. Down a few wooden steps you'll find the igloo houses a crisp white modern bath with an arched top glass door to the shower, a vanity, toilet, and even sky lights.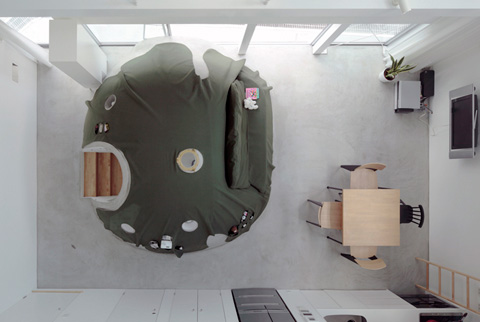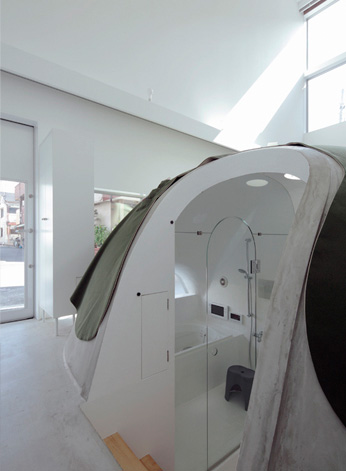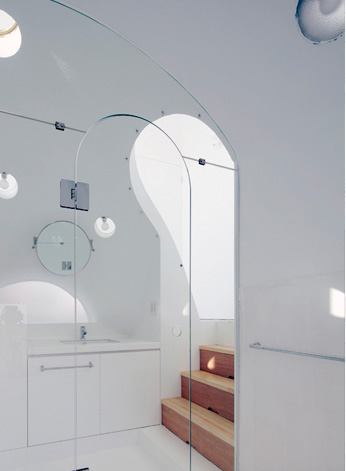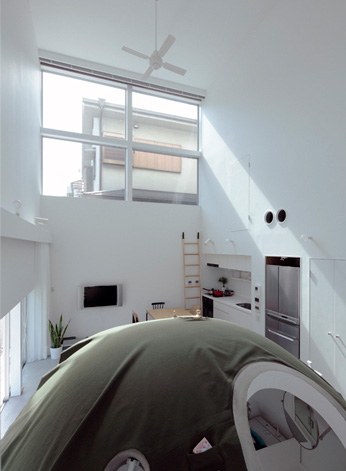 The first and second floors have been lifted above the roof of one neighboring house to take advantage of available day light. Large windows flood the white walls and white ceiling of the ground floor with light. Winding wood stairs take you to the children's bedrooms on the first floor. The hall is designated as a play area and for reading. The parents' bedroom rests on the top floor for the best views and light.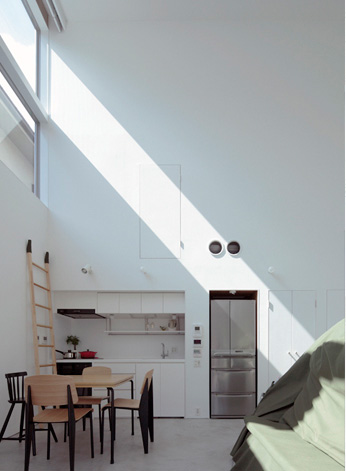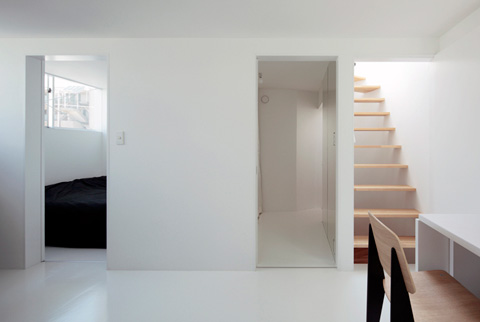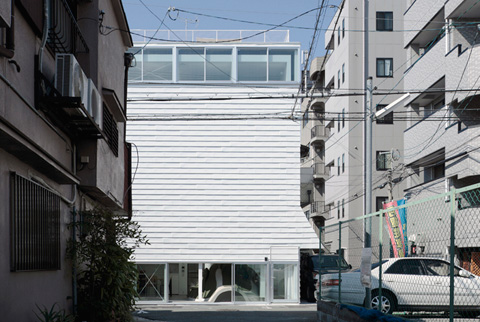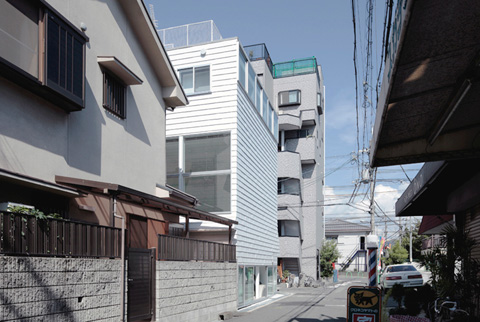 Architects: SpaceSpace
Photography courtesy of SpaceSpace.