Too many of us probably are very familiar with laboring over tent poles trying to arrange them in their appropriate configurations and finally being able to crawl in our tent and go to sleep. No longer will we need to waste energy on this routine.
The Mach 6 tent from Kelty includes what is called the AirPitch technology. Instead of rigid, metal poles, the Mach 6 is supported by air poles. With the included pump, you can inflate the Mach 6's frame in under a minute and never struggle with bending metal poles, unless you want to.
The Mach 6 sleeps six people comfortably with about 40 square feet of common space between the sleeping areas! If you want an experience that falls between rugged camping and a hotel, the Mach 6 will give that to you. It is easy to use, spacious, and yet simple enough to make you feel as close to the wilderness as you want to be.
But should you need to return to a comfortable, if temporary home, the Mach 6 will be there, supported by air, to let you rest easy.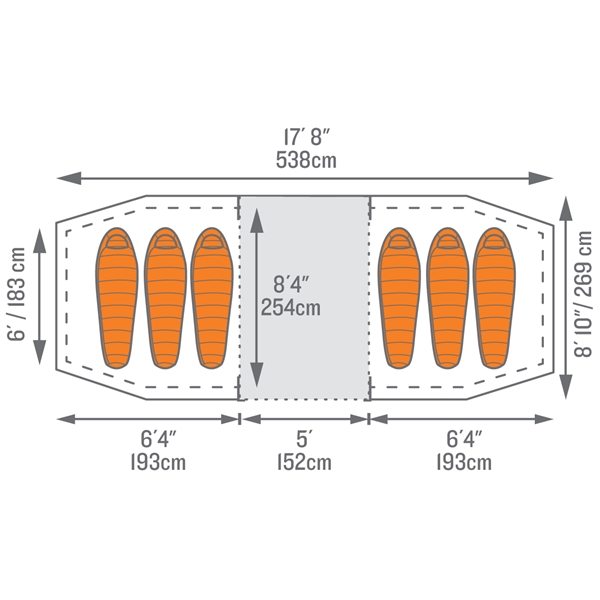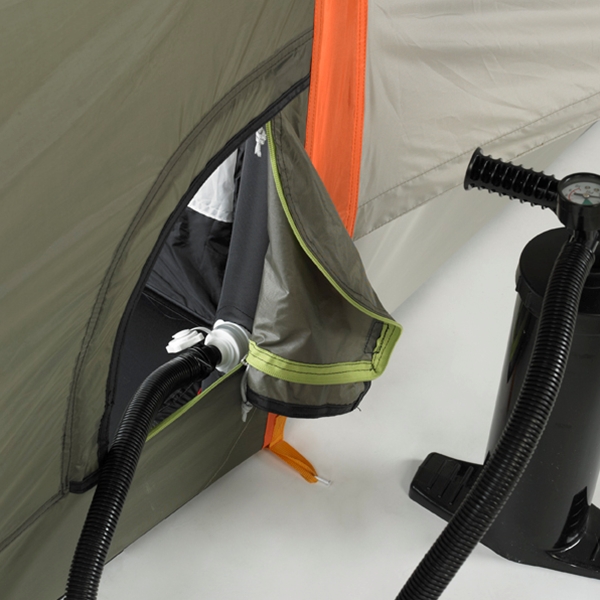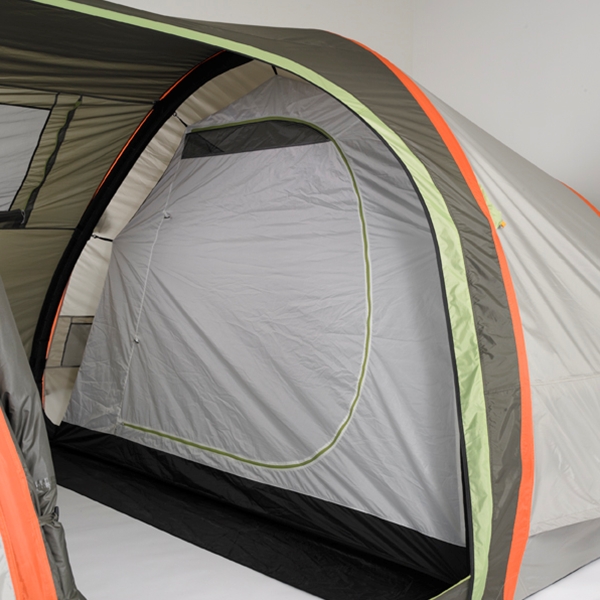 Photography courtesy of kelty.
Buy This Item