If you love camping you're going to love the TeaHouse Tent by Ticla. What sets it apart is its amazing design- it has windows on every wall so that you can fully enjoy the view around you while you are in your tent! Imagine lying in your tent and watching a thunderstorm outside or just staring at the mountains from your sleeping bag…sounds great, doesn't it?
With the TeaHouse you can keep your tent windows open at all times since it has an awning-style rainfly that provides great coverage, regardless of the weather. The dimensions of the TeaHouse 3 are 90" x 84" (or 229 cm x 213 cm) and it comfortably sleeps three persons.
The tent is very user friendly and you can set it up and dismantle it in minutes. It has a special mechanism called G.O.O.D (Get Out Of Dodge system) that eliminates the need for folding and rolling. When you want to dismantle the tent, you simply place all of its parts in a special tote bag and off you go.
The TeaHouse tent is also very durable. It uses shock-corded aluminum poles designed to withstand the elements and has very strong stakes that are both heavy and sturdy. The tent was built for family fun and can withstand the wear and tear of children and dogs. Note however that tent isn't light- it weighs 11 lbs. 8 oz. ( or 5.2 kg). As such, it is ideal for car campers but not for hikers. It comes in a lovely shade of oyster grey that perfectly blends in with nature.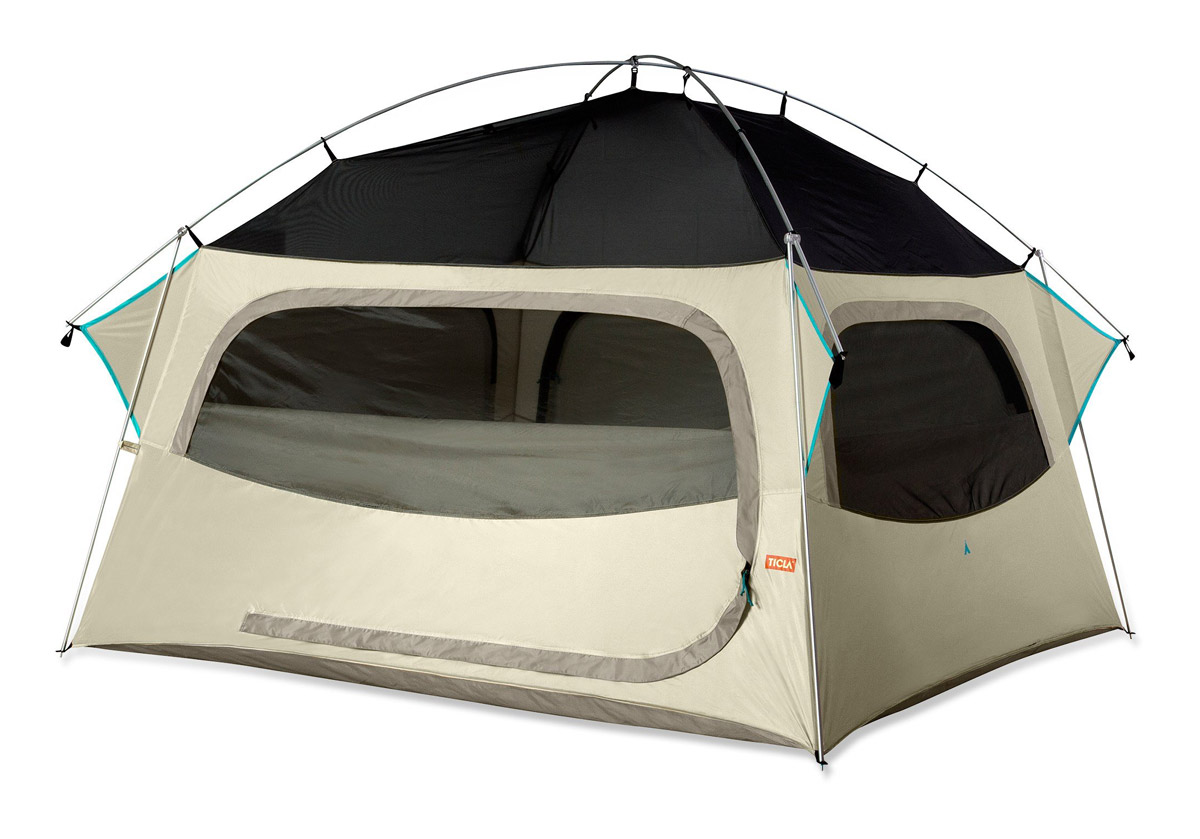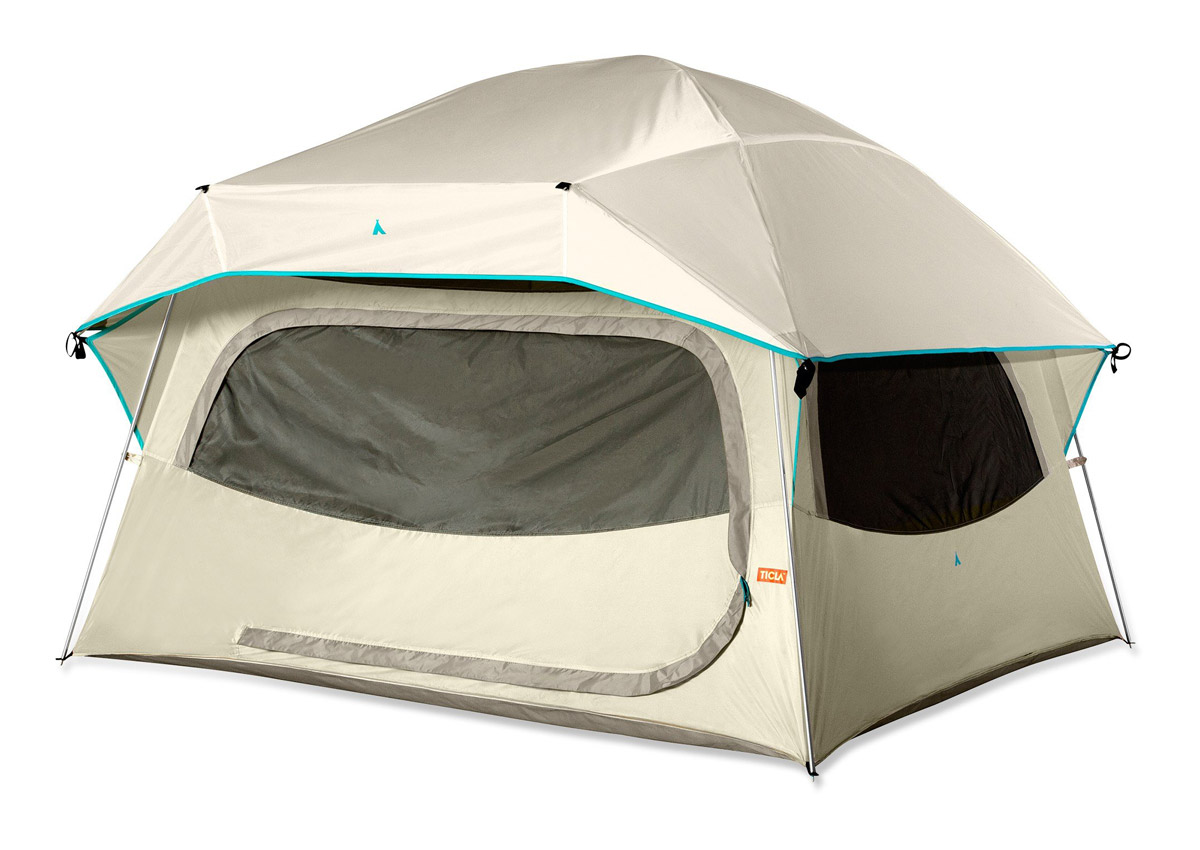 Design: Ticla
Photography courtesy of Ticla
Buy This Item