The Bellows are a super-slim bag collection with a built-in padded pocket for a laptop and/or tablet. The collection consists of backpacks, totes, and messenger bags, but what is unique about the collection is that the design incorporates a layer of pleated material that enables you to easily expand them when you need extra space. The bags have an ultra-chic urban look and are available in four great colors- denim blue, dark grey, light grey and rust orange.
The Bellows bags were designed by Benjamin Hubert and have handcrafted detail that makes using them a delight. They are made of durable polyester and are really built to last.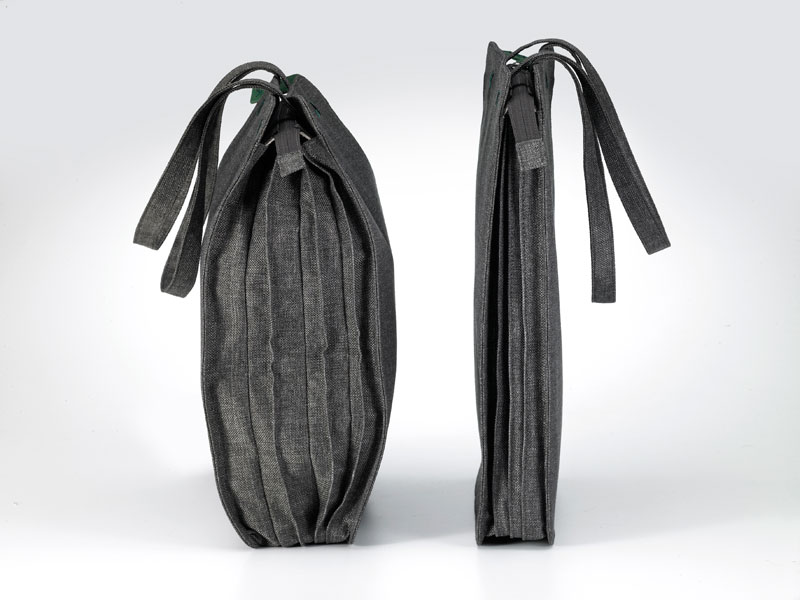 Currently, the collection is composed of 5 different models. The Vertical Shopper is a tote that can carry a 15" laptop and a tablet (dimensions 40 x 29 x 5 cm; weighs 0.51 Kg). The Messenger bag has a horizontal design and a large sling strap. It is ideal for carrying a 13.3" laptop and an iPad (dimensions 29 x 38 x 6 cm; weighs 0.70 Kg). The iPad Shoulder bag is a smaller bag for carrying a tablet and has a large strap across the back (dimensions 33 x 22 x 5 cm; weight 0.47 Kg).
The Laptop and iPad backpack with front pocket was designed to carry a 15" laptop and a tablet. It also has a convenient large front pocket for easy access to your belongings (dimensions 40 x 28 x 6 cm; weight 0.63 Kg). The Shoulder Staps Zippered Backpack is a sling bag that safely holds a 15″ laptop and has an additional front zip pocket for easy storage (dimensions 39 x 29 x 5 cm; weight 0.67 Kg).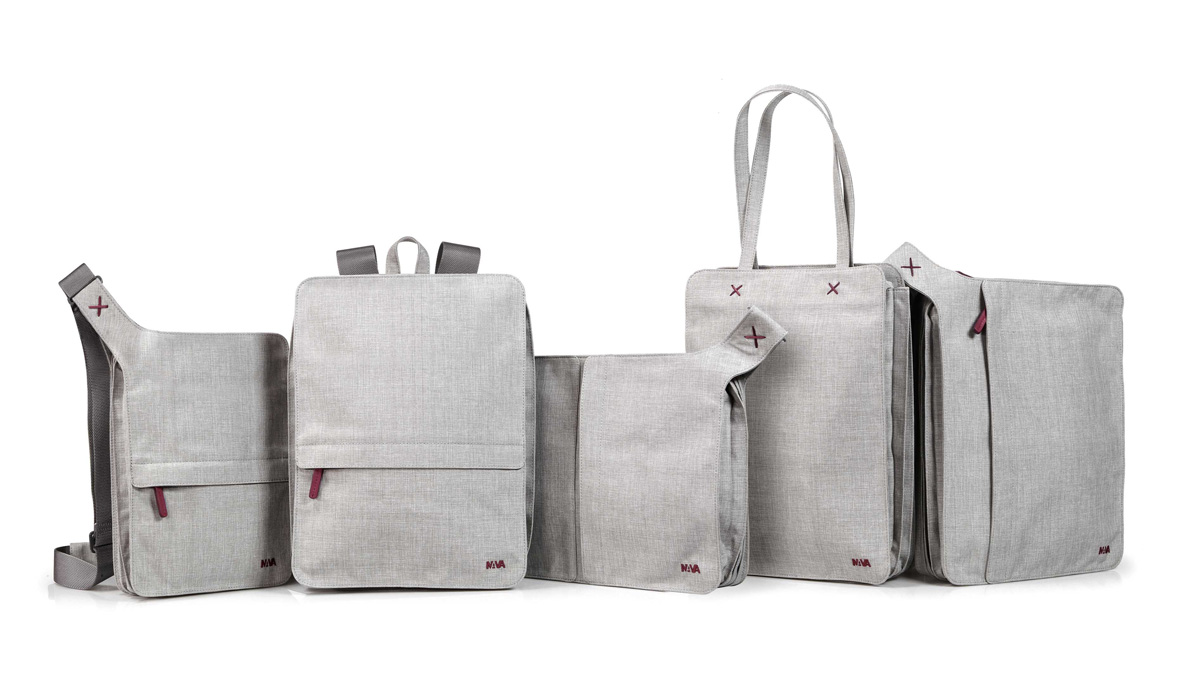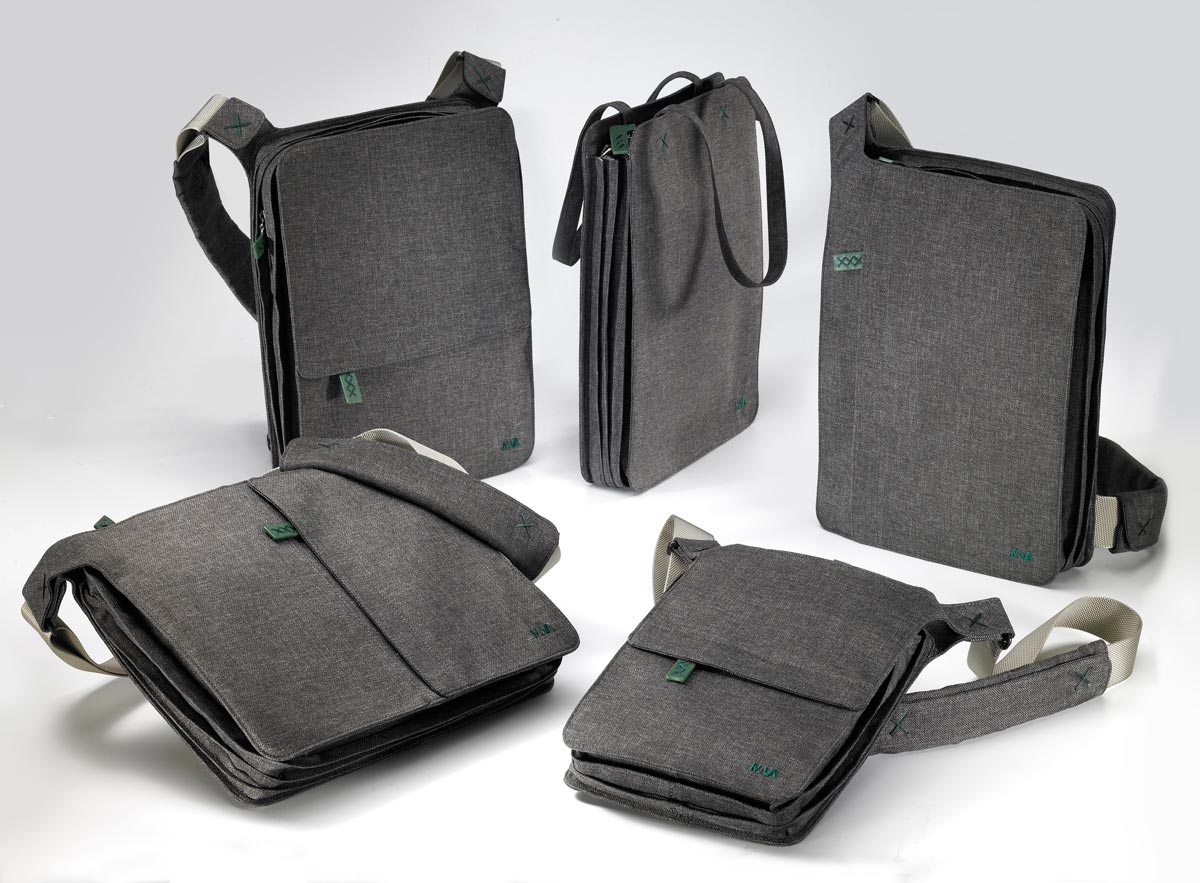 Design: Benjamin Hubert
Photography courtesy of Benjamin Hubert