Skilled manipulation of simple wooden boxes creates a home that emanates Japanese simplicity and flexibility. Keisuke Kawaguchu + K2 Design created a modern home derived from centuries of proven Japanese architectural elements. The house makes the most of the natural environment while maintaining a calm privacy.
Set on a rolling site, it's surrounded by wooded mountains to the east and terraced rice paddies to the west. Four crisp boxes rise above the ground on concrete foundations. Three of the boxes align and the fourth, a small garage, is perpendicular to and centered on the three. It's connected to the living spaces by the glass walled entrance. The tiny entry courtyard hints at what lies inside.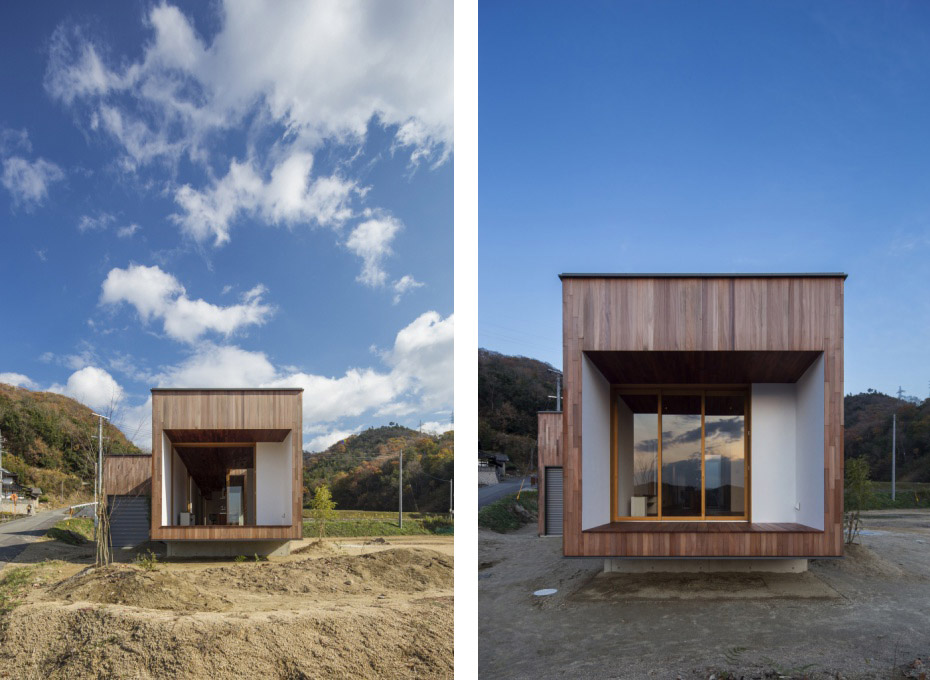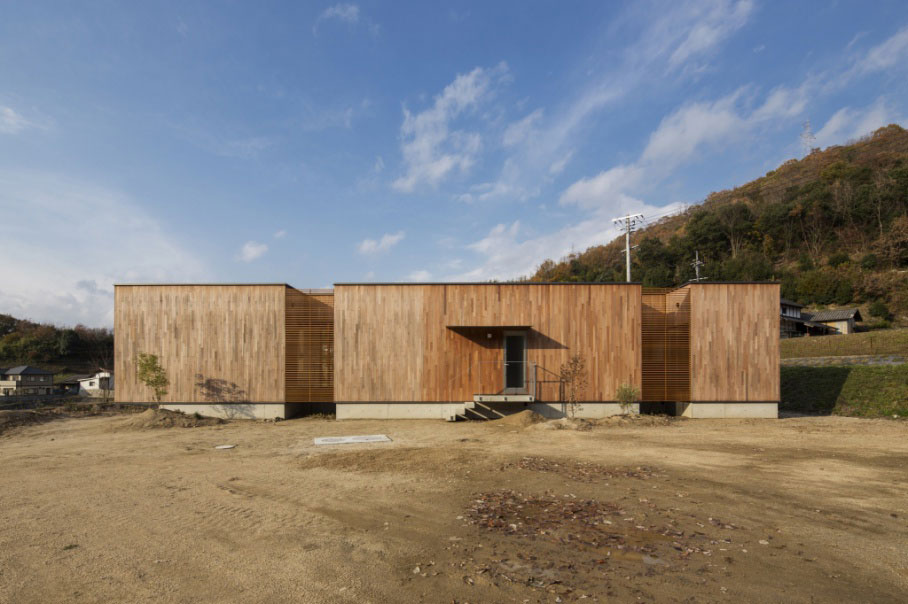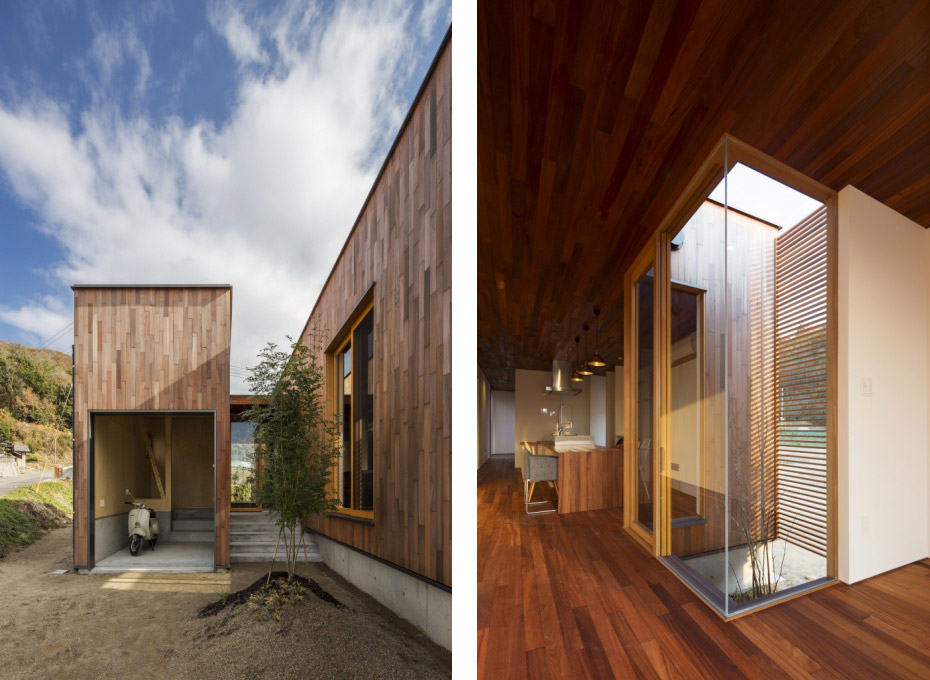 The site is consistently sunny, so the home gathers in and filters the sunlight to soften its glare. Reducing the mass of the home in to individual boxes creates interior courtyards where the boxes connect. The courtyards are shaded with horizontal lattice where they meet the exterior perimeters. Inside the walls of the tiny courtyards are all glass or sliding glass doors.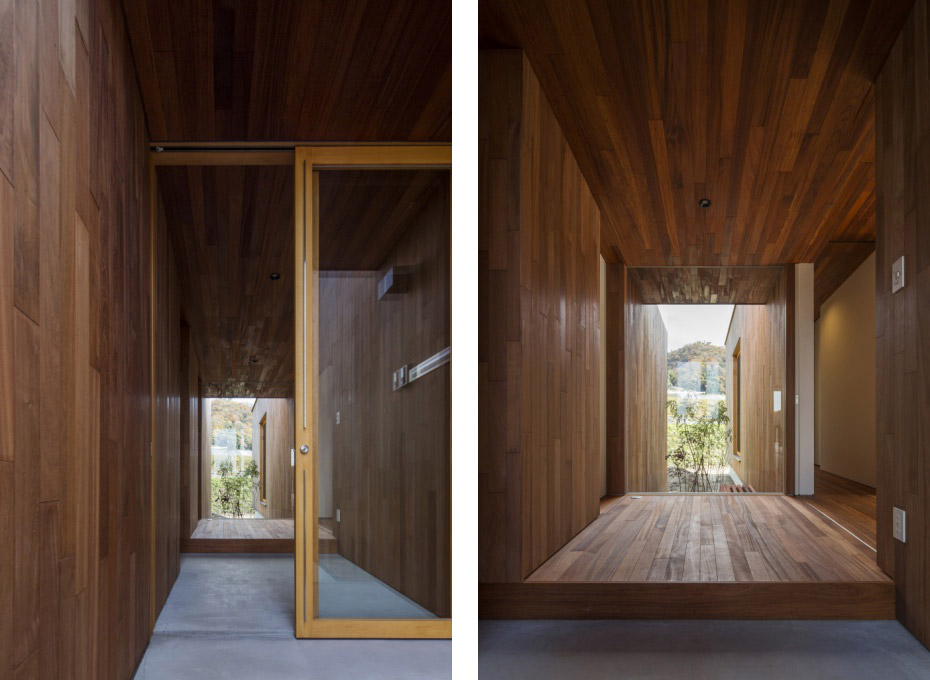 At both ends of the home lie deep covered porches, sited exquisitely to frame vistas of the mountains or rice paddies. In addition, intense midday sun is filtered by the overhanging roof. Breezes are maximized from all sides, through the entry, the courtyards, and the porches.
The exterior is sheathed in vertical timber, as well as interior floors and ceilings. Open spaces are multi-functional and easily adaptable to changing family needs.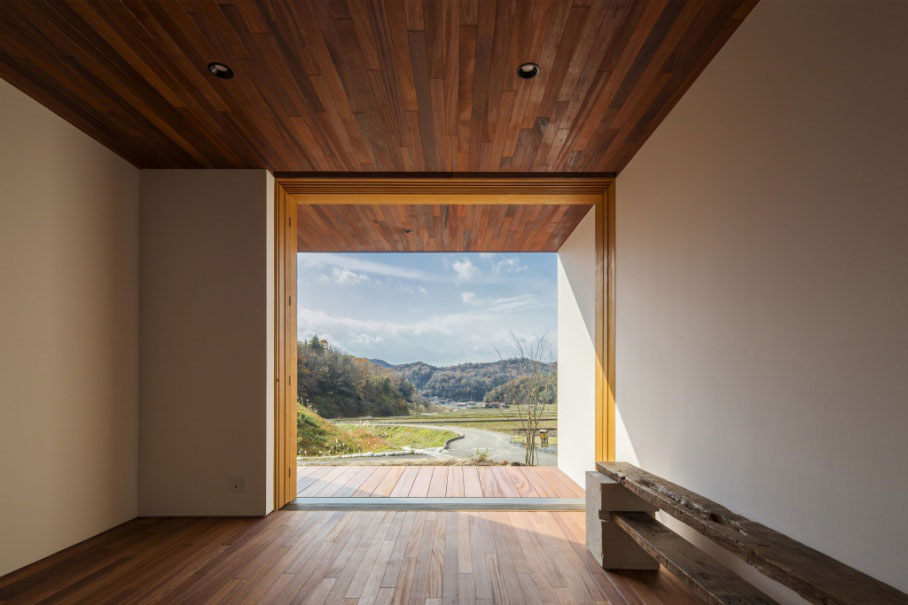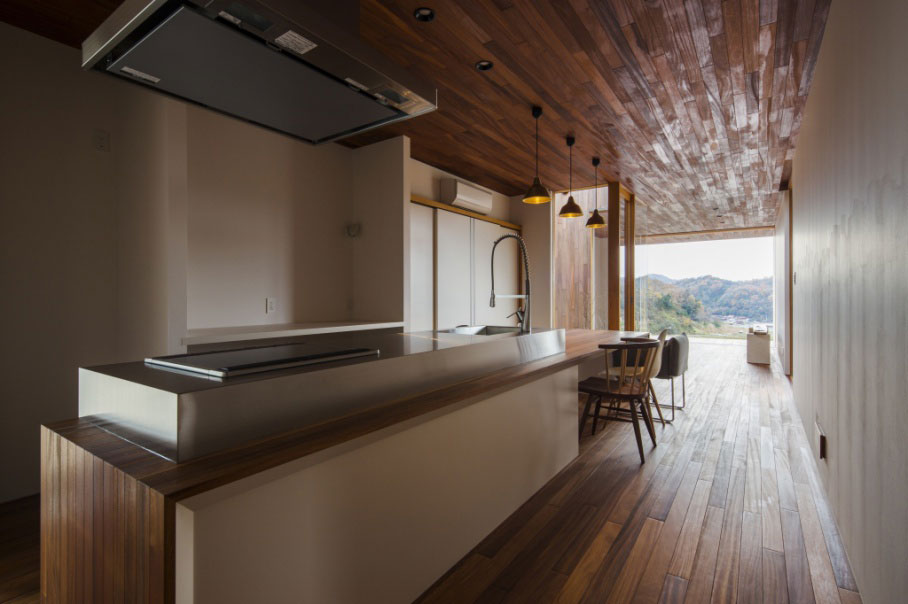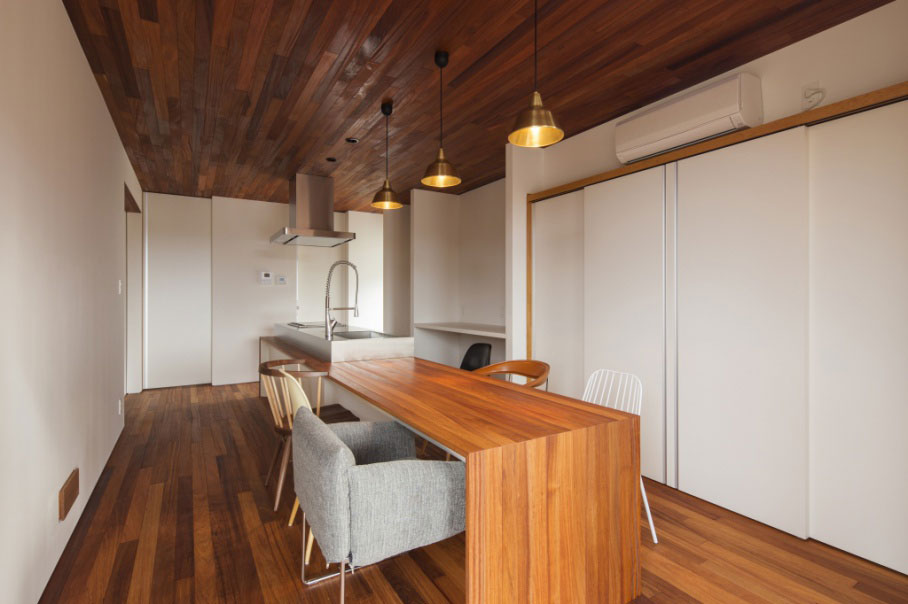 Architects: Keisuke Kawaguchu + K2 Design
Photography: Takahiro Shimokawa