Surrounded by traditional clay tiled Japanese homes, this contemporary hillside house stands out with its clever geometry. And that interplay of form and light serves a purpose inside and out. Daylight, views, and privacy were paramount to the young client family. To achieve these goals, FORM / Kouichi Kimura Architects pushed and pulled surfaces and volumes around carefully selected vistas.
The 137 sq.m. house is deceptively only two floors. The site is leveled by a concrete platform that creates a parking area and lifts the home for the best breezes and views. Rectilinear volumes are clad in dove and slate grey vertical metal siding. This color blocking accentuates the forms, their separations, and their interplay. An exquisite balance is achieved by the volumes and the irregular voids and openings of windows. Clearly defined by the concrete stair, the entry is within a sheltered void in the dark grey walls. Yet its elevation and orientation keep it secluded.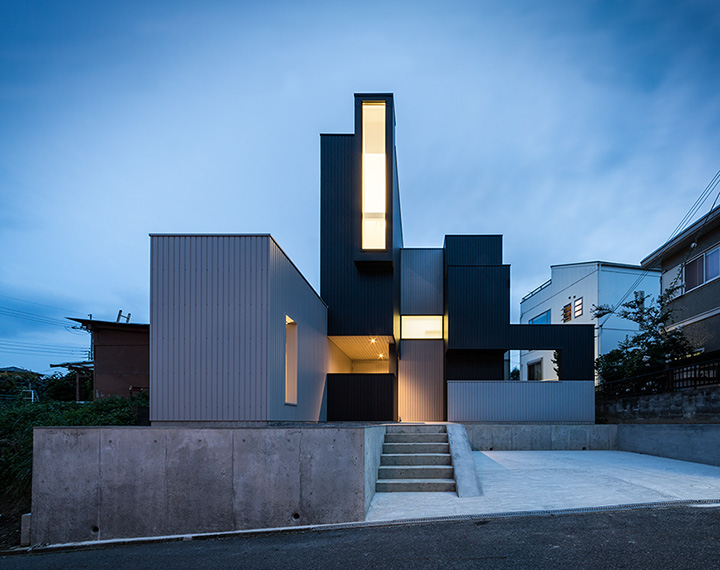 The home's interior is as exciting as the exterior. Both floors utilize built in benches, book cases, lofts, and raised platforms. They are all thoughtfully designed to capture and frame particular views without compromising the family's privacy. Day light captured is spread through the interior by unexpected, in size and location, openings between rooms. Interior surfaces are also pushed and pulled, creating opportunities for work, play, sleeping, and reading.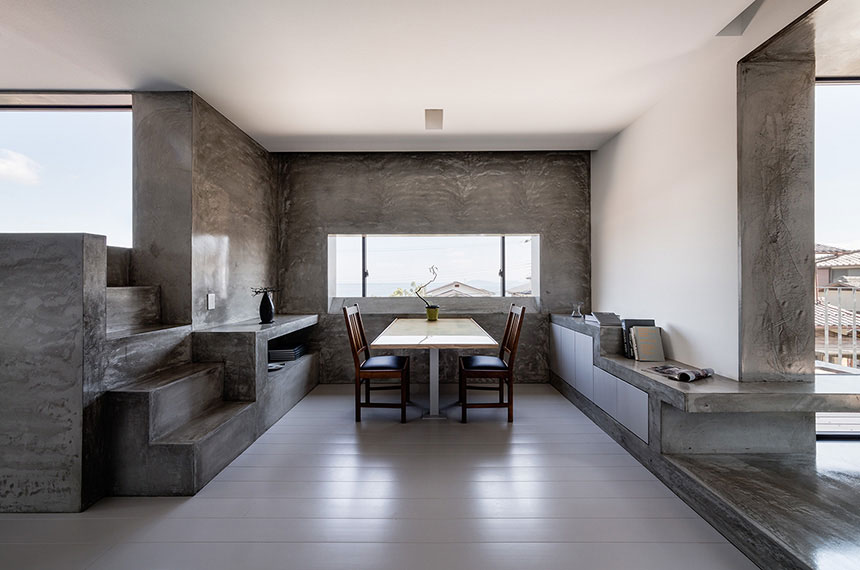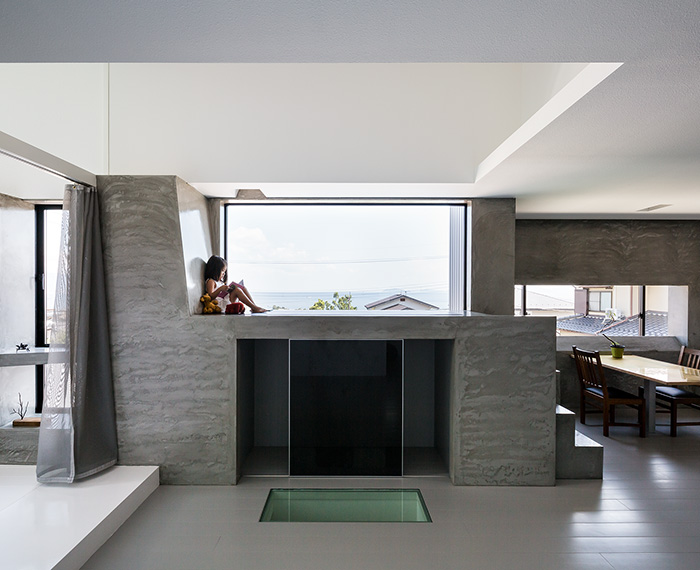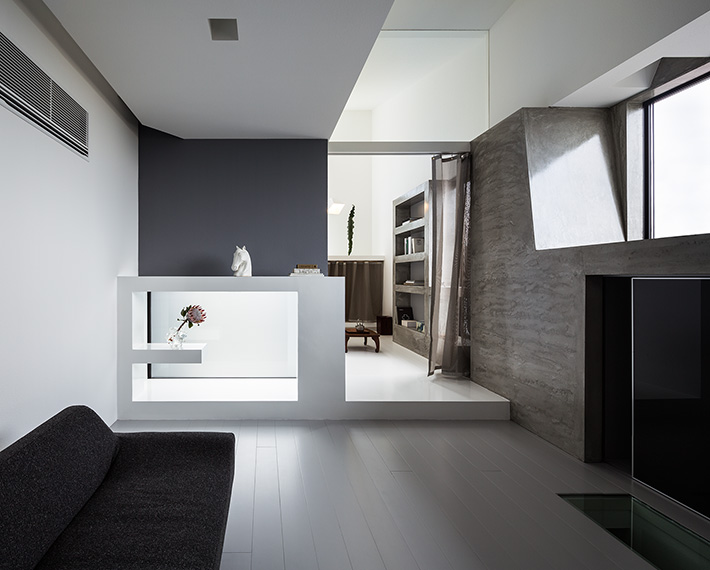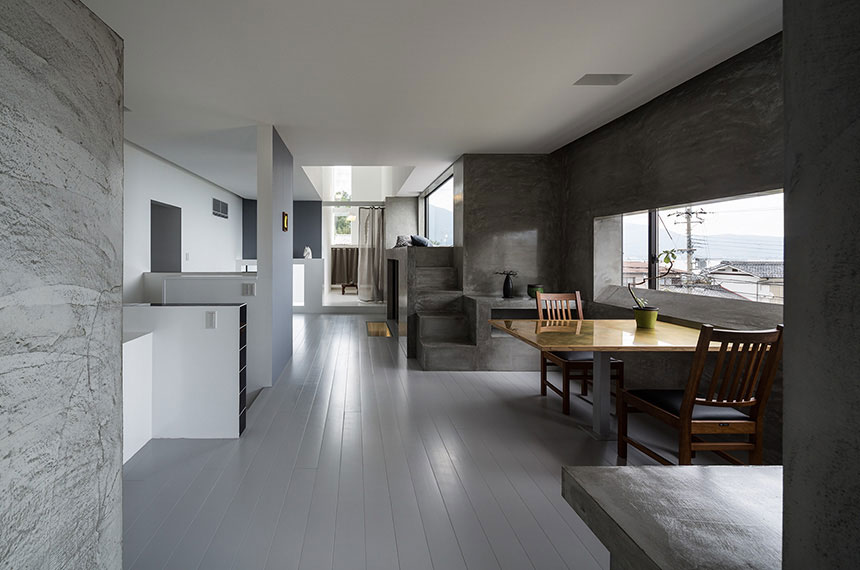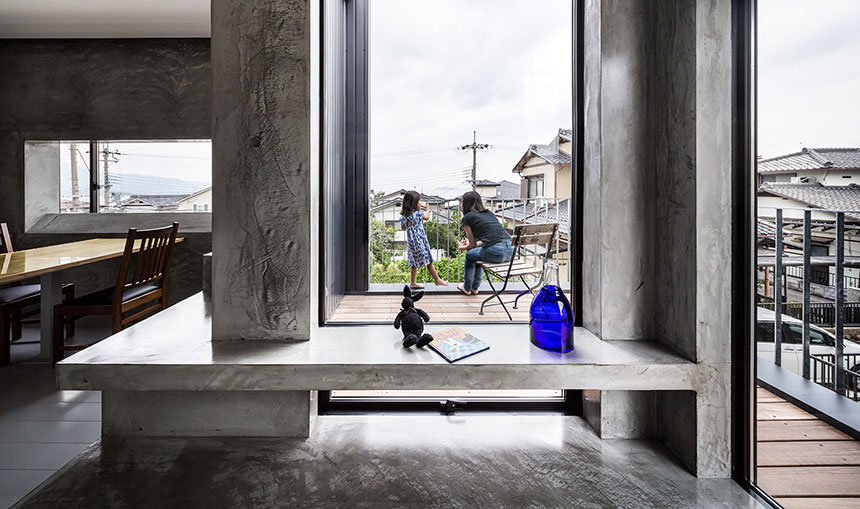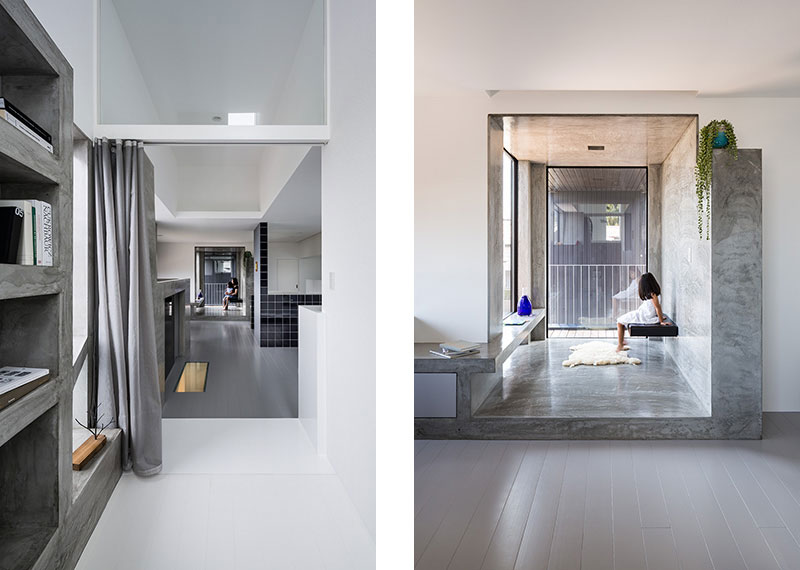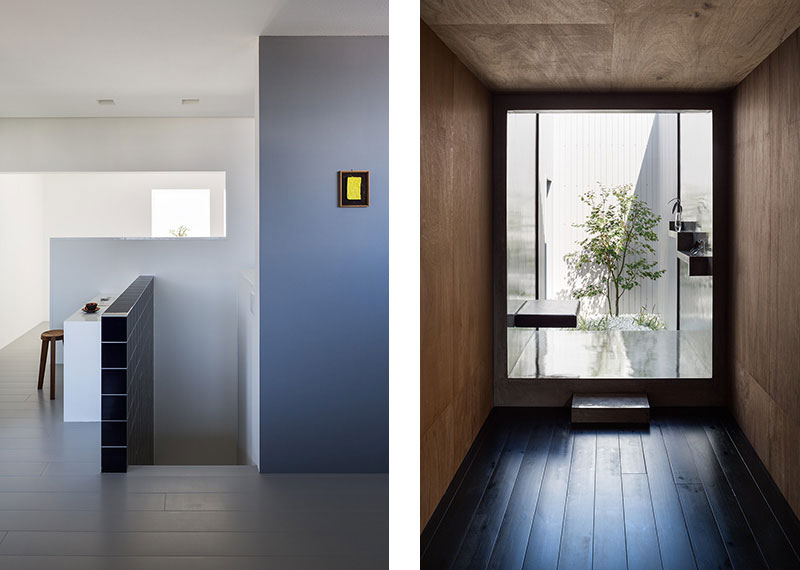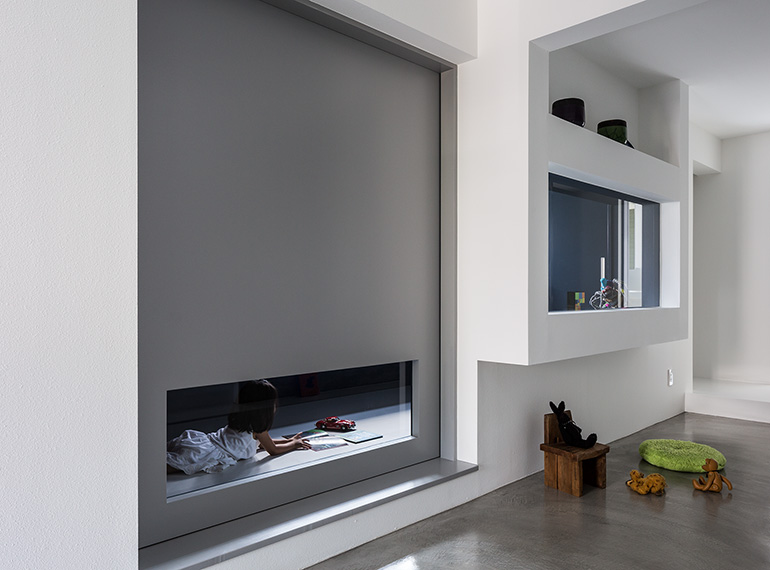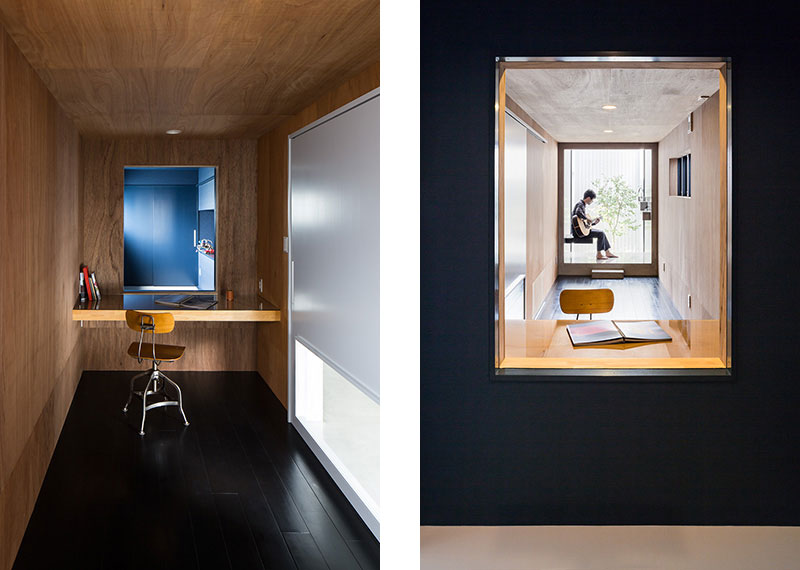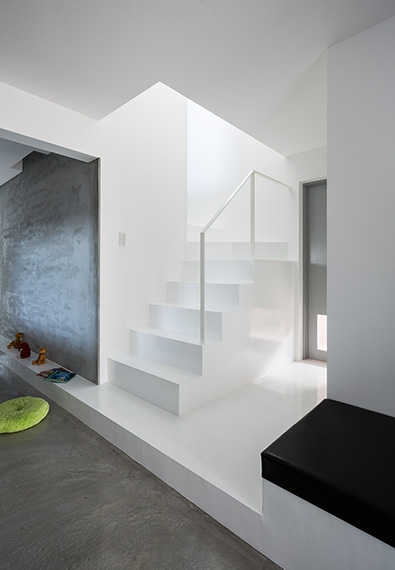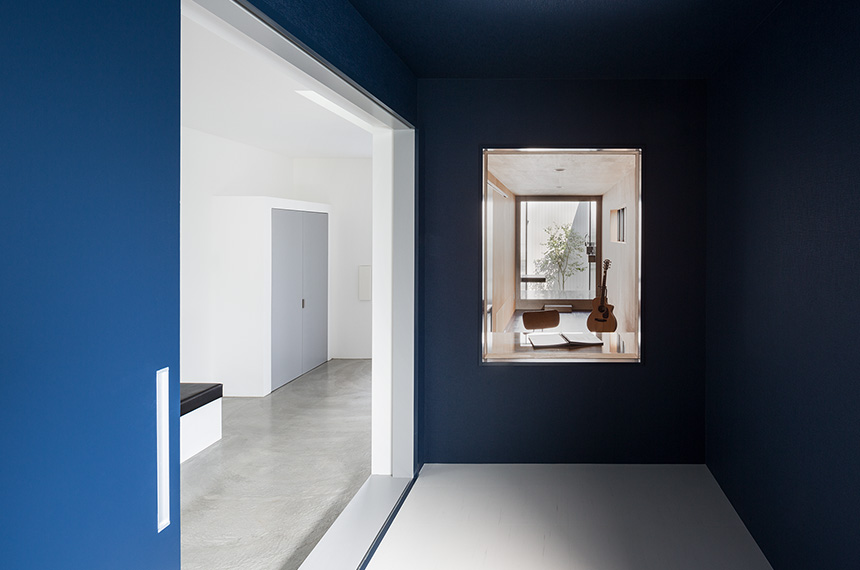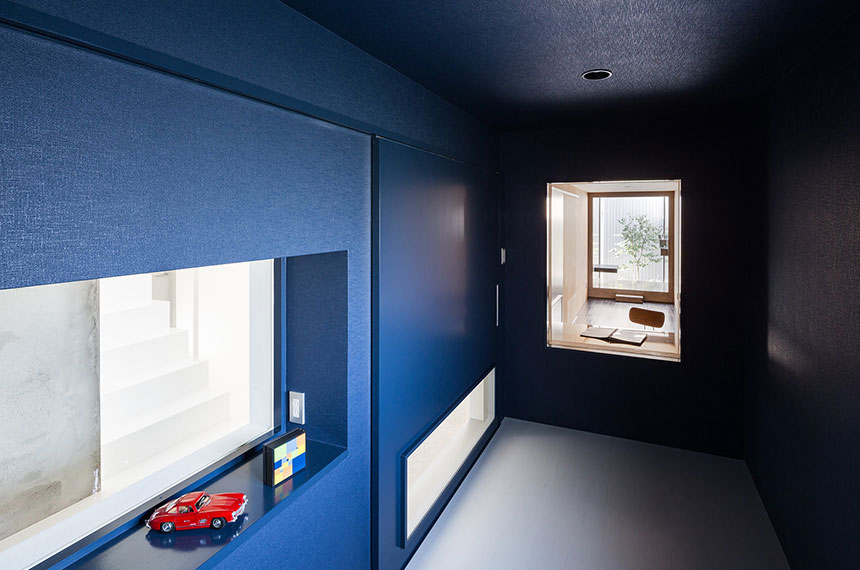 Architects: FORM / Kouichi Kimura Architects
Photography: Yoshihiro Asada