The Rise Weekender is an amazing duffle bag that comes with built-in collapsible shelves!!!! Yes!!! The bag comes with two hangers that easily fit onto a clothes rack. Once you hang it up, you can enjoy three spacious shelves and even a laundry hamper. The Rise Weekender also has three zipped pockets into which you can place toiletries and small items. So in short, the designers thought of pretty much everything and you no longer have to rummage through your bag to find what you are looking for.
This duffle bag lets you keep your clothes folded and organized while you travel. The top shelf even has a zippered pocket which is perfect for shoes. Once you place your items in the shelves, the bottom compartment will be empty and you can use it as a laundry hamper. The bag also has a long front pocket and two deep side pockets which are perfect for smaller items that you want to keep within reach.
The Rise Weekender is made from durable polyester and is available in grey, blue or pink. It has a removable shoulder strap and a handle strap. Its dimensions are height 12" (30.5 cm), width 24" (61cm) and depth 15" (38 cm). It can hold 4,320 cubic inches (70 Liters) and weighs 5 lbs. (2.3 kg).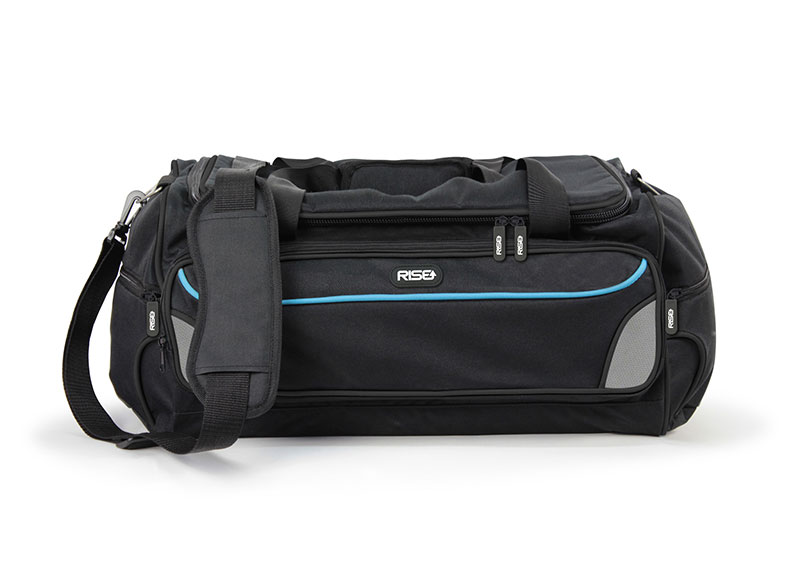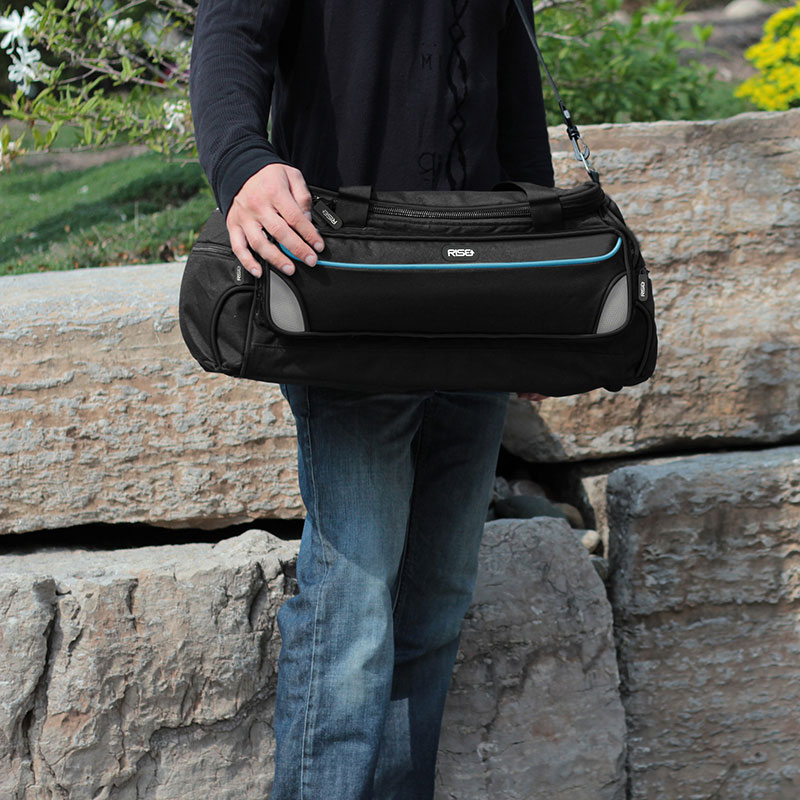 Design: Rise Gear
Photography courtesy of Rise Gear