If you have champion sneakers that have earned their 'respect' then the Shrine Sneaker Backpack gives them the deluxe travel conditions they deserve. The Sneaker Backpack has two designated compartments that offer maximum protection. The compartments are large and ventilated and shield the sneakers from the rest of your luggage. It also has other cool storage capabilities that let you travel in style. For example, it has a unique pull out hat sling with buckles to keep your cap in place and a back panel for your laptop.
The interior of the backpack has a large front section that can store two pairs of high or low top sneakers which are protected with a tie down webbing strap. It also has an expansion panel for 18+ size sneakers and ventilation grommets. Another great feature is that the backpack has a central divider panel with a pocket for chargers, cables and other electronics as well as two designated pockets for watches. The other compartment is for clothing and is separated from the sneaker compartment by a soft zipper.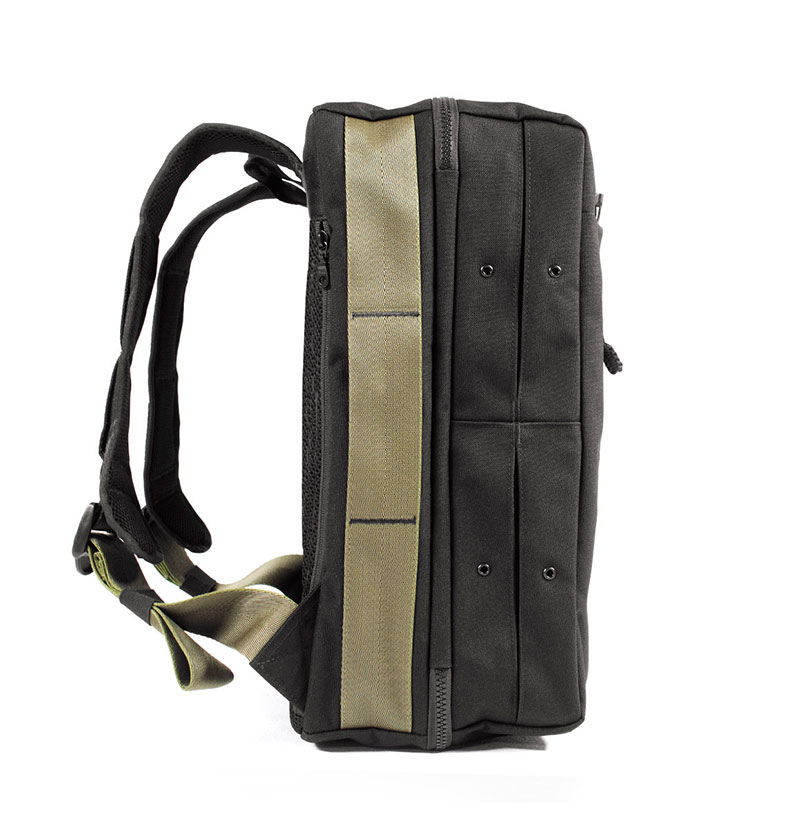 The Shrine Sneaker Backpack comes in olive green and black. The exterior fabric is made from 1050 Denier Nylon. For easy travel, it has a breathable air mash back panel and retractable shoulder strap. It also has a side slip pocket on its rear side that is perfect for a laptop or magazines. Additionally, the Backpack has a front Velcro zipper pocket in which you can store you phone, tickets or keys. Dimensions are 19″H x 13″W x 8″D and it weighs 6 lbs.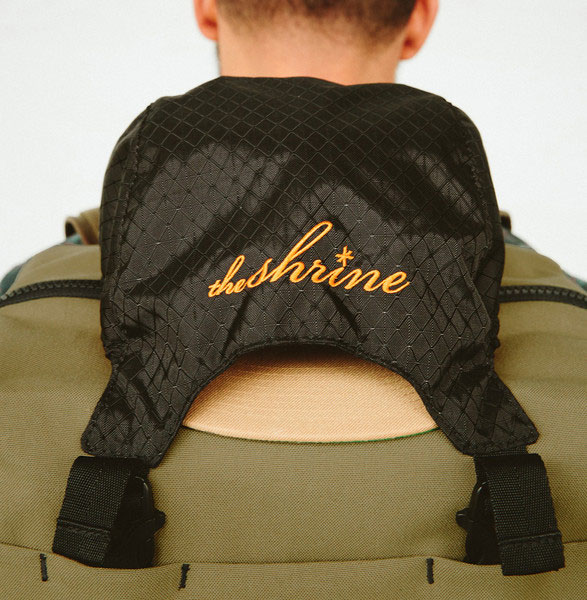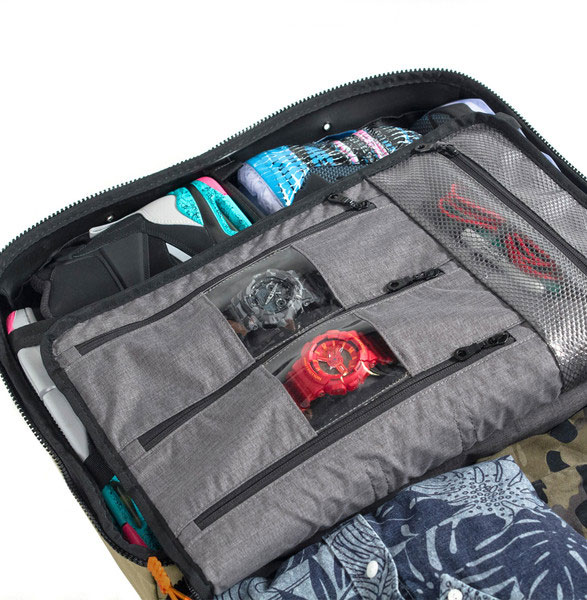 Design: The Shrine
Photography courtesy of The Shrine