Summer nights camping under the stars is always great. And if you get the chance to explore celestial wonders while taking in one of the best shows of summer like the perseid meteor shower it's even better. So we packed up our gear and drove to the desert arriving at night time when it was already completely dark. We all took out our sleeping bags and stretched out on the desert floor taking in the amazing night sky. For me that was the perfect opportunity to try out the AirPad 2.
The AirPad 2 is a new sleeping pad created by Ryan Frayne at Windcatcher Technology LLC. The great thing about it is that it's extremely compact in size, lightweight, and can be fully inflated in about 10 seconds – without power or pumping. No doubt this item should be on every backpacker's wish list.
Thanks to the unique quickstream inflation and Windcatcher valve your breath is amplified 10x making inflation so much faster. Deflating the AirPad 2 takes two seconds; all you need to do is pull out the valve, roll it up, use the built in elastic band to pack it all up and you're good to go.
I highly recommend you get yourself the AirPad 2 whether for camping trips, lounging at the beach or just as an extra guest bed. My only concern is its size 74 x 20 x 4 inches. Personally I would prefer it to be a bit wider, at least 28 inch wide. I also suggest that you take a good look at the video below to see how to inflate it properly.
Just before sunrise the weather got really cold in the desert however wrapped up in my sleeping bag on top of the AirPad 2 I was super comfortable and warm thanks to its extra 4 inch thick quilted supports.
The guys at Windcatcher Technology LLC say the Windcatcher isn't magic, its science. All I know is that night in the desert surrounded by endless sky and shooting stars was an amazing experience, reminding us that pure science can also be truly magical.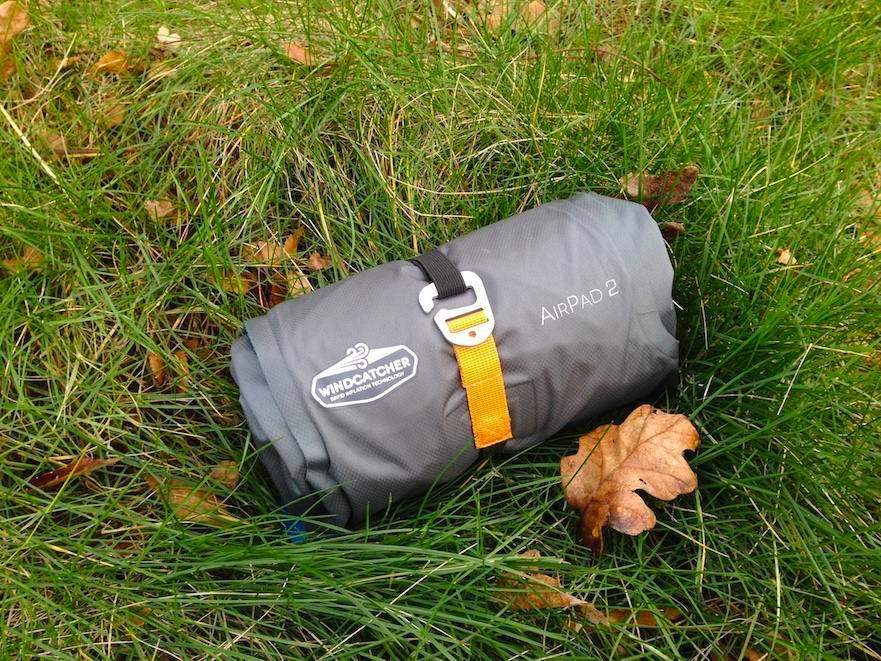 At this point it's sold out but i suggest you visit Windcatcher's site to check when it's in stock again.
Design: Ryan Frayne
Photography courtesy of Windcatcher Technology LLC